Books about Holidays
Have you Booked Your Holiday Yet?
It's that time of year when people are thinking about taking a holiday. Or reading a book in the garden when it's nice and sunny out.
The BookTrail – Literary Trsvel Agency is a novel way to travel!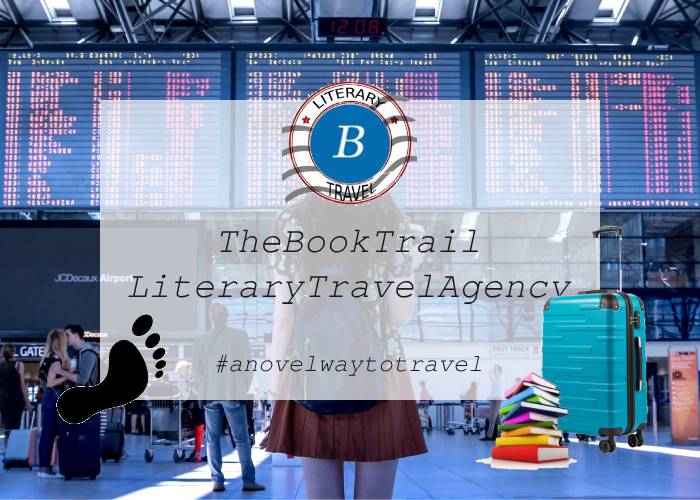 These are the perfect books for tasting far flung locations via pages. Oh and if you really love what you see, why not go for real if you can?
We go to Ishia in Italy with this one. To a wedding with a few friends. Over a week on an island. The setting is described in lucious details from boat journeys to islands to drinks and food to drool over.
Luke Miller is on a belated honeymoon with his wife, Rose, he's had seven days with her in a Caribbean paradise. But then his wife tells him about someone lying dead. Dead in their appartment back in the UK….
Maybe read this one before you head to paradise….
You got over a week in Italy in the first book but only three nights in this one. Tell you what though, a lot happens in three days and nights.
Italy's Abruzzo region
Sulmona, Carsoni and Bugnara are all places along the railway in the Abruzzo region. The setting of Italy is important as the story of the main character's grandmother.
The region is nicely evoked and most of the action takes place either on the train and the rolling countryside. Not so relaxing however due to the sad nature of the visit BUT it's very funny too as the shenanigans on the train and getting to the grandma's is most unusual!
After Italy and the Caribbean, why not try Spain?
Costa del Sol – Estepona
A nice little coastal town in Spain awaits in this book – Estopena is a very real and very pretty location. The town welcomes Astrid via its friendly locals, expats and sense of community.
Plenty of Spanish flavour in the descrriptions of food and landscape. There's lots to enjoy here and the book describes expat life to the full.
Last of alll why don't we stop over in Paris? Veronica Henry invites you…
This is a story of Paris over the years. When you visit Paris in your twenties, it's going to be very different to the Paris you return to in your fifties. Cities change but so do you so this is a nice novel to showcase how time and place change over the years. There is a lot of looking through rose coloured glasses into the past, romanticising the city but this is the Paris we see in movies and books all the time. The best version. And there's nothing wrong with that.
Happy Holidays!!
#BookTrailLiterarySettings
See here for more #BookTrailLiterarySettings