Five novels set in the world of schools/academia
Books set in schools, boarding schools, universities and academic settings
They say your school days are the best of your life, right? Ha, well they might be for some but for the characters in the books you're about to look at, they are some of the worst. The school days in the following reads are rather dangerous; deadly you might say. Whatever your own memory of those days of learning, making new friends, the pressures of work and the dreaded peer pressure…..your school days were nothing when you look at this lot…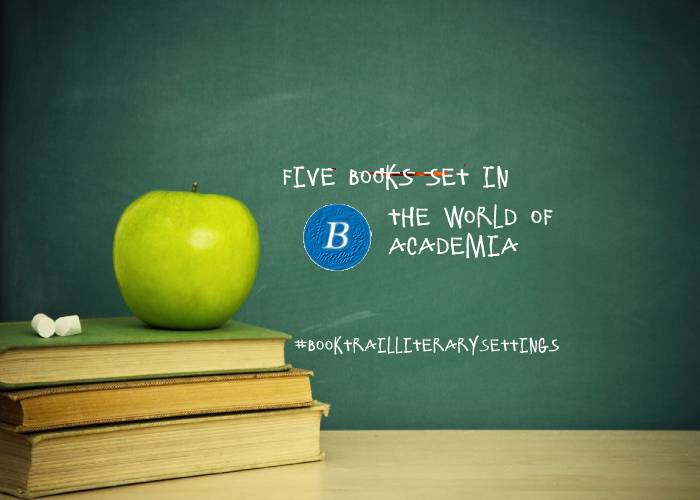 ACADEMIC SETTING with a teacher and books at its (dark) heart
There's a bookish setting in this one and the story originates from a school and one of the teachers who works there. Clare Cassidy is  that teacher who is obsessed with a gothic writer by the name of R M Holland. The writer is sadly fictional as he sounds so compelling you'd definitely want to read those books! The books in fact form the central mystery as when a body is found, someone leaves a note quoting words from the book, at the scene. Clare becomes concerned and then scared as Holland's work is coming to life…and Clare knows how the story ends.
This is a book within a book, with academic interest and tons of  literary intrigue.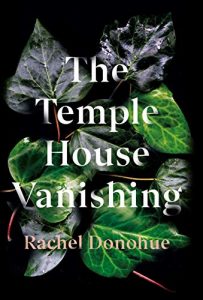 CATHOLIC GIRLS' BOARDING SCHOOL
A school where pupils live under the repressive, watchful gaze of the nuns. Seeking to break from the cloistered atmosphere, two of the students – Louisa and Victoria – quickly become infatuated with their young, bohemian art teacher, who encourages their flirtation. Then, he and Louisa vanish.
Nuns, and a teacher-student relationship…..LOTS of intrigue in this one.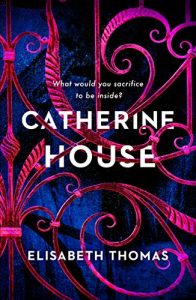 BOARDING SCHOOL with gothic and supernatural overtones
CATHERINE HOUSE is a boarding school like no other. Believe me, like no other. It's the most secretive and elite school you've never heard of. Located in the middle of the woods somewhere in the USA, the remote and anonymous setting REALLY adds to the feeling and flavour of this novel.
There are only a select few students selected for entry and they get a very unique kind of education tailored to each student's needs and ….passions. It's all very too good to be true…..and it is. For whatever students get from their time at this elite school, the school takes just as much, if not more.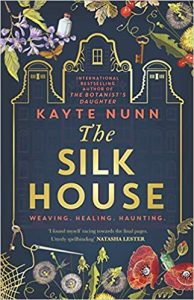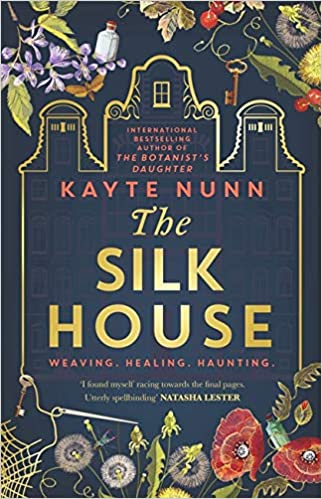 BOARDING SCHOOL with witchery overtones.
An English boarding school bears a secret……
Set in a dual time line between 1700s and 2000s, this looks at a school whose walls start to whisper the secrets they've held for many, many years. Thea Rust arrives in the present day timeline to teach the first intake of girls in its history. The School, called the Silk House, is a converted silk factory from the 18th century. What went on in that factory with its methods of weaving and dying silks.  There was a length of fabric created with a pattern of deadly flowers …what happened to that?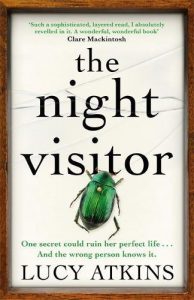 ACADEMIC RESEARCH SETTING with dark shadows in the library….
This is one freaky read. The beetle on the cover is enough to start those shiver off and they never stop..
This novel is set right at the heart of academic research as the main character is an historian with a new book out. Trouble is, the way she's done the research and who inspired the book in the first place might not be all that she thinks. At a book signing, someone whispers something in her ear about her own book that will change everything.
When you do research into the Victorian era for your book, how do you check what's real and what isn't. Just what is fact and what is fiction? And what happens when the line between them blurs…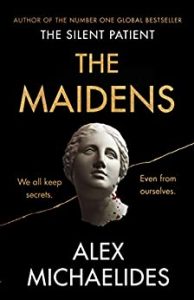 Coming up….in June
THE MAIDENS BY ALEX MICHAELIDES
St Christopher's College, Cambridge, is a closed world to most.
For Mariana Andros – a group therapist struggling through her private grief – it's where she met her late husband. For her niece, Zoe, it's the tragic scene of her best friend's murder.
As memory and mystery entangle Mariana, she finds a society full of secrets, which has been shocked to its core by the murder of one of its own.
Because behind its idyllic beauty is a web of jealousy and rage which emanates from an exclusive set of students known only as The Maidens. A group under the sinister influence of the enigmatic professor Edward Fosca.
A man who seems to know more than anyone about the murders – and the victims. And the man who will become the prime suspect in Mariana's investigation – an obsession which will unravel everything…
What books set in schools would you recommend?
#BookTrailLiterarySettings
See here for more #BookTrailLiterarySettings