Books set on the marshes
Books set in swamps, rivers and marshes -BookTrailLiterarySettings
Books can take you to a variety of places; some of them easy to reach and others, like marshlands, hard to get out of. Both the book and the location can suck you in, in more ways than one.
What about some of the novels that have taken you to places you may not want to visit yourself? Well, unless you have some wellies, waterproofs and nerves of steel.
Some of the novels below are set in dangerous swamps, others are set in marshlands where bird lovers often go. Which ever kind of boggy landscape you visit, you never know what you'll find…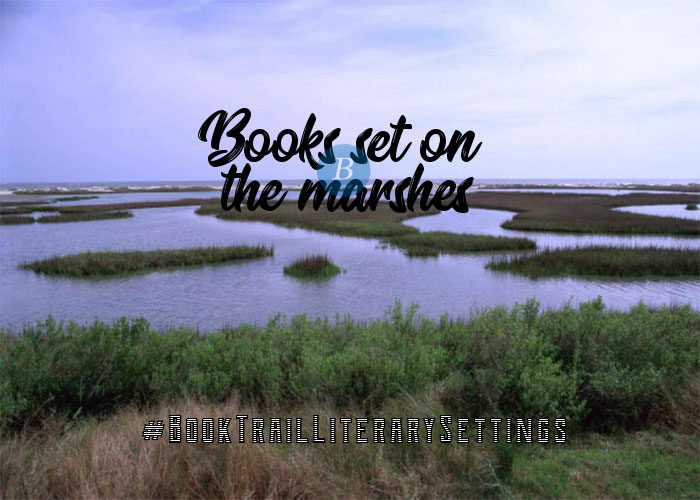 Sussex marshlands
It's 1648 and England is in the grip of civil war between  King and  Parliament.  The struggle even reaches  the remote Tidelands – the marshy landscape of the south coast. This is the time of witch-mania, and Alinor, a woman without a husband and skilled with herbs, becomes a woman to fear. In this bleak environment, a tale of hardship and war, persecution and hatred  plays out….
Norfolk marshes
The Ruth Galloway series is all set in the middle of the Norfolk marshes and they play a major role in the novels. Ruth, a forensic archaeologist, is a great yet unique guide to the Norfolk fields as she sees the damp, the soil conditions, the desolate landscape is a crime scene. In The Ghost Fields, there's even talk of abandoned warplanes and the ghosts of their pilots…. a creepy place for sure!

Ohio 'Black Swamp'
She takes you this time to Black Swamp – a real swamp which covered a great deal of Ohio and describes those living in and near it. The hardship, the lifestyle of the pioneers (Especially Sadie and James in the novel) and the roles of men and women. This is a stunning visual journey of agriculture, landscape and people's relationships to it.
Bath swamplands
A girl wanders into to the gardens of a grand house in Bath. Her story will change everything…
"The day the child walked in from the march was one of deadening cold". This is a cold, bleak and desolate area. One which no one should be, least of all a child. And the landscape evokes the cold,dark future of anyone found here. The girl when she comes is bedraggled and alone, windswept just like the marshlands themselves.

Fishbourne marsh
Set in 1912,  this is a gothic tale of spooky happenings on Fishbourne Marsh and a decaying Taxidermy museum. Imagine a foggy marsh, creepy goings on and then on top of that, decaying objects in an old Taxidermy museum!? This is CREEPY stuff! And that marshland plays a major part in the atmosphere.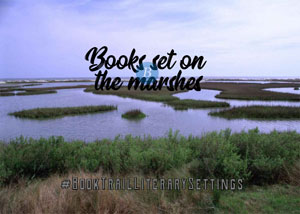 And don't forget the other tours around Literary settings: #BookTrailLiterarySettings