Five books set in lovely Locations – Paris, Italy and more
Where would you choose to spend Valentines Day? Which fictional character would you want to spend it with? Oh the possibilities for this are endless. So, for Valentine's Day coming up, there's no better time than to prepare and choose your book, destination and travel companion carefully..
Five books set in lovely Locations – Paris, Italy and more….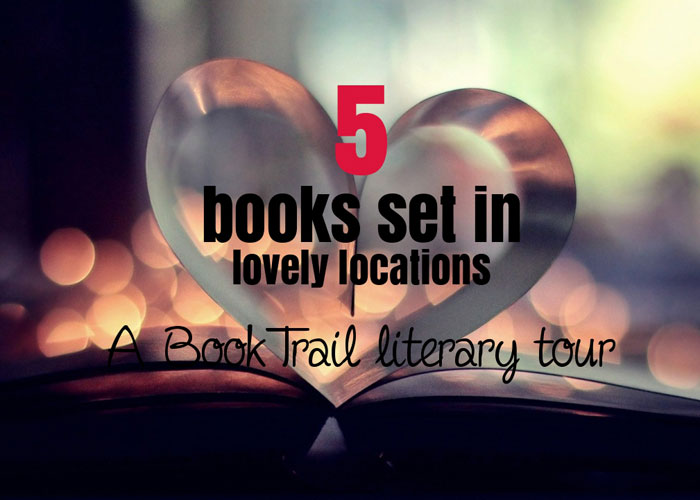 Book partner: Kate
You can't have a list of books set in lovely locations without including Paris can you? And if you travel with Kate you get to buy a one way ticket like she does and see where it takes you?
So, whoever you go with, you're going to have an adventure!
Book partner: A book and a library
This book might tell the story of a fire in the Los Angeles library but it's all about the love of books. The Los Angeles Library today is an homage to that love of books. After the fire, the whole community came together and the library and the books lived on. What better message of love than to read a book about the love of books?
Book partner: Jimmy
Readers of this blog will know that I kinda have a soft spot for Jimmy in this novel. He starts going out with Daisy and they go a the Lyons Tea Rooms (which sounds ideal) but there's a frisson when he meets Vivien who loves the theatre. Later in the novel two people meet on a park bench in Kensington Gardens next to the Peter Pan statue and that's a lovely romantic spot. So, take a moment to spend time with Jimmy, Vivien and Dorothy with a twist in the story to get your heart going!
Book partner: The storyteller
This is a lovely book about the magic and love of storytelling. Perfect for settling down beside a roaring fire, in one of the inns along the Thames as in the book. Cuddle yourself in a corner, with the storyteller himself and be swept away..
Book partner: Conrad or Laura
The setting is lovely. Lakes in Italy: calm waters, sun, stunning scenery, a chance for rest and relaxation. There's a bit of family drama going on in this book though so you might want to keep an eye out for the more sedate spots to stay when you have to avoid someone. The setting would be ideal to take a loved one. There's a tour around the area's Gardens of Delight so the perfect ending to a perfect book tour!
Whichever book, person or fictional character you spend Valentine's Day with – Happy Valentine's Day!
And don't forget the other tours around Literary settings: