Books set in wartime
In the week when the UK and the USA are marking the anniversary of D Day, it's a good time to discover some books which capture the human strength and resilience during war time. This #TravelTuesday is a good day to revisit books which educate about our history.
There are many books with war and war time as a setting, but the following capture something else too…the human angle, the forgotten stories, the unspoken voices sometimes lost in history…
Books set in wartime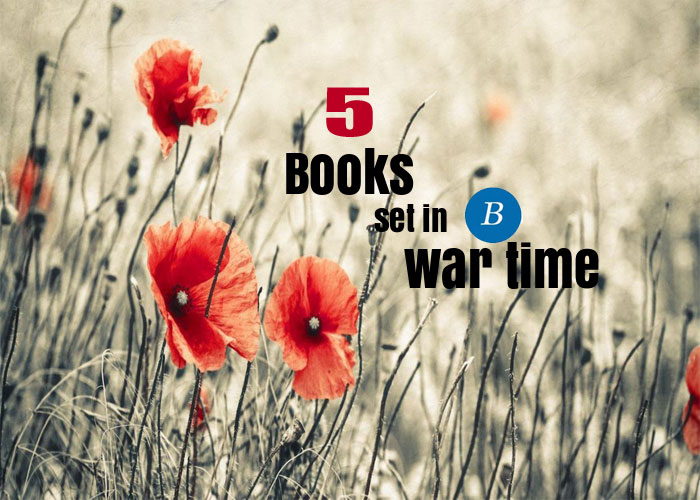 Location: Berlin, New York, Havana – 2WW
1939, 2014: The true story of the ship of Jews fleeing the war, at first their saviour, and secondly their prison. The St Louis, a transatlantic liner promises Jews safe passage to Cuba from their homes in Berlin. But the journey is not the one they had hoped for. A remarkable and very sad true story of a part of history I hadn't heard about before reading this book.
Location: Singapore, Malaysia (Malaya) – The Japanese 1946 invasion of Singapore
How We Disappeared by Jing-Jing Lee
1946: Japanese troops invade Malaysia and Singapore and lives are changed for ever. War time in any country is never going to be easy to read about or revisit in any kind of war, but war in Singapore was particularly brutal. This is the story of the Japanese invasion of Malaysia and Singapore and the violence, the brutal cruelty and death left in their wake. The occupation is evoked in all its pain, heartbreak and evil.

England is at war. Evie Elliott watches her brother, Will, and his best friend, Thomas Harding, depart for the front. Everyone believes the war will be over by Christmas, which is when the trio plan to celebrate the holiday among the romantic cafes of Paris. But as history tells us, it all happened so differently…This story is told in letters and it's a very atmospheric and heartfelt one..

1919:The First World War is over. Flanders near Ypres is no longer home to troops, but groups of people, family members who have come to find answers in this god-forsaken land.
The visitors are not wanted – so called "battlefield tourism" now brings hundreds to the area, all desperate to witness first-hand where their loved ones fell. However some think this is in bad taste and that such sacred sites should not be viewed in this way. Three women now head to this area searching for answers of their own.
And don't forget the other tours around Literary settings: #BookTrailLiterarySettings