Books set on ghostly ships
Books set on ghostly ships – sail away for Halloween!
This is the PERFECT time of year to dive into some good reads with a spooky overtone. There's something about being in the middle of nowhere, in the middle of the ocean, with no one to hear you scream…..
Where do you need to go for thrills and spills at sea? Hang on to your sailing bands and dive in to one of these…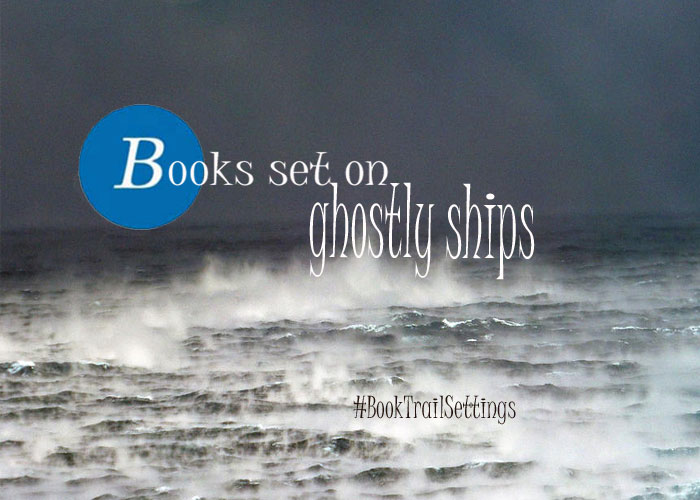 The most famous ghost ship of them all – Mary Celeste – Middle of the Atlantic Ocean
Ten passengers on board. Sets sails from New York to Genoa. Is found spotted bobbing in the Atlantic Ocean beside the Azores, Portugal. The crew have disappeared and the mystery has never been solved….Author of Sherlock Holmes even got involved!
Rowing boat in the middle of the Pacific Ocean
It's not the easiest place to get lost…in a rowing boat in the middle of the Pacific Ocean. There's no engine, hardly a chance of rescue unless another, bigger ship comes along and if you run out of the little food you can carry on such a boat…..
This story of two men in a rowing boat has LOTS of ghostly overtones. Mist, a creepy atmosphere, lonely surroundings…..brrrr

Warship in WW2
This is perhaps the saddest story of a real ship. Just before ww2, the St Louis, a transatlantic liner promises Jews safe passage to Cuba. The ship and refugees had landing permits and Cuba was set to be a transit point as they were then expected to head to the USA where they already had visas. However a series of errors and changes by the Cuban authorities means that the visas were revoked, and others made invalid.  Despite long negotiations, the Cuba president ordered the ship to leave Cuban waters. It then tried to sail to Miami where the same thing happened and in Canada too. The ship eventually had to return to Germany where the Jews were distributed between German and neighbouring countries. War then broke out…
This is a ghostly ship for very sad reasons as it was effectively taking people to their deaths…

Just off the coast of Nova Scotia – The Titanic
There's perhaps no other ship that is as well known as The Titanic. Many say the ocean where it sank is now haunted. Conspiracy theories abound that the ship itself was haunted or even cursed. So many souls died that night, the stories of ghosts and strange lights in the sky are not surprising.
There's some strange goings on in the journey in this novel – spymasters trying to stop two of the passengers reaching New York for a very important reason. If they can't stop the men, then they will have no chance but to blow up the ship!
If you really want a story about ghosts and strange creatures haunting the ship and the waters in 1912 then keep your eye out for Alma Katsu's new novel out next year! This had me chilled!

Fancy a cruise in the Baltic Sea?
This is perhaps the scariest ghostly journey on any ship I've even been on. It's actually a really relaxing cruise in real life, I've done it a few times and just love it! – but this time you really don't want to be on this cruise…this BLOOD cruise.. There are some passengers on board you really don't want to meet. And if you do, how would you escape?
Take a journey on one of these and feel the hairs on your neck stand up for one reason or another….
And don't forget the other tours around Literary settings: #BookTrailLiterarySettings