The Silk House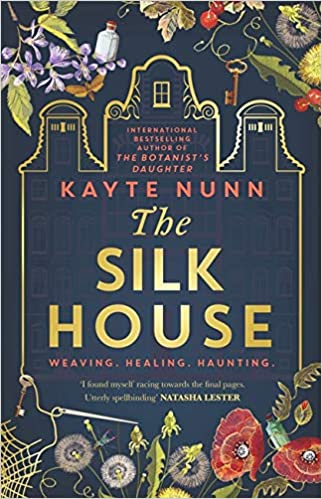 Why a Booktrail?
1700s, 2000s: An English boarding school bears a secret……
What you need to know before your trail
Rowan Caswell leaves her village to work at the home of an English silk merchant. Very soon, she finds herself thrust into a dangerous world, where her talent for herbs and healing starts to attract unwanted attention.
Mary-Louise Stephenson dreams of becoming a silk designer, a path that has remained largely forbidden to women. A length of fabric she weaves with a pattern of deadly flowers will have shocking consequences for all who dwell at the Silk House.
Present Day
Thea Rust arrives at an exclusive boarding school in the British countryside to look after the first intake of girls in its history. She is to stay with them in the Silk House, a converted silk factory from the 18th century, where the shadows hide secrets waiting to be discovered…
Travel Guide
Booktrail it to London and the English countryside
The Silk House is a fictional boarding school in the English countryside. This has a gothic feel to it and a sense of dreads pervades its walls.
'Dodgy electrics, doors unlocking themselves and a possible infestation, not to mention the strange dream: Thea began to worry that something was very wrong with the house.'
'They say the house wants something. Or wants to be rid of something.
The gardens outside aren't much safer…
'The plans showed the gardens , including a sketch of the parterre garden in the shape of a pentacle. A pentacle, she was well aware, was a shape linked with witchcraft, a symbol alleged to be employed in magical evocation, to foretell the future, or to have power over the devil , though it was also often associated with the element of earth. So, it had been there from the very beginning.'
BookTrail Boarding Pass: The Silk House
Destination/location:  London, Wiltshire  Author/guide: Kayte Nunn Departure Time: 1700s/2000s
Back to Results