Thirty Days in Paris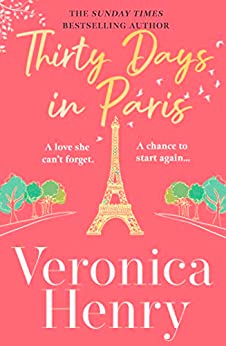 Why a Booktrail?
2023: Paris is always a good idea.
What you need to know before your trail
Years ago, Juliet left a little piece of her heart in Paris – and now, separated from her husband and with her children flying the nest, it's time to get it back!
So she puts on her best red lipstick, books a cosy attic apartment near Notre-Dame and takes the next train out of London.
Arriving at the Gare du Nord, the memories come flooding back: bustling street cafés, cheap wine in candlelit bars and a handsome boy with glittering eyes.
But Juliet has also been keeping a secret for over two decades – and she begins to realise it's impossible to move forwards without first looking back.
Something tells her that the next thirty days might just change everything…
Travel Guide
Paris over the years
When you visit Paris in your twenties, it's going to be very different to the Paris you return to in your fifties. Cities change but so do you so this is a nice novel to showcase how time and place change over the years. There is a lot of looking through rose coloured glasses into the past, romanticising the city but this is the Paris we see in movies and books all the time. The best version. And there's nothing wrong with that.
BookTrail Boarding Pass: Thirty Days in Paris
Destination/location: Paris   Author/guide: Veronica Henry   Departure Time: 2023
Back to Results