Books set in the gothic city of Edinburgh
Gothic Edinburgh as a literary setting – Travel Tuesday
There are some cities that are just destined to be great literary settings. Scotland's capital city is just perfect for all things gothic and historically mysterious. It has all the various scene setting areas such as parks, graveyards, cobbled streets and dark shadows….
Welcome to Edinburgh!
Books set in the gothic city of Edinburgh #BookTrailLiteraryTour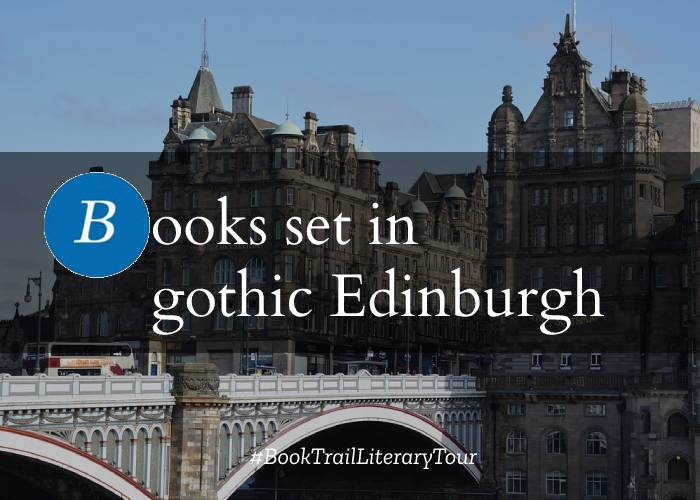 Edinburgh is well known for its gothic and gory vibes. Just think of the real life criminal duo Burke and Hare who dug up bodies to sell to the city's medical school and scientists. In the science world, there was a growing need for newly dead bodies as scientists were working on new medical techniques all the time and so needed bodies to work on. Burke and Hare took advantage of this and decided to make a bit of money from it.
Then there's the cobbled streets which make the city look gothic and oldie worldie. No surprise that this city is where J K Rowling wrote much of Harry Potter. There's stories of witches and hauntings all around this place. Just visit Mary King's Close -a  preserved 17th century street located under buildings on the Royal Mile.
This is the city where James Oswald's characters carry out supernatural murders, Ian Rankin has people killing people and threatening all kinds of violence and Oscar de Muriel populates the city's streets with mad women, people who attend seances and all kinds of shady characters…
Books set in Gothic Edinburgh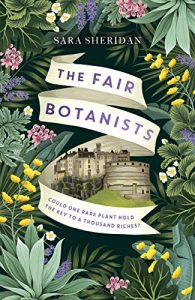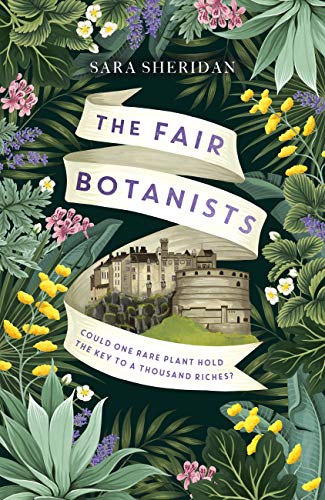 This one is set in the Botanic Gardens in the city in 1822. Talk about historical and gothic! In the story, everyone is looking forward to King George IV's impending visit.  In the newly-installed Botanic Garden, the Agave Americana plant looks set to flower – an event that only occurs once every few decades. There is excitement in the air as we enter the lucrative, dark art of perfume creation…..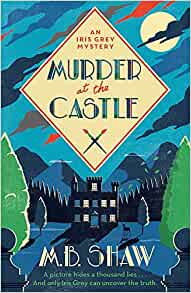 Not strictly set in Edinburgh, ok, but this one features a castle and what better place to read it than Edinburgh with its very famous castle!
I did this recently and what a treat it was! A wedding, a murder and some deliciously and devilishly goings on..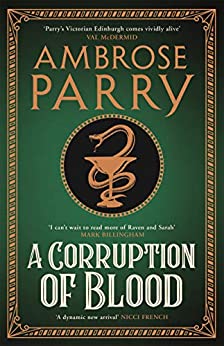 If ever there was a book and a series that evoked gothic Edinburgh, then this is it. There's cobbled streets, an apothecary, spells and potions and dark  corners in shops, graveyards and across the city …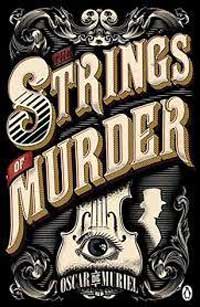 Oh! If you want to be fully immersed in gothic Edinburgh than this is the series for you! There's lots of top and very funny Scottish banter with the two lead characters as well. In this, the first in the series, set in 1888, the year that Jack the Ripper roamed London, a violinist is murdered in his home. In his locked practice room whilst the sound of several musicians played in the night. Who could have got in the room whilst it was locked? And who would want to kill a violinist? Are things really as they seem?
And are you ready for this?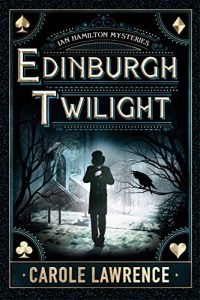 The name says it all really – the times and setting is evoked with references to Robert Burns and his poetry sprinkled throughout the novel
The geography of the city, both the Old and New Town are explored. Edinburgh is a city divided. The wealthy residents of New Town live in comfort, while over in the Old Town, it's quite another and all together more violent story,  Arthur's Seat, where the crime takes place, overlooks the city and oversees the entire novel too.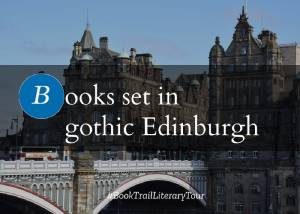 Enjoy your journey into deepest darkest Edinburgh!
And don't forget the other #BookTrailLiteraryTours:
Cities: