Five books set in New York City
Books set in the city that never sleeps
There are countless books set in the city that never sleeps. There are so many infact, this list was the hardest to put together as how do you even start to explore the literary gems of New York with only five books? Well, it's impossible really, so this list takes you to some of the most iconic sights and ones that you might know, but which you will see in a new light!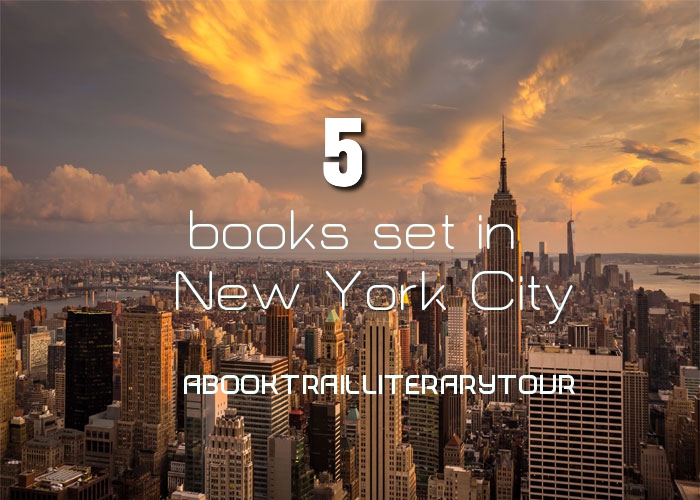 Five books set in New York city….

Visit: The courthouse
The New York Courthouse is an impressive sight and when you read this book, you'll wonder what goes on inside…
To your knowledge, is there anything that would preclude you from serving on this jury?' is the question asked in this novel. Turns out one of those about to answer it, is a killer whose trial is about to begin….and he wants front row seats….
Visit: 31 Bond Street
This is an interesting read and the story of  a real life murder mystery. An errand boy discovers Burdell's body in the bedroom of his posh Bond Street home. Dr. Harvey Burdell, a dentist and unscrupulous businessman has been brutally murdered. However he wasn't alone in the house at the time. Servants and family were present. So who could have murdered the doctor and why?

Visit: Central Park
She's addicted to drugs and to an abusive boyfriend. You haven't seen her in six months. Then you find her busking in New York's Central Park. On the very spot in Strawberry Fields where John Lennon's memorial is. It's a spot tourists and fans still flock to given that he was shot not far away, close to the Dakota building where he once lived.
But this story is not about him – it takes you from the park on a chase for answers….
Visit: Brooklyn and the Bronx
Visit some of the most vibrant neighbourhoods in New York with this gritty read! If there's not a genre of fiction called Brooklyn Noir then there should be as this is the title read. There's not many books you can spend time with lovable rogues and funny gangsters if you can ever call a mobster lovable. You really get a flavour of the various neighbourhoods of this vibrant city!

Visit: The Grand Central Terminal
Welcome to the glamorous lost art school within Grand Central Terminal, where two very different women strive to make their mark on a world set against them.
The iconic building at the centre of the story. It's not a station – as no trains pass here so it's a terminal. (Important fact) It's an impressive Beaux Arts building  built in 1913 which is quite stunning, inside and out.
There are many places featured in the terminal such as Bemelmans Bar at the Carlyle Hotel.  Barbetta and the famous Oyster Bar in Grand Central, are all places where the characters  meet up.
Hope you've enjoyed your mini BookTrail tour around New York City!
And don't forget the other #BookTrailLiteraryTours:
Cities: