Five Books set in the Netherlands
Books to transport you to Amsterdam and beyond
There's something about Amsterdam that is very unique. There's the canals, the culture, top museums on one hand, but the literary side of the city is just as exciting. Of course, the city is perhaps best known for Anne Frank and the diary she wrote of her experiences of living in hiding and fear. That period of time in the city has been brought to life in many war novels since but this is a city with so many sides to it, so what ever you want to explore, there's something for you….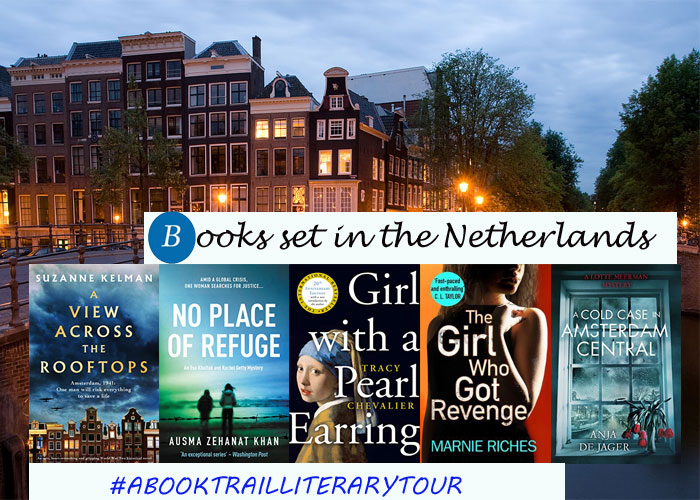 AMSTERDAM
A remarkable tale of courage to protect the Jewish people
I can't believe this is a true story but it is. Inspired by the man who literally risked his life to help a Jewish neighbour. It wasn't enough to hide him – he went even further and this for me is a remarkable story that you should read. How many more people – unsung heroes- were there during the war? Fascinating.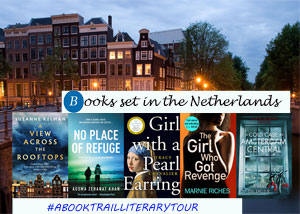 DELFT
A story of the refugee crisis
This story is one of the refugee crisis and takes in a few countries, yet it's interesting to see the role of the Netherlands here. It's not Amsterdam as you might think. The author has worked in the field of humanitarian crisis and knows her subject so it's interesting to follow the journeys of the people who risk their lives to move country and escape their homes.
DELFT
A story of a painter
Delft is the city known for its association with art and painting so stay on here a while and pick up a copy of The Girl with The Pearl Earring. A classic and so visual and immersive of the city. Ok, so the city has changed somewhat since the 1660s when the book is set, but take this novel and wander around to see just how ornate, artistic and unique this city is. The novel looks at the painter Vermeer who lived in the city and the entire book captures a mood, a hue, an essence of the artist's life at that time. More importantly it showcases the city and the every day life of its residents as a whole.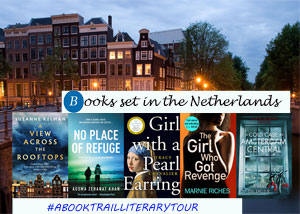 AMSTERDAM
The gritty side of the city
There's some really gritty corners of Amsterdam and it's well known for its red light area and the illegal drug trade. You also have to wonder what they pull out of those canals every year (Plenty of bicycles, I've seen the giant magnets which drain the canal beds). Well, wonder no more as Marnie Riches takes you to the dark side…
AMSTERDAM
More grit?
Here's a good author to take you around the city after dark – Anja de Jager writes about the grittiest side to the city! Seen through the eyes of her central character, Dutch police detective Lotte Meerman , this is very dark! Even the most neutral parts of the city such as the central train station are either crime scenes, places to hide drugs or places which the police raid. And again, those canals take on a new, deadly role…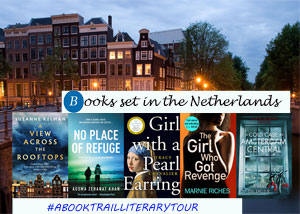 And don't forget the other #BookTrailLiteraryTours:
Cities: