The BookTrail Awards 2019
It's always good to look back over the books which have been born into the world over the previous year. The adventures you've been on, the fictional people you've met and those OMG moments you will never forget. I always like to hand out awards to books that have moved me, made me laugh, gasp and even cry like no other. A book where someone has done something which shocked me, or a house where I was spooked like never before.
My favourite reads of the year each awarded a special award for services to books and bookish experiences…
So, in no particular order….drum roll please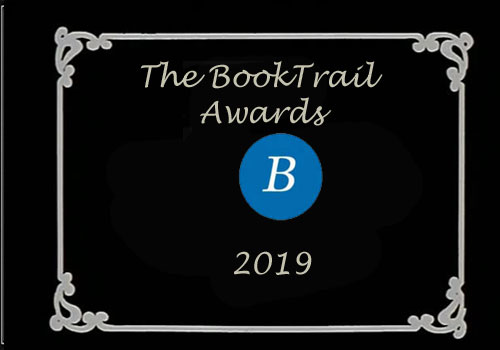 BookTrail Award for Most Exciting Immersive Debut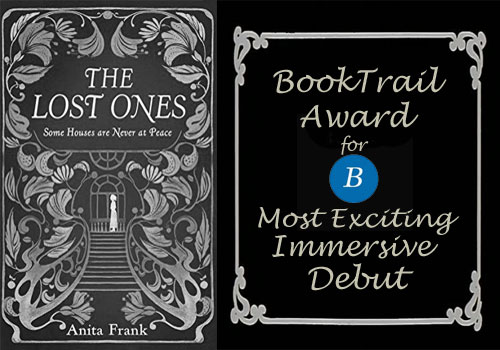 Plot: Woman goes to stay in gothic manor to look after pregnant sister. Just who or what else lives in that house?
This HAS to also be my favourite read of the year. Even this one sentence on the proof copy made me shiver – "Some houses are never at peace.". What I found inside is that statement is very true. This was a novel I sank into and although I wanted to run from the house at times, I didn't want to leave the book. Full of plot, great atmosphere and the most fascinating and richly drawn settings I've come across in a long time….5 stars from me.
BookTrail Award for the best Salt and Pepper combination in a Book
You may be wondering what on earth a salt and pepper combination is when it comes to books. I read a lot and feel that books are like a meal at times. Sometimes you just need that little extra salt or pepper to really spruce things up and to bring out the real taste, the hidden taste. One that see you taste both sweet and sour, hope and fear, opposites in a literary meal. These two books are well written, nicely crafted and have two sides to them:
Blood Song is a serious and sharp novel. Yet it contains enough salt and pepper to bring out a range of issues, characters and plot devices. Set in Sweden, France and beyond, this is the kind of book you really look forward to and then savour as slowly as possible.
Little Siberia made me laugh, smile, gasp and made me want to hug the book itself. There's dark comedy and this is the best taste of all in a book like this! Genius!
BookTrail Award for Most Interesting Mix of Characters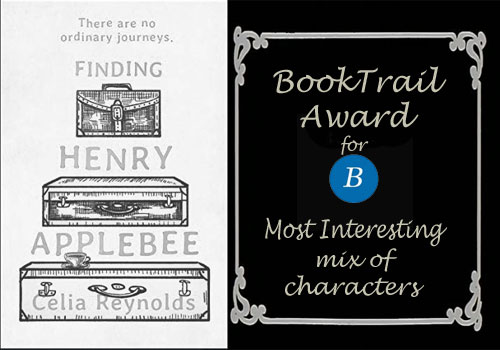 Plot: A man with regrets takes the train from London to Edinburgh and makes an unexpected friend..
I love stories about journeys. This was set on a train but that's not the real journey here. There's an old man who meets a troubled teen and these inter-generational stories are always interesting. I will always remember the day I met Henry Applebee especially and that makes for a lovely bookish memory.
BookTrail Award for Best Enticing Use of  a Writing Satchel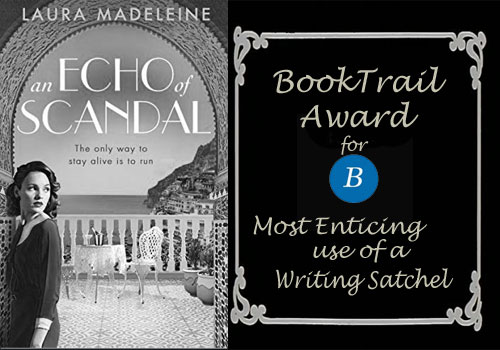 Plot: Woman flees her life to start again in Morocco. Years later, an American writer finds out the truth behind her story.
We're off to the wonderfully evocative setting of Morocco here and the writing is as exotic and captivating as the desert itself. What grabbed me in particular was the inclusion of a writing satchel from which all manner of secrets and adventure flow…
A woman flees to Morocco and an American writer with said satchel goes to track down her story. The satchel in the sunshine, lying on  a table, beside an old fashioned typewriter will make you want to fly out there in search of an intriguing story like this one and write…
BookTrail Award for Best Musical Score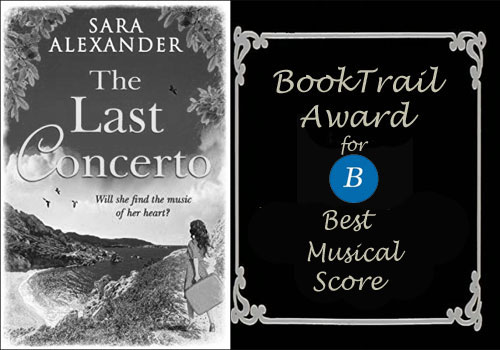 Plot: A young girl discovers a piano in the house and magical story begins..
"It's a novel that immerses you in a magical world of sound and heartfelt passion. Marvelously melodic" was a line I wrote in my review and this is everything I want to say about the story as it really is one to discover. It's a real reading and musical treat!
BookTrail Award for Best Story told whilst Bobbing.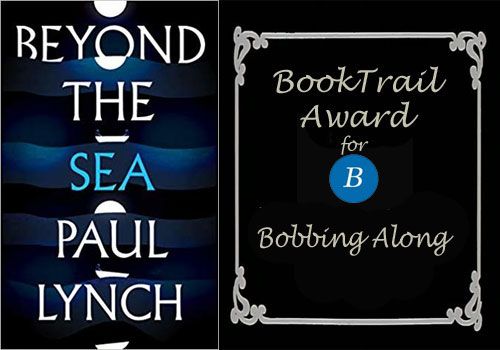 Plot: Two men become lost at sea in a small rowing boat and tensions flare…
This was a quietly powerful read. A read that really impacted upon me and has lingered for a while. It's not a novel I thought would stay with me as  it's a short story, set in a boat at sea and with a claustrophobic feel to it. This character driven novel is impressive and it's a very memorable and insightful read into the human psyche.
BookTrail Award for Best Locked Room Mystery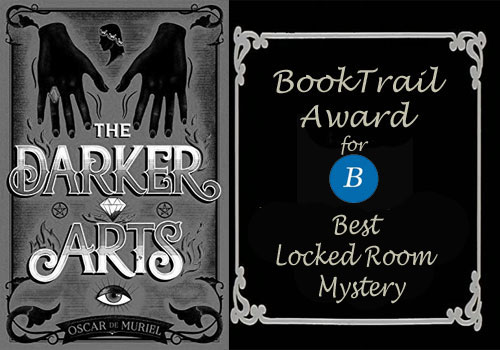 Plot: A seance, six dead people. One survivor…
Ever want to do an Escape room activity? This was the nearest I got as I was trapped in a seance with some very interesting characters and all but one was killed! A real murder mystery and a great adventure as always. This series is one of my all time favourites and I was SO excited to get a copy of this. I need the next one now though!
BookTrail Award for Character Both Alive and Dead at the same time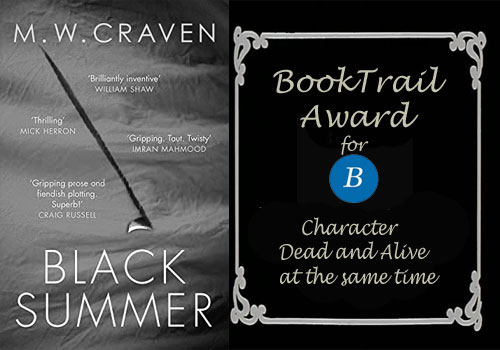 Plot: A man is jailed for the murder of his daughter but then she walks into a police station very much alive!
That M W Craven is a magician. Also a puppeteer judging by his last book, but this one is a magical treat and a half. A character is both dead and alive. WTF? Now I love books which grab me like this, and when you involve caves, a remote and wild landscape, missing people and a race against time, I love it even more. this is a MUST READ!
BookTrail Award for What can go Wrong on a Romantic Getaway?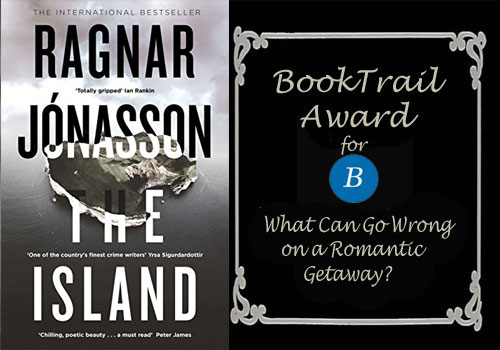 Plot: A reunion is organised on a remote island.Bad idea….
Plot: Now when it comes to romantic hideaways, islands sound like fun. Remote farmhouses on islands even better. No one to disturb you, right? Haha Well, not when Ragnar is around. This is a standalone but also part of a series and it's creepily good. Claustrophobic with a capital C. Ragnar has always been a top writer for me and this is just right up there!
BookTrail Award for Longest Road in a Novel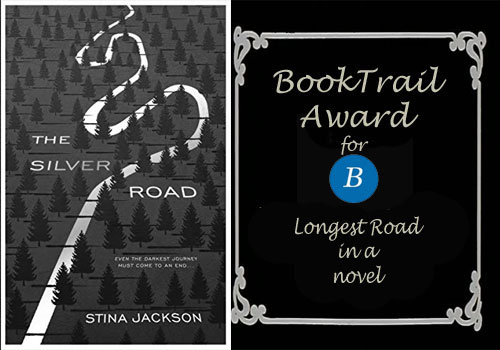 Plot: A man drives regularly along a long remote road in Sweden looking for his missing daughter.
The road is in fact the central character in this novel for it features throughout and is where the action is set. The people you meet along the way, the idea of distance and remoteness are here, the lack of human contact and the hope and fears of one man looking for his daughter… Very atmospheric read this one and very enticing and ethereal too.
It was hard picking ten mind you…there have been some FANTASTIC books out this year. So two more I think are needed and these were special in another way:
BookTrail Award for a Plot and Character Melody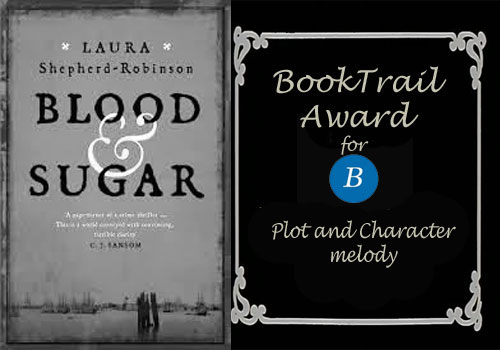 This was my all time favourite for historical fiction and I was very pleased it was put forward for the Historical Writers Awards (which I help to judge). I was prepared to fight my corner for this novel but didn't have to in the end as it was universally loved. Quite right too. It's a belter. Top class historical intrigue, fiction and immersive writing. I remember meeting the author albeit briefly  in a tent in Harrogate and feeling excited to read her book then. Sometimes you just get a feel about a book even before you've read it and this was my 'frisson' book.
BookTrail Award for Best Book Cover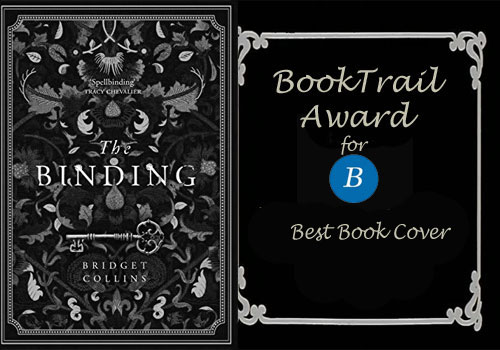 Plot: The magic of bookbinding, of locking away your memories in a book.
This was my favourite book cover of the year – magical and alluring and when you get to what's inside, that's pretty much a summary of the book. People get the option to have their bad memories locked inside a book. Others train to be bookbinders. It's an alluring premise and I was captivated. It was the cover which first caught my eye. Art bookcover style.
The awards here were very hard to do as this year has been particularly good for historical fiction and Nordic Noir I find.
Congratulations to all the winners! Sending you virtual bubbly and sweets. And readers out there – stock up on these for New Year if you're looking for something to read as you will NOT be disappointed.
What to read in 2020 now? Coming soon…..