Ghost story set in gothic England – The Lost Ones – Anita Frank
Welcome to Gothic Greyswick……
The Lost Ones – Anita Frank. It's only the end of July and this book isn't out until October but this has to be my favourite book of the year so far.  There's no real locations in it so it's not even a book you can Booktrail, yet I urge you to read it. Then you can travel to any of the gothic mansions and stately homes in England and imagine you are in Haverton Hall…..that's if you're brave enough….
This novel has all the feels….a gothic mansion, a creepy housekeeper, strange servants and secrets in its walls. But this is no ordinary gothic tale. Immerse yourself in an elaborately crafted ghostly mansion and brilliantly evoked setting with some of the most fascinating and strangely alluring characters. Ones that float from the page as you read……..

Setting: The creepiest, most gothic and …haunted mansion in England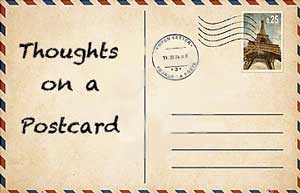 #Bookreview
Ok, so it's only July and this book isn't out until the end of October (Halloweeen, how perfect!) but it's that brilliant and that perfect. I feel compelled to talk about it now. Get this on your TBR pile as if you love a ghostly story set in a gothic mansion with strange servants, doors that open in the night, the sound of a crying baby when there is no baby in the house…. this is the book for you.
It's impressive – and it's a Debut! Wow, that in itself is something but….I's gushing I know but I spent a very enjoyable Sunday, totally freaked out by this novel but loving it. That noise on the landing,  things moving which shouldn't be, a shadow flitting by….I was a nervous wreck not long after starting it but keep reading….the build up, the setting, atmosphere and gothic overtones are spellbinding.
Where do I start? The plot is fresh and unique, the characters utterly believable and well drawn, the setting delightfully dark and chilled. It's all so visual and raw you  are totally immersed in the house from the beginning. The sense of claustrophobia and paranoia from the off is a major feature of the book.
"Superbly crafted, hauting gothic mystery"
Miss Marcham is the narrator of the novel as it's she who is the outsider, who comes to visit her pregnant sister, holed up in this gothic mansion. Her sister is scared of the house as her husband is away and so a sisterly support will be nice. Stella arrives hoping to settle her but she soon finds the house to be even more unsettling than she could have ever imagined. She takes her own servant, hoping to cause minimal disruption to the staff at Greyswick but the maid starts to act strangely herself.
There is mystery, intrigue and  a great sense of foreboding from the off. Something bad happened in this house. A tragedy which has left a supernatural presence, a strange series of events, noises and an essence of something lingering all around….Someone is trying to tell the inhabitants something it would seem, but none of the servants seem able to talk, nor do they want to. Something troubles them….
The rich owner of the house is buried not far away and his wife now exists in this vast and empty manor. She might still live there, but Stella's sister is pretty much alone as they hardly meet. Then there's Mrs Henge……and Miss Scott….oh and wait till you meet Mr Spears and Hector….Gloriously crafted characters of many dark layers.
"Creepily crafted and a keen sense of the supernatural"
Oh and read this slowly. Soak in the lyrical language, gently pacing and things that go bump in the night. I had goosebumps throughout and the hairs on the back of my neck stood up several times. Just when you think you have a break for a few pages, the imaginary candle flickers and ….what was that noise?
There's so much to love here and I just HOPE that a film is made as if it is half as good as it was when it played out in my mind, then it's going to be brilliant. Just as well the locations aren't real – I'd be too scared to visit for real. I am definitely going to read this again, recommend it and buy it at Halloween for friends!
I'm going to have to get the hardback of this novel as I imagine the cover will open on its own accord, creaking as it does so…

Twitter: @Ajes74