Books set on the island of Iceland
Novels set in Iceland really show the country at its literary finest
For such a small country, Iceland has some literary power. It's an island far out in the Atlantic Ocean with a small population, some of the prettiest towns and villages with their multicoloured buildings and the most stunning scenery you can imagine. HOWEVER – put this in the hands of an Icelandic crime writer and this island becomes very creepily remote, dark, gloomy, villages get cut off by the snow, bodies are frozen and there's no escape….(cue evil laugh)
How to explore this wonderfully contrasting country? Books of course!
Let's start with the  Reykjavík Noir trilogy…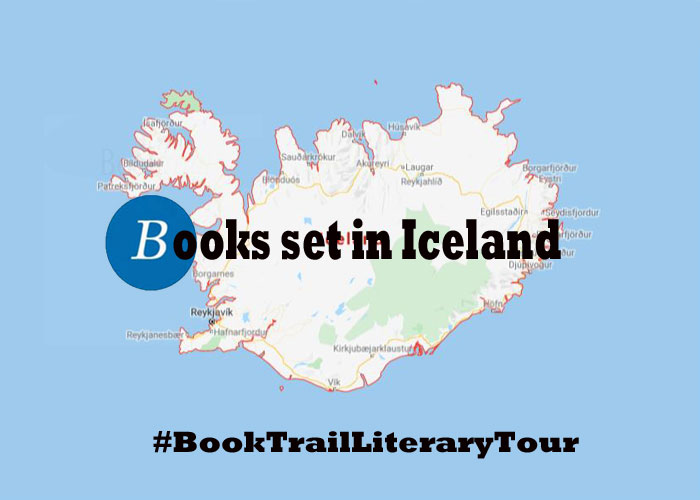 Books set in Reykjavík 
This is a very unique series of booktrails to Iceland! Starting off in the customs queue at the airport and going to locations drug mules might go is quite a journey! So detailed and tense as you follow the characters see the risks and feel hot even when it's freezing cold outside. That's just in Snare – When we get to Trap – Sonja believes she's finally escaped the trap set by unscrupulous drug lords and is settled in Florida. But when her son Tomas is taken, she s back to square one… and Iceland. Wait until you read Cage, there's a prison and another airport involved….

Books set in Reykjavík
Set in the cold and remote landscape of Iceland, you would think social media would be a good thing – a way of connecting and meeting people – but this is a crime novel where social media is the scariest setting of all…The police find out about the crime on Snapchat. The video shows the terrified victim begging for forgiveness. When her body is found, it is marked with a number 2…
This book is very clever – it involves the two Detectives Hulder and Rikhardur working  with The Children's House which is  a real life child protection unit in Iceland. An unsettling theme for a novel but in Yrsa's hands, this is crime fiction gold.

Novel set on Elliðaey Island
If you think Iceland is a small place then wait until you go on The Island with Ragnar. This is  one of the Hidden Iceland series and be sure to get the rest as they're  a fine way of getting under Iceland's skin. The atmosphere throughout crackles like the ice itself. Brooding and foreboding.
Crime fiction set in Siglufjordur, Akureyri, Iceland
Remember the town that gets cut off by the snow I mentioned before? The Dark Iceland series of novels is set there. Ragnar takes this small place and more than puts it on the map. the tunnel linking the town to the outside world which gets cut off by the snow really does exist. This is a creepy series where you can almost feel the ice on your face and the snow in the air. In this book, the volcanic ash cloud disruption to European air space causes one heck of a Blackout in Siglufjordur. This was a real life incident – remember the ash cloud? – so even more reasons to read it and find out more about how it affected Iceland itself.
Authors who aren't Icelandic but who have fallen in love with the country and put their own literary spin on it!

Mystery set in Iceland
A real favourite of mine this one. The atmosphere and OMG that cover! is just spellbinding and this is one of the books I read really slowly. I'm quite a fast reader but when a novel really grabs me I slow right down. This one I devoured slowly and carefully and there were many rewards for doing that. It was shortlisted for the Historical Debut Crown Awards this year and I was one of the judges. An easy choice for a great book. There's tales of witches, sagas, folklore and more in this spellbinding novel. It reads like a film and the language is so lyrical you could sing it.
Fiction set in Iceland
Hannah Kent tells us that she ended up in Iceland on year abroad quite by mistake yet she made the best of it and became so enraptured by the country and the story of Agnes Magnusdottir on a trip with her host family that she felt compelled to write her story! And transport us all there to Iceland with her no doubt…
Northern Iceland, 1829 – Agnes is a woman who is condemned to death for murdering her lover and is sent to a family who is forced to take her in and 'look after' her whilst her execution date draws ever near. This is a cold, harsh land and the priest who comes to absolve her hears the most remarkable of stories.
More books set in Iceland here
And don't forget the other #BookTrailLiteraryTours:
Cities: