Five Books set in Paris
Books set in Paris
France is always popular in books as it is in real life. There's some stunning countryside, amazing cities and the food? Ah that might be the closest thing to heaven on earth.
Explore further with these fine reads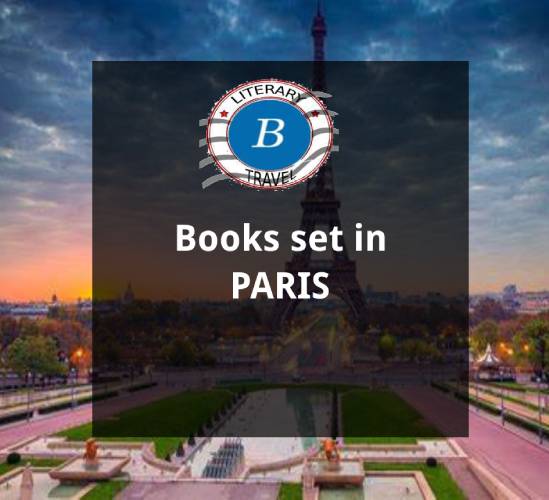 Paris here we come!
Paris is the city of light but it's very dark in this book. Someone goes missing and in found in the Seine. Top French author to discover if you haven't already.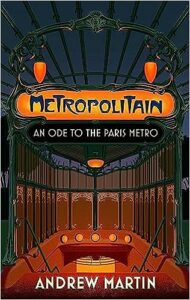 Sticking with Paris for a non-fiction title now. There's something very special about the Paris metro. It's a huge network of both underground and overground travel. Some of the loveliest views of the city are when you travel along a bridge or viaduct around the city and see lots from your window!
This is an ode to that metro system and a guide to it as well. There are some stunning stations with stories of their designs and influences. It's a really interesting way to see the city!
So this one is not set totally in Paris but there is a particularly very warming section where the character heads out to see Shakespeare and Company, the finest bookshop in all the land. There's a missing manuscript and a story about the Bronte sisters too, but when the owner of this iconic store appeared in the novel, I squealed.
Set in the 1870s.
Enter the world of Haussmann's newly built City of Light. A diverse group of memorable characters find themselves in Paris during the build up to the Franco-Prussian War of 1870.
It is based around one of the many riots and revolutions in Paris in the 1800s
This is delightful, insightful and perhaps the quikiest of them all. Guillaume Joseph Hyacinthe Jean-Baptiste Le Gentil de la Galaisière was a French astronomer who discovered several nebulae. When working for the Academie Royale, he made unsuccessful attempts to observe the 1761 and 1769 transits of Venus from India.
You get to meet him and see his work in the novel. Fascinating as well as fun.
#BookTrailLiteraryTours
And don't forget the other #BookTrailLiteraryTours:
Cities:

BookTrail Boarding Pass Information:  Keep in touch!  
TWITTER: @thebooktrailer
INSTAGRAM: @thebooktrail  FACEBOOK:thebooktrail.LiteraryTravelAgency/
PINTEREST: thebooktrail
THREADS: www.threads.net/@thebooktrail