Books which show you the dark side of life
Books take you places..some darker than others
Books which show you the dark side of life – The BookTrail is all about literary travel but lately there have been a wave of books which have transported me to unique and exciting worlds I had never thought of visiting. Partly because they are so far back in time and physically impossible, or the fact they are tragic settings that you wouldn't want to go even if you could. Then there's the spooky and all together not advisable places to go. All great travelling possibilities in fiction though!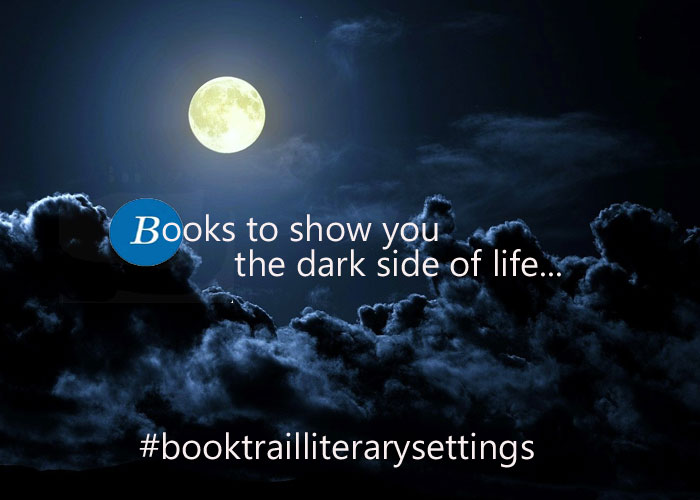 So enter at your own risk…
There's a hospital for abandoned children in Victorian times, a haunted theatre, dark woods and the dark side of Hollywood
A Foundling Hospital
This is the setting of the latest Stacey Halls novel. Set in and around the Foundling Hospital in London, this follows the story of Bess Bright who returns there one day to reclaim the daughter she had to leave behind. But the little girl has gone. Taken by someone else. There's also the story of a young widow who has refused to leave her house in over ten years. She hires a nursemaid for her daughter but she doesn't want any strangers in the house who might upset the balance she has so carefully constructed.
This book really shines the light on what life must have been like in a foundling hospital and the repercussions of what it meant for both those placed there and those who had to place them there.
A haunted theatre
I find theatres creepy at the best of times. Especially when there's empty or it's late at night. I used to work back stage in one and would often freak myself by wondering about strange creaks and listening to tales of hauntings. This novel places you in a theatre at night when it's known to be haunted and by an actress who died there during a play. The new theatre crew then bring back the same play but as opening night approaches, who will be playing the lead role and will anyone be brave enough to see it? What about the ghost that is said to haunt the corridors – what will they think of it all?
Beechy brilliance once again.
The dark side of Hollywood
Could there be a better guide to Hollywood and its dark side than Marlene Dietrich. This is a fictional account of her life in Berlin and her fame in Hollywood, but when she was a star on screen, she had a troubled relationship with her daughter. This novel looks at that relationship and the dark stain behind the glitz and glamour of the celebrity world.
Haunted Northumberland woods where vampires like to tread
I've barely been near a tree never mind a wood since I started to read the Six Stories series of novels. They're cleverly written as podcasts where an interviewer meets with six people with links to a mystery or cold case and reexamines all the evidence. This latest installment looks at the folklore surrounding noises in a wood,sightings of vampires and other dark things. Brrrr is all I am going to say. What a treat to read. I swear I could feel fingers on my back and a chill on my neck as I read. Get this series now if you haven't already!
Enjoy visiting the dark side of life – these are definitely places I'd rather not go for real. Thank goodness for bookish journeys!
Susan Booktrailer
And don't forget the other tours around Literary settings: #BookTrailLiterarySettings