Travel Destinations with authors in 2018
The authors on location page has been busy in 2018. Lots of lovely authors come to talk about the settings of their books. Why does location matter in a novel and how do they research the areas they feature?
We've travelled to some fine places this year. Here's a selection to bump up your reading airmiles. Travel Destinations with authors in 2018 have been varied, exciting and always a unique way to see a place!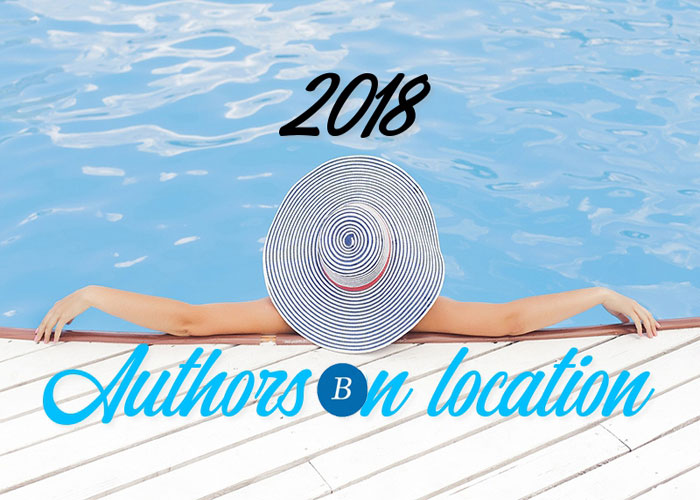 Jo did some fine research for this novel. She travelled to Northern Sweden and ate fika just for us. Then she took part in dog sledging. There's a video and some fun travel stories in this episode!
A glorious novel and a lovely journey down the river with Diane. She spoke about her inspiration for the novel, the art of storytelling and the need to believe. The book is set in both Oxford and London, but life on the River Thames is where the magic of this novel lies.
This book totally freaked me out. In a good way! I have spent many holidays up and around Loch Ness, and have passed Boleskine House. I know many of the ghostly tales and legends about it but now, there's a fictional account of what went on there. But then truth is often stranger than fiction…
It was eerie but brilliant to go back to a place I know so well, but in this unique way.
It was a real honour to speak with Jakob about his very popular book. It's been a smash in his native Sweden and both versions are equally good. An ape speaking any language is amazing quite frankly. Sally Jones travels around the world. There are illustrations and maps throughout. Heaven.
Always a great author to show you around her locations. She loves the places she writes about and has her characters exploring familiar sites in a unique way. Her books are always great guides to where they are set. Whitby, Harrogate and Leeds to name but three. This one was very special as it was set at the heart of Bronte Country. At the very time , the famous house was bought and turned into a musuem.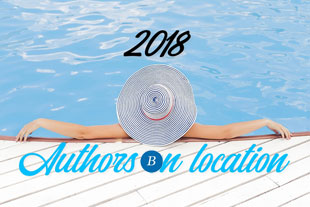 This is an author well known for her wonderful evocative novels. As well as unique subjects, fascinating characters and astounding research, she sets her books in a fascinating places and times in history. The death of Princess Diana, the movie set where Elizabeth Taylor worked on Cleopatra…and this time, in the heart of Russian history. A mystery still surrounds the Romanov family and this novel captured the legends and more.
A memorable journey for many reasons. The moors in 1316 were a playground for all sorts of legends. It was also the year of the Great Famine. Beneath an isolated priory of the Sisters of The Knights of St John on Dartmoor is an ancient holy well, once dedicated to the old goddess of the moor… Karen captured the magic and myticism of this place in her book and explained how she visited one place to see a cave where a legend says that you can hear strange knocking sounds…..and she could….
What would you do, if as soon as you'd finished your manuscript, an earthquake shook you out of bed and destroyed the town you'd set your novel in…
Sometimes truth really is stranger than fiction…
You can't have an authors on location list without Isabelle. This woman lives and breathes travel and gets all those little nuances of travel in her stories. Her characters go on journeys both emotional and physical and it's a joy to go with them. Isabelle researches locations in detail and the passion of this comes through in her writing.
If a man said that he would take me to Vegas and that we'd spend time with gangsters in a casino, I'd normally say no. But when it's Rod REynolds and the gangster is from the 1930s, then it's much safer to do this via a book!. A story inspired by true fact but made all the more exciting by Rod's brilliant imagination. Fascinating to learn about the life in Vegas during the 'gangster years.
And that, as they say, is ten favourites of this year. So many more and very hard to get it down to ten. But thank you to all the wonderful authors who take the time to write in, sending pictures, booktrails and anecdotes to help readers discover their love of their literary landscape.
Happy Christmas to all authors! 
If you wish to appear on this page, please contact The BookTrail via the contact page and let's get travelling to your literary location!