Travel the Best BookTrails and Literary Journeys of 2019
The festive period is always the time to look back and think about the year before. The year of amazing books that is! Where have YOU travelled to via books and which books have left you with the best literary holiday memories?
TOP TEN TRAVELS  VIA BOOKS
In no particular order….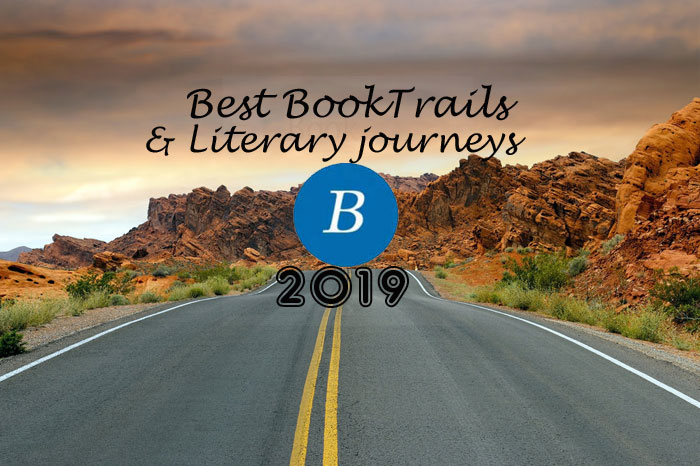 The Most Magical Journey of all
Novel set in New York
Partly set in New York so booktrailers could go there and find the secret doors painted onto walls…oh imagine that!? The real adventure starts when you open the door and go inside….. Then there's the tunnels and doorways in the huge building where there's a literary masquerade taking place…..The real star of the show is New York Public Library as this is the main setting of the story which leads to the secret underground world where there are rooms, books, more books and of course the starless sea…..
Mode of transport: Books! magical doorways, walking around New York so bring sensible shoes.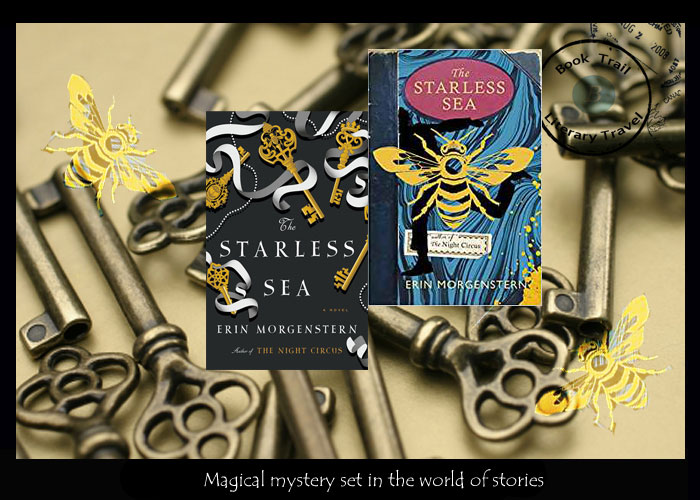 A journey to a novel's setting where the real life characters are fictional detectives
Novel set in Yorkshire
A wonderful idea for a novel. Travel to the setting of Jane Eyre, Wuthering Heights etc and meet the Bronte sisters who lived there on the Yorkshire moors and wove the landscape into their novels. THEN imagine them as fictional detectives looking into mysteries themselves. It's a really good idea for a literary journey and it was  a fascinating one to go on. Bronte Country is stunning to visit and so interesting. To go back and visit the Bronte sisters in this way is a TREAT.
Mode of transport: Horse and cart, walking a lot – it's windy so bring your best bonnet.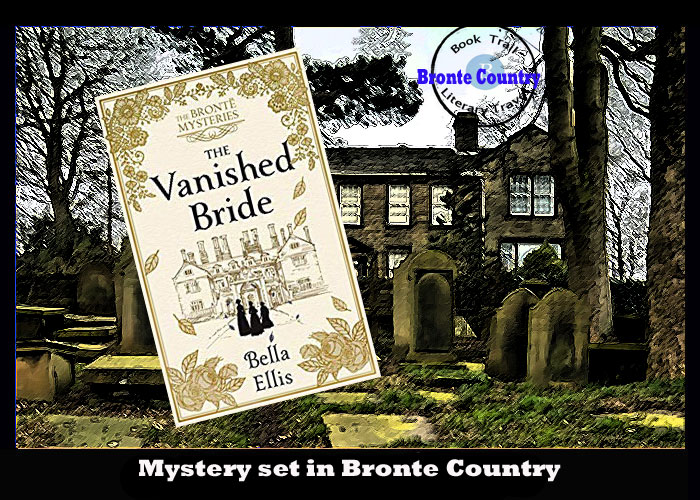 Best journey on a bus!
Memoir set in London
This is one of my favourite books this year. I love Sandi Toksvig's humour and it shines through as you read this. I've always wanted to sit and have a chat over coffee with her and now I feel I have. It's that friendly and interesting I reallly enjoyed reading this as it was so much more than your usual memoir. There was history, observations  (ie people watching), humour, sad moments, poignant moments and so much more. It's Sandi's life and view of London and it's a really memorable ride and VERY involving booktrail! All the places mentioned are very real.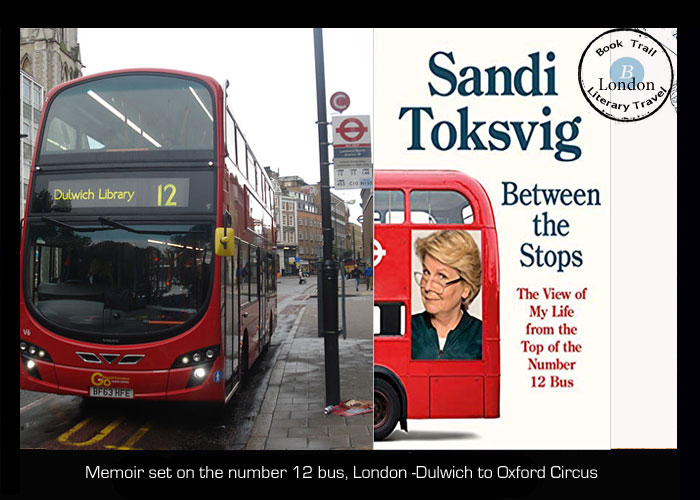 Most emotional journey
Book set in New Zealand
You can always guarantee that Isabelle Broom will transport you to new climates and places, make you shed a tear or two, and this novel is no exception. I always say the latest read is my favourite, but this one really is. New Zealand this time and it's very emotional. Mother/daughter relationships? Adoption? Search for the truth? A stunning setting? Take the tissues on the plane!
Mode of transport: airplane and cars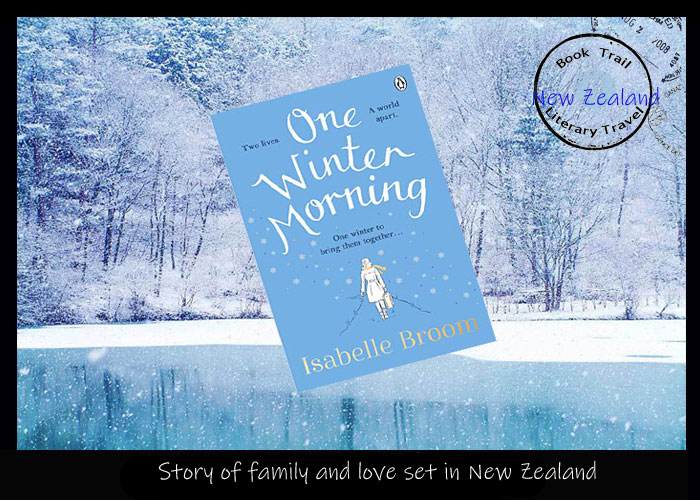 Most memorable journey on a donkey
Memoir set in Colorado
I love donkeys so when this popped in the door, I HAD to read it. This man goes to Colorado and rescues a donkey who has been mistreated. Not only that, and not to sound corny, but the donkey actually rescues him. There's something really touching about the relationship between man and beast and this is just a lovely story from start to finish. I knew nothing of Burro racing and haven't been to Colorado and discovered this world so this was a VERY unique read. A true story too!
Mode of Transport: Donkey so bring carrots and a bag of straw.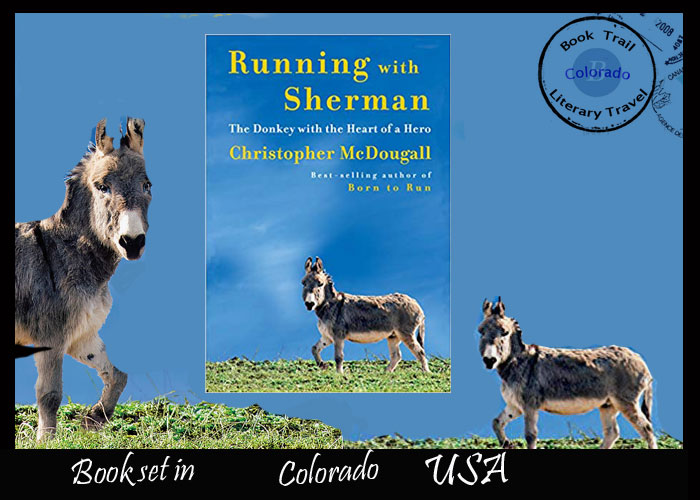 Best journey visiting mobile libraries
Book inspired by a true story set in Kentucky
A true story involving horse and books.  I was immediately taken with the premise of this. As with the true story of the remarkable donkeys in Colorado, this book looks at the
mobile libraries transported by horses no less!
The Horseback Librarians really existed back in 1930s-40s Kentucky and this is the fictionalised account of the creation of a new branch. It's like really being there! What a wonderful story Jojo Moyes has brought back to life.
Mode of transport: Horses and mobile libraries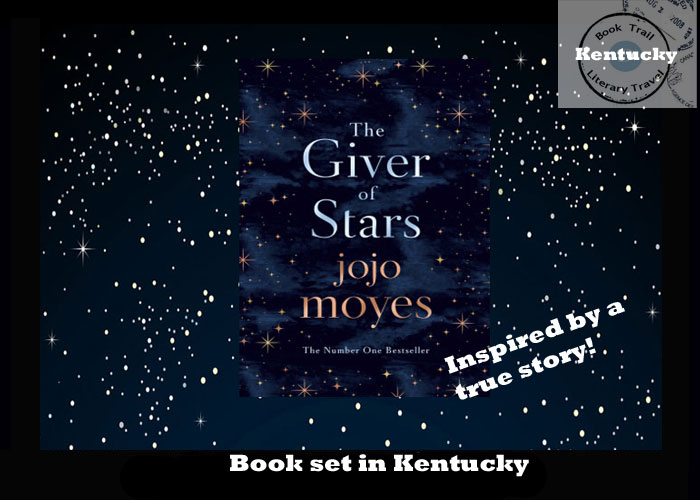 The OMG journey on a train
Thriller set along the Trans Siberian railway
Oh this novel! I loved it from the start and raced through it as if I was on that train myself. The novel made me feel as if I was. I felt all the bumps in the journey, the sound of the wheels on the tracks. Then there was the noise of chatter in the carriage followed by that wall of silence and mistrust. I felt the eyes of suspicion on each of the girls in turn…even on me! This gave me all the feels and then some. Chillingly good. I might never get on a train with Susi Holliday now though hehe
Mode of transport: The Trans-Siberian Railway no less! Pack light but pack posh. Keep your eye on any backpackers…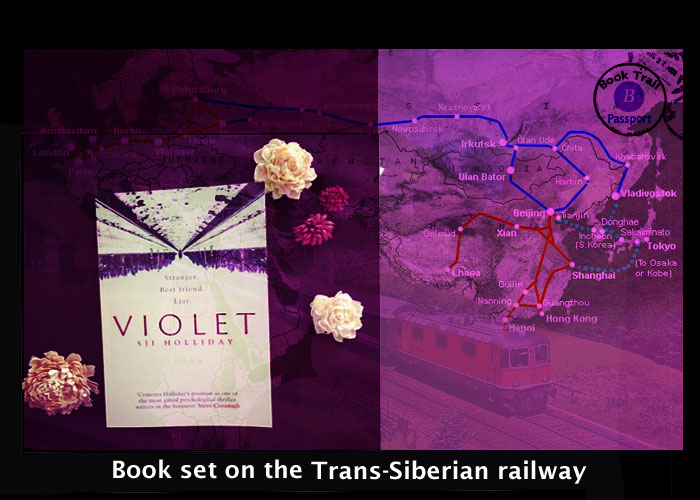 Most memorable journey in a boat
Translated fiction set in the Pacific Ocean
This is a very poignant novel. Two men are lost at sea. Lost in the middle of the Pacific Ocean in the middle of nowhere to be exact. How do they deal with this? How do they react to each other? What do they talk about and most importantly how do they try to survive? This is a slow moving read and one where you are carried along on the language of it as it takes you through life's ups and downs, quite literally at times.
Mode of transport: Boat. A small boat in a large ocean.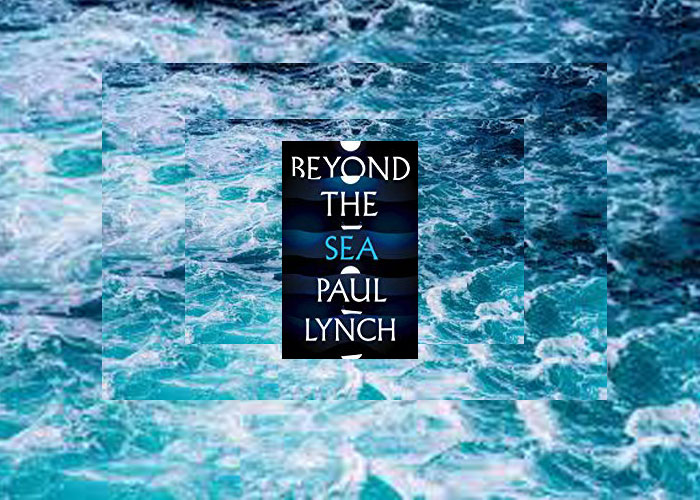 Journey to a tiny, remote Finnish village
Black comedy set in Finland
There's every reason to want to travel somewhere with Antti. He's one of the funniest and nicest authors I've ever met. He has the friendliest way but the darkest mind and the combination is addictive when it comes to his books. This time we're off to a tiny Finnish village where a meteorite has just hit…. A bit like Fargo – esque this one with wit, humour, warmth, dark secrets and a killer setting of snow and nothing else. Brrrr illiant.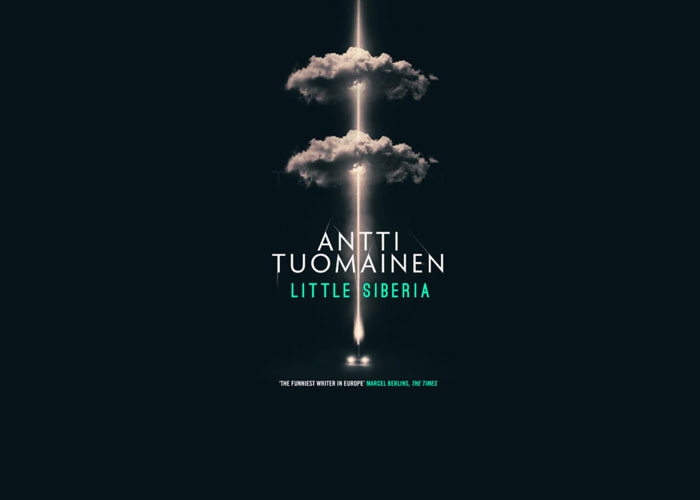 Best journey up and down remote Swedish roads
Novel set in Sweden
This is very successful in its native Sweden and translates well for fans of Nordic Noir. The setting, the journey to the most remote spots in Sweden, via the most remote roads.
Three years ago, Lelle's daughter went missing in a remote part of Northern Sweden. Lelle has spent most of the time since driving the Silver Road looking for her. Meanwhile, seventeen-year-old Meja arrives in town hoping for a fresh start. She is the same age as Lelle's daughter was when she went missing…. There are lots of secrets to be revealed on the Silver Road…
Mode of transport: In a car that seemingly goes nowhere.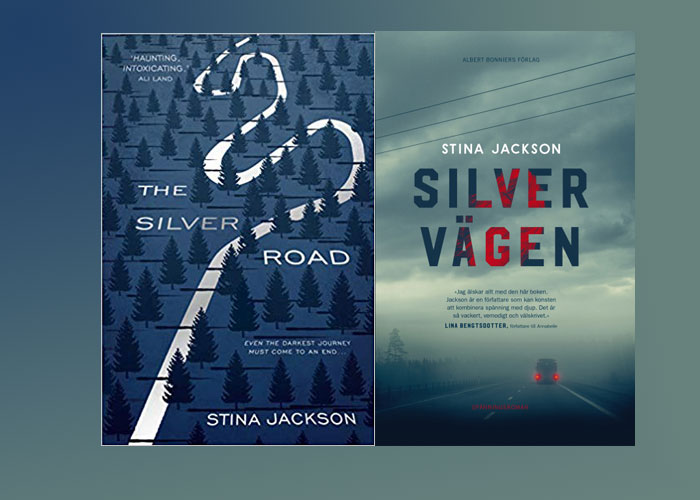 Wherever you've travelled to via books this year, hope you've had a wonderful journey and a memorable visit. The books in this list lingered long after I'd finished them and I really felt I'd travelled to these places, so vividly were they drawn. I love travel. I love books and good stories, and these novels mixed both in style.
Phew, I'm tired now with all those miles I've done. I'm off to settle down with a good book and rest ready for next year's travels.