Holiday Companions – Ann Cleeves and L J Ross
Holiday Companions
If you could go on holiday with any two authors to a city where they have both set a novel, who would you pick and where would you go? How different would your two guides be and what would they tell you about their version of the setting? Where do they hide the bodies for example?
Today's visit is to Northumberland with Ann Cleeves and L J Ross
Come on, no dawdling at the back!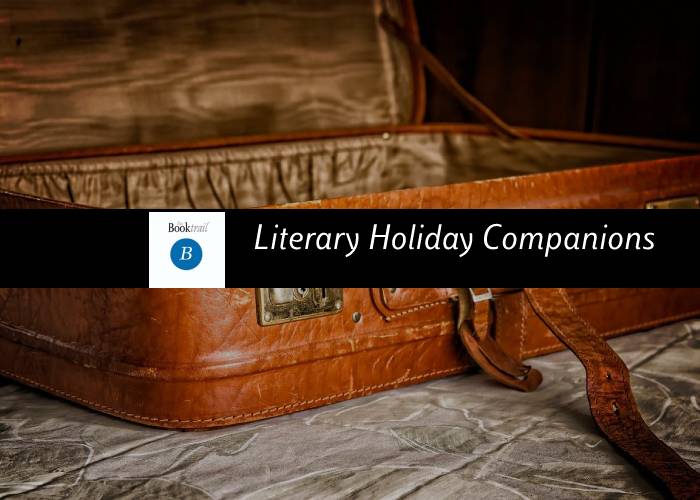 First of all, a quick look at the tour guides:
Both know Newcastle and  Northumberland very well indeed.  Vera and DCI Ryan are keen explorers!
Ann Cleeves and Vera's version of the North East
L J Ross and DCI Ryan's version of the North East
All locations in this short guide can be found in the books so you can visit them for real!
Let's start off at Whitley Bay. Ann Cleeves neck of the woods so she knows it well. As does Vera. Vera spends a lot of time here in THE SEAGULL as she investigates a crime with links too close to home for comfort. Vera and Joe eat chips here as is the law. Bet one of those pesky birds didn't dare nick one of her chips. They wouldn't live to see the next day if they did! Ryan has never been bothered by seagulls  but he has form with strange animals – he's still spooked by the tale of the giant worm that is supposed to guard the PENSHAW monument near Sunderland. He knows Whitley Bay quite well though – a witness named David lived here in THE MOOR.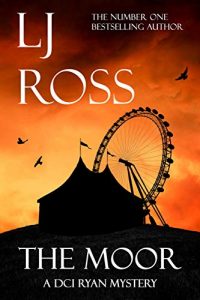 Best head to town. Vera wants another hat (which you can buy from a stall on the Quayside market for real). She lost one in a novel and it's haunted her ever since. She's not one to moan you understand, but it's that windy sometimes, things just happen. Careful when loitering down on the market as L J Ross's characters could well blow up one of THE BRIDGES whilst you are browsing.  The law courts are just along the river however so at least both authors have you covered here.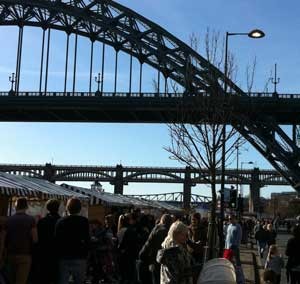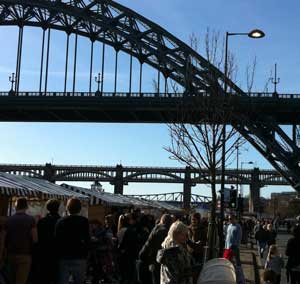 Just around the corner up the hill from here is the Forth Banks police station. Both Vera and Ryan spend a lot of time here and drive across the Tyne Bridge to get to crime scenes. More often than not, they both head up to Northumberland. It's here that Vera offers to lend sidekick Joe to DCI Ryan but he's going to stick with his own team thanks.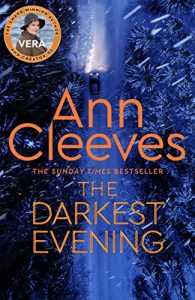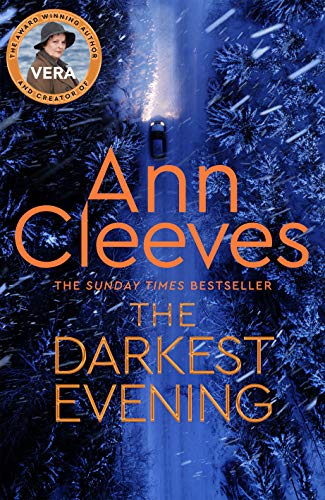 If you go here at night, Vera has your back. She' s good at driving a jeep in the snow on THE DARKEST EVENING . Spare a thought for DCI Ryan however. Vera told him she had discovered the baby might be from a nearby house and when she went, there was a party taking place.  Party? Not for Ryan. He would rather go to the annual funfair known as the Hoppings which takes place on THE MOOR every June. Course, there's a dead body here this time…..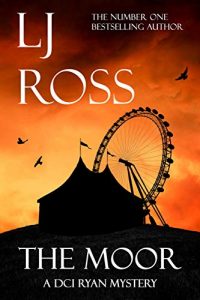 Time to reminisce. Strangest case? Vera has to take off her hat to scratch her head for this one. Too many to remember she says. The people in THE MOTHCATCHER were an odd bunch though apparently. So too were the writers staying in THE GLASS HOUSE on a writing retreat. Vera only likes Ann Cleeves for obvious reasons but she thinks Ryan's L J  Ross must be quite decent given they have a similar success rate as her. DCI Ryan does not answer when Vera offers to lend her Joe again however…..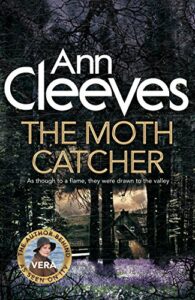 Now Vera is not one for camping but Ryan has invited her to go camping under the DARK SKIES  of Kielder reservoir.  Vera is not impressed. She's more of a Pennines girl having solved a murder with those women who got themselves into trouble doing an enviromental study in THE CROW TRAP case.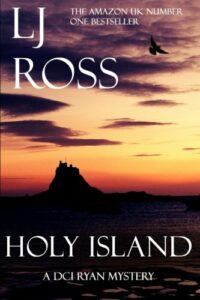 After a tiring day of touring crime scenes, they are both set to head back when they decide on a tour of Holy Island. Vera is celebrating her tenth anniversary here in September in THE RISING TIDE. Ryan doesn't like to think of any tide rising as it brings back dark memories of his own HOLY ISLAND experience. Ironically he celebrated his first anniversary here ( Book 1) and so he and Vera and are going to stay here for a while, eat ice cream and maybe hunt for  a dead body or two…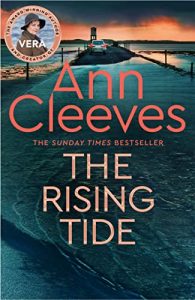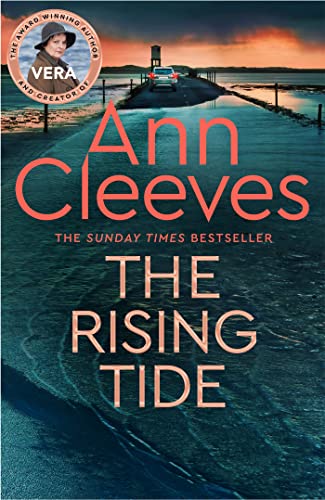 Ann Cleeves and Vera's version of the North East
L J Ross and DCI Ryan's version of the North East
Happy travels with Vera and Ryan!