The Darkest Evening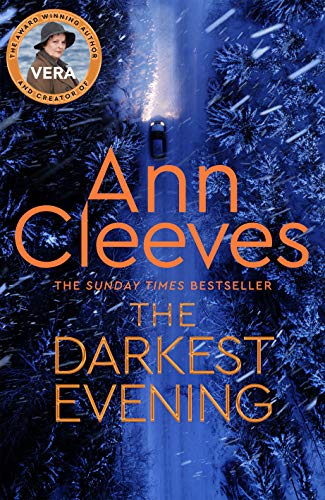 Why a Booktrail?
2000s: Vera finds an abandoned child in a car…
What you need to know before your trail
Driving home during a swirling blizzard, Vera Stanhope's only thought is to get there quickly.
But the snow is so heavy, she becomes disoriented and loses her way. Ploughing on, she sees a car slewed off the road ahead of her. With the driver's door open, Vera assumes the driver has sought shelter but when she inspects the car she is shocked to find a young toddler strapped in the back seat.
Afraid they will freeze, Vera takes the child and drives on, arriving at Brockburn, a run-down stately home she immediately recognizes as the house her father Hector grew up in.
Inside Brockburn a party is in full swing, with music and laughter to herald the coming Christmas. But outside in the snow, a young woman lies dead and Vera knows immediately she has a new case. Could this woman be the child's mother, and if so, what happened to her?
A classic country house mystery with a contemporary twist, Ann Cleeves returns with a brilliant Vera novel to savour.
Locations
Reset
North East England - Northumberland
North East England - Newcastle
Travel Guide
Visit Northumberland with Vera
The main setting in the novel is fictional – Kirkhill and the house where the party is taking place at the start. Vera has a connection to this house  in more ways than one. It does sound grand!
Northumberland in and around Kimmerston has plenty of villages and grand homes where it could be. Anywhere you drive around here, you can imagine spotting Vera's green jeep. In the snow, you'll need one yourself!
The large expanse of wild landscape is always nicely evoked in Ann Cleeves' novels and this is no exception. There are a few visits to Newcastle's cultural spots such as the Tyneside Cinema, Live Theatre and the Quayside but it's the wild Northumberland landscape which shines here.
It's wilder than normal as it's winter, it's very dark and remote and the snow is thick and heavy. Driving conditions are dangerous. No place to find a car with a child still inside….alone.
BookTrail Boarding Pass: The Darkest Evening
Destination/location: Northumberland, Newcastle  Author/guide: Ann Cleeves Departure Time: 2000s
Back to Results