#Britcrime is here!
Well the day has finally arrived – the launch party of Britcrime. The Booktrail is proud supporter of Britcrime and has location maps and travel guides with all of the authors taking part! Here's the full line up in this article and be sure to take a look and prepare yourself ready for the fully launched party tomorrow and Sunday. Once in a trail, click on the name of the author to get the full book list for that author.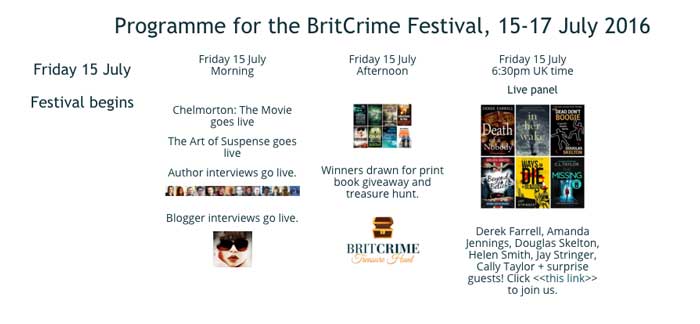 Find out who won the books on the booktrail treasure hunt! Thank you so so much to everyone who attended and came looking for clues! Lovely feedback too. Most humbled! Fingers crossed for you….
Time for the panels and the booktrails to go with them!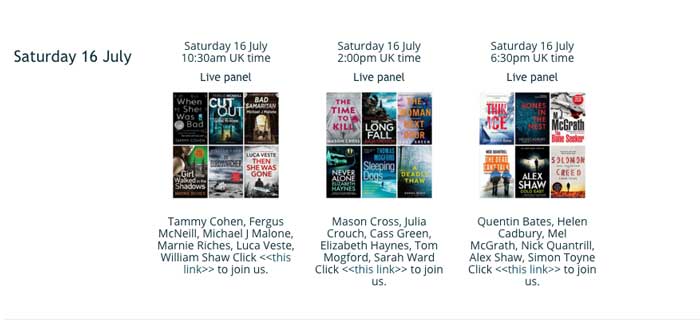 Tammy Cohen – When She Was Bad                                                    Mason Cross –  The Time To Kill
Fergus McNeil – Cut Out                                                                         Julia Crouch – The Long Fall
Michael J Malone – Bad Samaritan                                                       Elizabeth Haynes – Never Alone
Marnie Riches –The girl who walked in the shadows                       Tom Mogford – Sleeping Dogs
Luca Veste  –Then She Was Gone                                                        Sarah Ward –A Deadly Thaw
William Shaw – The Birdwatcher
Quentin Bates – Thin Ice
Helen Cadbury – Bones in the Nest
Mel McGrath – The Bone Seeker
Nick Quantrill – The Dead Can't Talk
Alex Shaw – Cold East
Simon Toyne – Solomon Creed
SUNDAY PANELS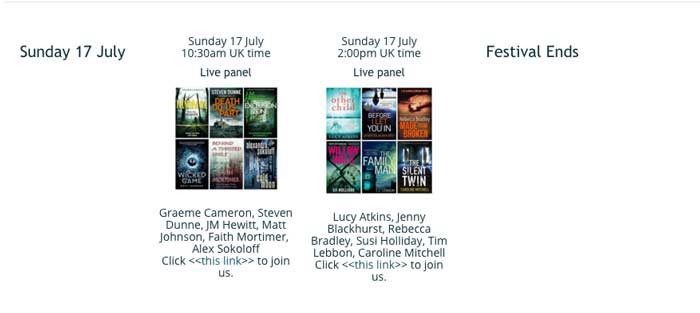 Stephen Dunne – Death Do Us Part                       Lucy Atkins –  The Other Child
JM Hewitt –Exclusion Zone
Matt Johnson – Wicked Game                                Rebecca Bradley – Made To be Broken
Faith Mortimer – Behind a Twisted Smile             Susi Holliday – Willow Walk
Alex Sokoloff – Cold Moon                                       Caroline Mitchell  – The Silent Twin
Be sure to catch up here for more over the weekend and keep  BRITCRIME as the place to be this weekend.