Stargazing novels set on campus by Laurie Petrou
Stargazing novels set on campus by Laurie Petrou
Stargazing novels set on campus by Laurie Petrou – A treat for you today. A literary tour, this time by an author, of novels set on a campus. Laurie Petrou  has been shaped by this kind of novel she says and so wanted to explore them more…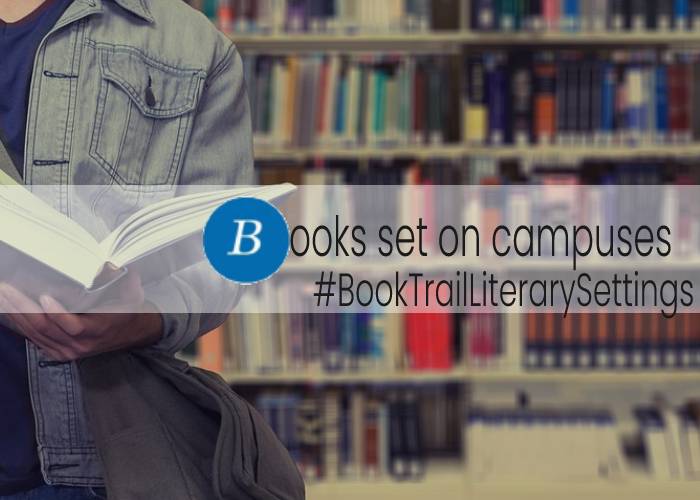 In formulating this list, I realized that several of these books have shaped who I am. I am a novelist and an academic, and between my love of a compelling conversation and a cozy sweater, I am made of and drawn to campus life.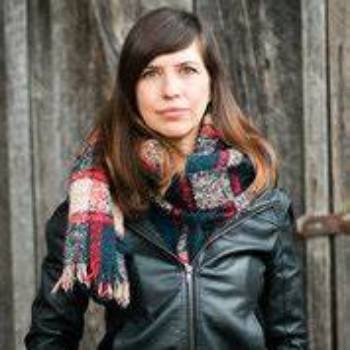 I have spent an inordinate amount of my time on campuses (I am writing this very thing from my campus café), both as a student and as a professor,. However, my love of that world and the characters who inhabit them began when I was only a teen. It's only natural that I eventually wrote my own campus novel. Stargazer (Verve Books) is my fourth book, and takes place at a remote campus in Ontario cottage country in the 1990s called Rocky Barrens University. It delves deeply into art, friendship, fame, and ambition, with sprinklings of inspiration from all the campus novels I've read over the years. Here, a partial list of my favourites.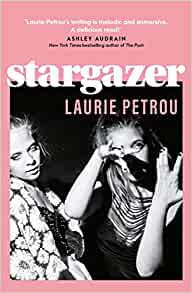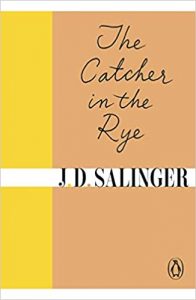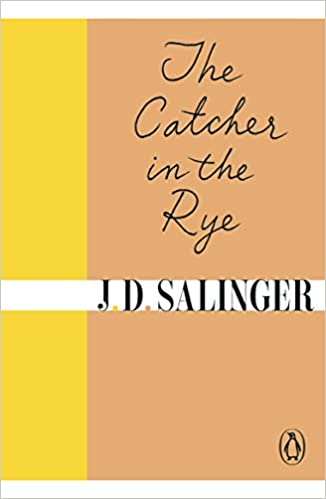 I am a Catcher in the Rye apologist. I know that the book is fraught and problematic, and it has become unpopular to give this book any time or space, but it remains one of a handful of books that, it is not hyperbolic to say, made me want to become a writer. My brother mailed me a stapled-together copy while he was away at university. I read it while working my part-time job at the mall, and it blew my mind. Here was a character, a voice, who was rebellious, subversive, and clever. While not strictly a post-secondary campus novel, the protagonist (does anyone not know his name?), Holden Caulfield, spends the early part of the book in his final days as a failed student at Pencey Prep School. JD Salinger drew a world wherein one can be so closely acquainted with another that you know their intimate hygienic eccentricities, and yet can also feel entirely alone. In essence, a portrait of the exquisite agony of youth.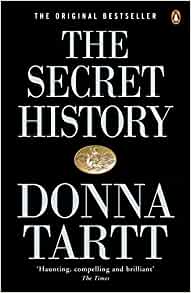 I read The Secret History, by Donna Tartt, while studying Latin and Classics in high school. My friend lent me a copy, and it had a rose and a gun on the cover, if memory serves, which was my first lesson in not judging a book by its cover. The Secret History remains a beloved book that I return to at least once a year. It is a masterpiece in writing.  aNot only is it a mystery, a delicate series of character portraits, an exploration of time and place but it is also a compelling page-turner . It is the kind of book that authors have been trying to write ever since. A commercial and literary dynamo, it is one of my desert island books, and always will be.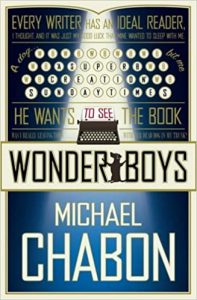 I fell in love with Wonder Boys in my undergrad, or shortly after. I loved it so much I wrote about it in my PhD dissertation. My copy has notes in the margins and large sections highlighted in the text. This isn't just because they served me in my arguments, but because the passages are so damned good. Michael Chabon turns out an aging writer/professor and a young prodigy who nearly jump off of the page. He examines their flaws, their tenderness, and their bond with one another. The book includes a party at the dean's house that has long stood out in my imagination as a perfect off-campus scene. A scene full of boozy writers and sensitive students, not to mention a near-blind dog, and a vintage gun.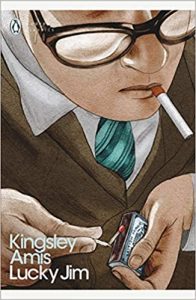 Sometimes I feel, as we all do, like an imposter. While Imposter Syndrome is rampant in academia, I feel it acutely. As a bit of a non-traditional black sheep who writes fiction in lieu of double-blind peer review articles, I have long felt like the visitor to a foreign land among my peers. But there is no imposter quite like Jim Dixon, of Kingsley Amis's Lucky Jim. His face-pulling and slapstick injuries he incurs on his quest for tenure have had me laughing out loud for decades of re-reading. Academia is rife with eccentric blowhards, let's be honest.  They quite literally are so numerous in Lucky Jim that they form a band. I am always hesitant to read a book that others have called hilarious, but I can call Lucky Jim nothing short of it, and recommend it without reservation.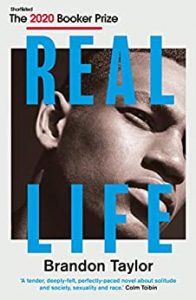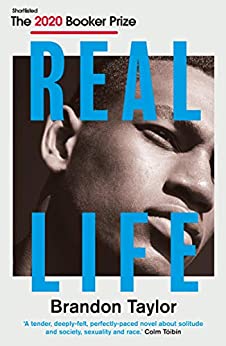 Brandon Taylor's debut novel, Real Life, is a beautifully-drawn campus novel that reaches deep into the heart of the protagonist and also the reader. It exposes so much: from the institutional and social to the microscopic.
We follow Wallace, a bio chem doctoral student, from lab to life, as he grapples with the challenges that are particular to our hero, a gay, black man from Alabama. He finds himself in a sea of Karens, who fail to even try and understand him, so wrapped are they in their own lives and dramas. There is a softness, a breezy, brushing beauty to Taylor's writing. Wallace's experiences are observed, almost scientifically and from a distance. However, they accumulate into a mass, a lonely heartache that stays with the reader long after the final page.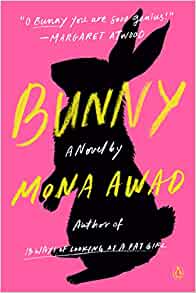 Bunny, by Mona Awad, is best approached blind, I think. It is the kind of book that prefers to catch you unawares. You need to read this and enjoy the line-by-line beauty of the work, the pitch-perfect world-building. Be prepared for the moment it clunks you on the head with a diabolical plot turn. You may very well find yourself putting the book down at the end and saying, 'What on Earth did I just read?'; and you will be better for it. Replete with manipulative friends, jealousy, and insufferable know-it-alls, Bunny has the familiar favourites of a campus novel with a completely unique spin.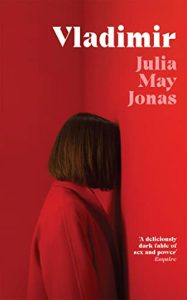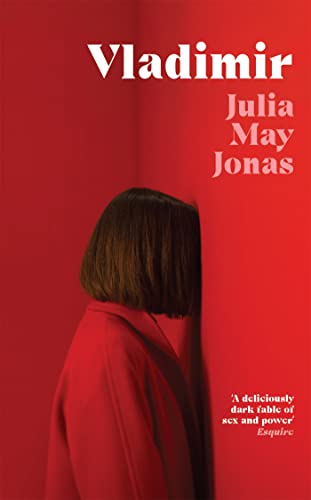 My last on this list is the latest campus novel I have read. It is Vladimir, and I absolutely savoured it. I'm certain that the writer who crafted it had spent a great deal of time in meetings, offices, and with students, to be intimately aware of the nuances of the relationships therein. Julia Jonas May  teaches at Skidmore College in New York state. She has brought to life a narrator, a 58 year-old nameless literature professor at a small college, whose inner thoughts and experiences are both unique and relatable. May's writing is confident and inspired. While this debut is the first of her books I've read, I am certain it will not be the last.
Wow thanks for a great list Laurie!
BookTrail Boarding Pass: Stargazer