Vladimir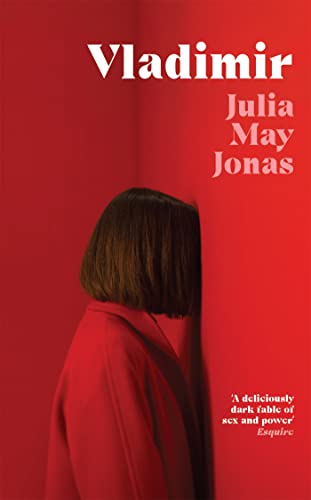 Why a Booktrail?
2000s: A beloved English professor facing a slew of accusations against her professor husband by former students
What you need to know before your trail
When I was a child, I loved old men, and I could tell that they also loved me.
And so we meet our deliciously incisive narrator: a popular English professor whose husband, a charismatic professor at the same small liberal arts college, is under investigation for his inappropriate relationships with his former students. The couple have long had a mutual understanding when it comes to their extramarital pursuits, but with these new allegations, life has become far less comfortable for them both. And when our narrator becomes increasingly infatuated with Vladimir, a celebrated, married young novelist who's just arrived on campus, their tinder-box world comes dangerously close to exploding.
Travel Guide
America and universities
The university in the novel is vague and fictional so the story could take place anywhere in the world, in any university.
"Should we only portray the world we wanted to see? Should we consider certain stories "damaging," and restrict them from a general audience, not trusting them to take in the story without internalizing the messaging? Hadn't we all agreed that morality in art was bad? But art did cause damage, and I was affected by films I had seen when I was young, and I was ashamed when I watched an old film and saw racist depictions I hadn't seen before, and I was glad to be ashamed. But did we all have to see ourselves in the presentations of types? Did I have to feel like every wife and mother was presenting an overarching narrative of Wife and Mother that reinforced or rejected my own experience?"
"My anger is not so much directed toward the accusations as it is toward the lack of self-regard these women have – the lack of their own confidence. I wish they could see themselves not as little leaves swirled around by the wind of a world that does not belong to them, but as powerful, sexual women interested in engaging in a little bit of danger, a little bit of taboo, a little bit of fun. With the general, highly objectionable move toward a populist insistence of morality in art, I find this post hoc prudery offensive, as a fellow female."
BookTrail Boarding Pass: Vladimir
Destination/Location: America/ USA Author: Julia May Jonas Departure: 2000s
Back to Results