SOUTHERN USA: Chatting over chicken with JM Gulvin, The Long Count
I've had some interesting food and drink for cuppa and a cake over the years. What started out as a simple cake and a cup of tea with an author has evolved into something resembling an episode of Ready Steady Cook. So when I went to visit JM Gulvin to chat about his Ranger character John Quarrie, I was hoping for some rugged fare. Well, I got that alright.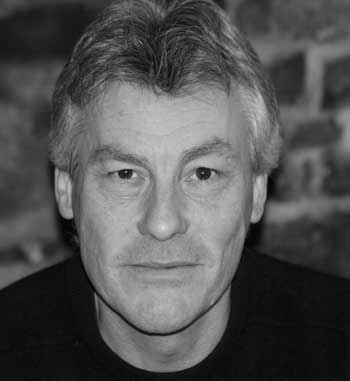 I'm sat in the  Honfleur bar of the Provincial Hotel on Chartres Street, New Orleans and JM Gulvin swaggers in, wearing a stetson and a checked shirt. "Hi! Great to meet you. You still wanting some true Southern fayre? I've ordered some  well beaten chicken fried steak and an ice cold bottle of Lone Star." I smile, worried that I didn't expect any chickens to get beaten up on my account, but hoping that the chicken at least got to drink some of that Lone Star before he died. We tuck in. Now this is good stuff let me tell you.
Hi, thank you so much for chatting with me today. What a treat this is! Got some finger lickin good questions for you. Ranger John Quarrie is a very unique character in fiction. Can you tell us more about him?
I began to think about the character in 2003. I was researching a novel in Idaho when I switched on the TV and came across a documentary about a police officer from Rock Springs, Wyoming called Ed Cantrell. He was a man born out of his time, old school, tough, honest and uncompromising. Master of the quick draw, he shot and killed a fellow police officer called Michael Rosa who was going to shoot Cantrell. Rosa's gun remained holstered and Cantrell was tried for murder. He was acquitted however, because it was proven that Rosa was going for his weapon. Cantrell just got to his faster and killed him in self-defence.
That story blew me away. It was the beginning of John Quarrie. I actually wrote a novel called THE DEFENDANT largely a fictionalization of that event, but I could not sell it. Undeterred, I knew I had found the kind of character I wanted to write, I just had to develop him.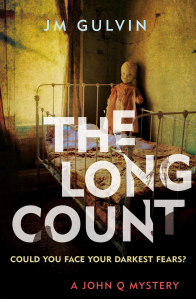 I decided to make him a Texas Ranger and move my setting back ten years or so to a time when the world was changing and an old school police force like the Rangers were attempting to change with it. That gave me the opportunity to have this old fashioned cop, who was tough, honest and uncompromising. He was working alone in the vast landscape that is Texas in a time when prevention was still much better than cure.
Booktrail Boarding Pass Information: The Long Count
Destination: Alabama, Louisiana, Oklahoma, Texas   Departure Time: 1960s

I didn't want any modern technology. No cell phones or satellite tracking. I wanted one man, one car; but none of the "lone wolf" clichés. I gave him a son, a best friend he'd served with in Korea and an extended "family" of friends all living on the same ranch in the Texas panhandle.
I already had a basis in reality through Cantrell, but in a more overt fashion I used Frank Hamer. Captain Hamer was one of the most famous Texas Rangers of the 20th century, brought out of retirement to go after Clyde Barrow and Bonnie Parker when their robberies started to involve murder. Hamer epitomized the "One riot, one Ranger" epithet that's been applied to a group of men who, by the admission of most historians, really were "a breed apart" from the rest of us.
When WWII broke out Frank Hamer wrote to King George in London and offered a personal bodyguard of retired Rangers in case Germany managed to invade. He meant it, every word. I knew all about him before I created Quarrie so for that extra dusting of reality I made Hamer Quarrie's godfather.
You really evoke the whole ambience and feel of Southwestern USA. What it is about this part of the world that appeals to the writer inside you?
That's a good question. I think the truth is I feel like a man not only out of his time, but equally out of place. I should've been born in the States and the first time I went in 1990 I drove 5000 miles and fell in love with all points west. It wasn't just Texas, but Colorado, Nevada and Utah, then South Dakota, Montana and Idaho. The thing that appeals to me is the marrying of an ancient landscape and history with a gradual sort of modernizing if that makes any sense. When I set out writing John Q I wanted to expand upon that juxtaposition. By setting the books in the late 1960's I'm closer to the period when old world values and attitudes were beginning to evolve into what we recognise as normal today.
What kind of research did you do on the setting and building up a picture of the five senses?
Research is very important but so is one's imagination. I make road trips in Texas and the surrounding states as often as I can, but I stay away from the main roads and stick to the back roads and "blue highways". This keeps me away from the cities and larger towns which bear no resemblance to the Texas I write about. For example Dallas goes on for mile after mile whereas in John Quarrie's time there were only half dozen skyscrapers and the most recognizable landmark was the Pegasus sign of the Mobil oil company.
Your novel is the first of a series. Can you tell us about your future work?
The second book in the series is already delivered and being prepared for publication next year. It is called THE CONTRACT and takes Quarrie out of Texas to New Orleans after a body is found in a Wichita Falls hotel. Now, that's why I invited you here today – to the Honfleur bar of the Provincial Hotel on Chartres Street, you can smell the Mississippi River, listen to the sounds of the street and the music and when the fog rolls, the mournful cry of a tugboat's horn will set the hairs standing on the back of your neck. (I shiver at this point for the man is correct)
I'm working on the third book right now. That'll come out in 2018 and Quarrie is back in Texas in another atmospheric small town. The story is more in keeping with the first book than the second and it's called RED DEVIL DRIVE
The Long Hour has been compared to Shutter Island and True Detective. Did you have either of these in mind when you wrote the novel?
Actually I didn't. I watched True Detective and I've seen Shutter Island and the comparisons are flattering but I wasn't unduly influenced, no. My books are set in a different time altogether and although THE LONG COUNT features mental illness as a topic it's nothing like Shutter Island at all.
You have mental illness and racism as strong themes in this book. Why did you want to highlight these issues and what kind of research did you do?
I didn't have any specific reason for highlighting either of the issues. I wrote various versions of the manuscript before settling on what became THE LONG COUNT. As far as research goes, I spent time in County Kerry, Ireland a couple of years back and spent many days picking the brains of one of Ireland's foremost psychiatrists, a man called Louis O'Carroll. As far as the racism goes, it was part of the social structure in Texas at the time and it's important to reflect this in order to create the sense of time and place.
Do you write on a desk, straight on to computer?
My writing space is a small glass desk in an upstairs room in my house. I write using an ancient laptop that really needs replacing but as the saying goes "if it ain't broke don't fix it". The view is spectacular, the River Usk and the Llangatock escarpment in the Brecon Beacons National Park. That said, as soon as I turn to the keys I'm in Texas with John Quarrie.
With many thanks to JM Gulvin for chatting over chicken today!
Booktrail Boarding Pass Information:
Twitter:  @jmgulvin