Travel to Port Silver Australia with Chris Hammer
Travel to Port Silver Australia with Chris Hammer
There's an interesting visit back to the land where reporter Martin Scardsen is from. Fictional Port Silver, Australia. He first appeared inthe novel Scrublands and is back again, but here's he's on home turf. It's more complicated though as homecomings often are….Over to Chris Hammer to tell us more about his second novel and to invite us to a very poignant dinner party!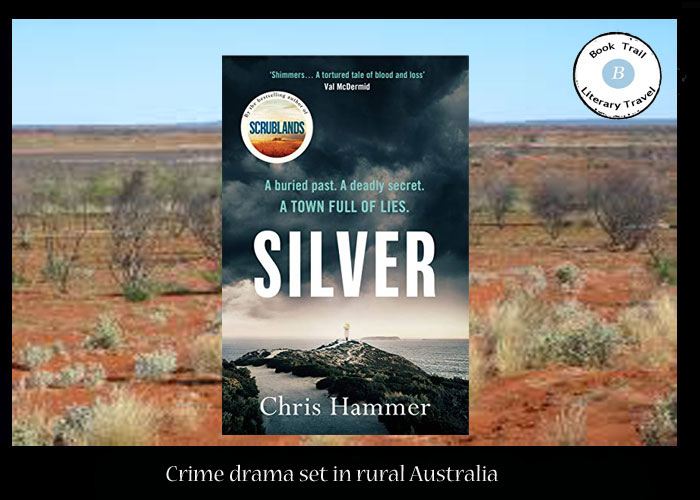 Martin Scardsen is back! Tell us more about him.
Martin is indeed back, but with a difference.
In my first book, Scrublands, reporter Martin was a total outsider. He'd never been to the town where the book is set (Riversend), he was unattached, and he had one purpose – to write a newspaper feature.
In Silver, it's more complicated. Martin is returning to his old home town, Port Silver, so this time  he's not an outsider – he still has relatives in the town and other people that remember him. He's also attached – the woman he met in Riversend, Mandalay 'Mandy' Blonde, has moved to Port Silver. Worse, she stands accused of murdering his one-time best friend. Now Martin has conflicting motivations – he wants to clear Mandy of murder, but he also knows there is a great newspaper story here!
So yes, Silver is a crime story (and there is plenty of crime!), but it's also an emotional journey for Martin as he comes to terms with the events that traumatised him as a child.
Tell us about the locations in the novel – where is Port Silver based on?
Port Silver is not based on a real town – rather it is an amalgamation of many. It's located somewhere on the north coast of New South Wales. Recently I drove up this coast, from Newcastle to Brisbane, promoting the book. And everywhere I stopped people claimed I'd based Port Silver on their town!!
There are also elements borrowed from towns south of Sydney as well, but for Australian readers, it's more credible the next big tourist boom town be on the north coast – the next Byron Bay or Noosa.
Where do you recommend readers go if they visit to where the book is set?
Spend a week driving tour north from Newcastle to Brisbane – there are dozens and dozens of beautiful coastal towns and unspoilt beaches. By the time you get up near Byron Bay, you can swim in the sea all year round.
How did you research the locations?
I did spend some time up in that part of the world at the end of 2018 and again last year as I was writing and polishing the books – places like Port Macquarie, Yamba, Angourie, Byron Bay and Cabarita beach. But there are also elements from South of Sydney – particularly Broulee, Moruya and Bermagui. And decades of memories.
What kind of research did you in the book in general?
Not a great deal – the plot and events come from the imagination and are not based on real life events. The main research was the travel – that and the best research of all: day dreaming!
Where do you write?
Anywhere. I think it's a legacy from being a roving correspondent for many years. I write on trains, on planes, in airports, in cafés, in hotel rooms. And at home of course, either in the study I share with my wife, on the dining room table or out on the deck. To be honest, I think I'm happiest writing on a long distance train – I think the sense of motion lends impetus!
Where is a favourite reading spot?
That's easy. Summer: on the beach. Winter: in front of a fire. I also read quite a bit in bed and travelling.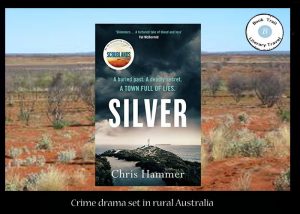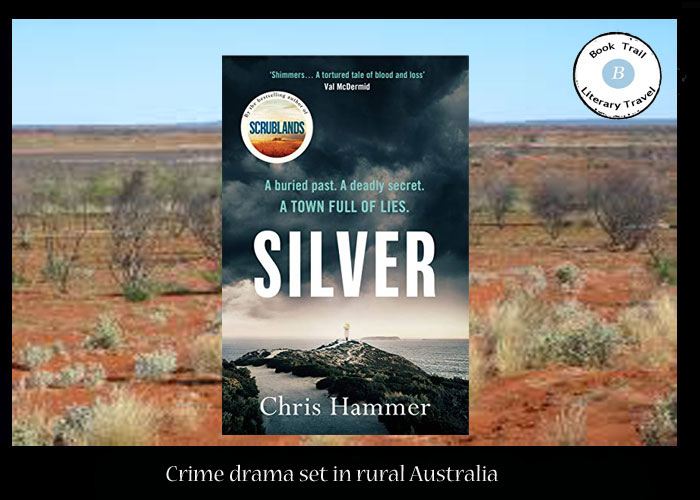 Favourite place in Australia and why?
This is very difficult – I like so many places, including new ones. I do like an isolated beach (not the famous city beaches) – my family has a holiday house in a place called Broulee. I love the alps in winter – every year, I spend a bit of time in a ski village called Guthega. And I love the bush.
Dinner party invite – five guests plus you attend a dinner party. Who would you invite and why? Food to serve?
In my imagination, in the dinner party of the mind,  I would invite five of those friends I've lost along the way, those dear people I know I will never meet again. The food wouldn't matter – maybe something  simple, something Mediterranean, char-grilled, but with the best of wine. That would be something.
Thank you so much Chris. A pleasure to have you on The BookTrail
BookTrail Boarding Pass: Silver
Twitter: @hammernow