Travel to North Berwick with Naomi Kelsey and the witchtrials
The Burnings  – North Berwick Witchtrials
Read on for a very interesting booktrail by Naomi Kelsey!
Imagine a sixteenth-century historical location.
You probably pictured London – the splendour of Hampton Court, the imposing Tower of London, or Westminster Abbey, where the Tudor monarchs' elaborate tombs reside. But north of the border, for courtiers and commoners alike, the country was less about ostentatious shows of power.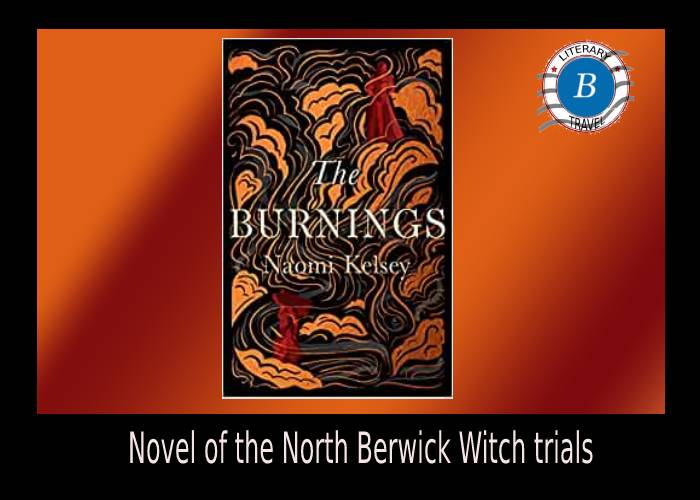 Sixteenth-century Scotland was a tumultuous place – irresistible for a novelist. Four Stuart monarchs ruled the country: James IV was slain at Flodden, along with thousands of nobles; James V died of dysentery following the battle of Solway Moss, six days after his daughter, Mary, Queen of Scots, was born. Her reign saw a regency fraught with the turmoil of the Scottish Reformation, civil war, assassination attempts, and ultimately ended with her forced abdication and imprisonment in England.
North Berwick
As for her son, James VI's reign was no less dramatic. Crowned king at only a year old, his first three regents were all murdered; he executed the fourth himself. But this violence was eclipsed by the witch hunts he presided over.
Firth of Forth
My inspiration for The Burnings began in the storm-lashed Firth of Forth. Between Fife and Lothian the North Sea becomes a fjord vital to Scottish trade. Several islands lie in the firth itself, and high atop the Isle of Inchkeith was where the coven at the heart of my novel allegedly cast their first spell.
The original church where the witchtrials were held
The witchtrials
"Witchcraft was a capital offence in Scotland between 1563 and 1736. Some sources suggest as many as 6000 people were accused of witchcraft in this period."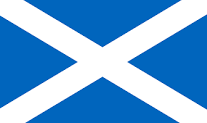 No one lives on Inchkeith today; seal colonies, kittiwakes and fulmars are its only inhabitants. Yet its history is fascinating. In a bizarre language experiment in 1493, a mute woman was abandoned with two infant children to see whether they learned to speak the so-called language of angels. A few years later, the Grandgore Act commanded all syphilis sufferers to sail from Edinburgh to Inchkeith, there, presumably, to die. And in 1589, this bleak island was the site of a shipwreck.
According to the accused witches' trial documents, they unleashed a storm on a ship sailing from Burntisland to Leith, carrying Lady Janet Kennedy, an intended lady-in-waiting for James VI's prospective bride, Princess Anna of Denmark. The Margaret was wrecked on the rocks: the first casualty in one of Scotland's most brutal periods of history.
Berwick Law
The coven's next targets were royal. Twenty-two miles east of Inchkeith lies the volcanic hill of Berwick Law. Today a replica whale jawbone marks the top; in 1589, there would have been only gorse and rocks. From here, the coven allegedly sent storms across the North Sea towards Denmark, forcing back the fleet carrying Princess Anna. And when James, in a rather uncharacteristic act of romantic bravery, sailed to Denmark to bring his bride home, the ships were beset by storms again. No wonder rumours flew about their marriage being doomed – or cursed.
Edinburgh Castle
Beginning in Haddington, the North Berwick witch trials soon reached the heart of the Scottish court in Edinburgh. Today, the John Muir Way traces a beautiful stretch of coastline, passing sandy beaches, fishing harbours, nature reserves and the historic towns of Musselburgh and Prestonpans. Geillis Duncan and Agnes Sampson would have ridden along this route to market in Leith. But in 1590, it became a one-way journey for a group of terrified women and men.
The Tollbooth
A tavern now occupies the site where the accused witches were imprisoned. One stone from the old Tollbooth remains; it's tradition to spit on it, in contempt for the prisoners' treatment. Here, they were tortured through sleep deprivation and barbaric devices such as thumbscrews and the brutal witch's bridle, before facing trial – sometimes interrogated by the vengeful king himself.
Those condemned were executed on Castle Hill.
Witches Well, Edinburgh
In an act of apparent mercy, they were strangled before being burned to death. Except one victim:  Euphame MacCalzean was burned alive. The death toll from 1563 until 1736 is estimated at between 3000-4000; the Witches of Scotland campaign continues to seek a national memorial for all those accused of witchcraft. For now, you can see the Witches Well, installed on the Esplanade in 1894 – on the corner of the Tartan Weaving Mill, it's easily missed. But if you do spy it, this cast-iron fountain, embossed with coiled snakes and healing hands, is a poignant spot to pause and remember the atrocities carried out against women like Geillis, Agnes and Euphame.
The BookTrail Boarding Pass: The Burnings
Twitter: @naomikelsey