Travel to Hotel Flanagans in London with Åsa Hellberg
Travel to Hotel Flanagans with Åsa Hellberg
Travel to Hotel Flanagans in London with Åsa Hellberg – A real treat in store today as the lovely Åsa Hellberg, author of Welcome to Flanagans is on The BookTrail today! I read her book in Swedish and loved it and she's invited me to Flanagans  hotel! I'm currently on my best behaviour as I've had to dress up posh, not with high heels though as I will fall FLAT on my face. Åsa is dressed like a Swedish movie star – glamorous and effortless. We enter Flanagans hotel…..a waiter comes and seats us for high tea….and our chat about the book begins.
As in the novel, we chat in Swedish and then I translate….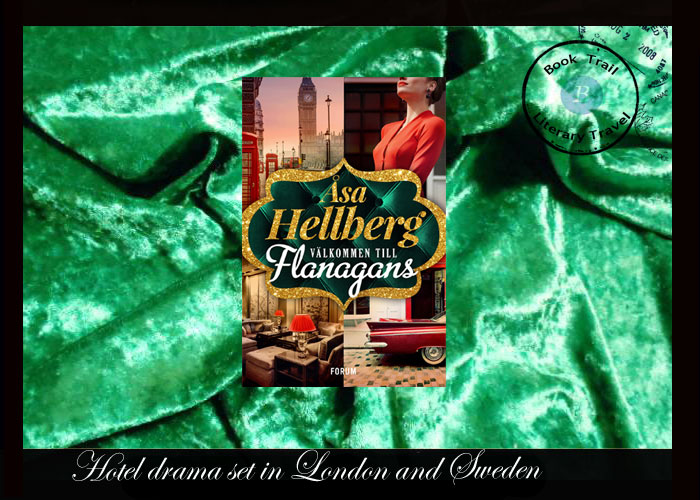 Can you tell me about Flanagans. Why did you set your novel in a posh hotel in London?
Flanagans in London is a nice contrast with the simplicity and peace of Fjällbacka where Linda comes from. At the hotel, you can meet so many different people from different countries and walks of life.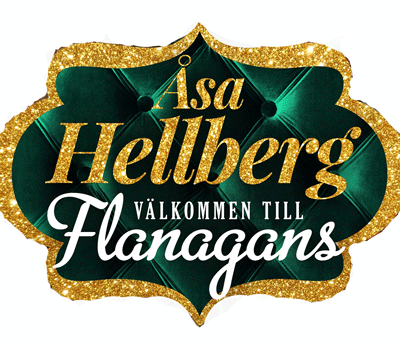 The hotel has three separate Swedish owners over the years, doesn't it?
In the first book, most of the action takes place in the 1960s. We meet Linda, who is a very young, innocent girl who inherits Flanagan's from her father. She has grown up with her grandmother in Fjällbacka and is not at all happy about having been left the hotel. Far from it!. But she wants to fulfill her father's dream that she will take over his hotel.
However, she struggles hard to win the respect of her employees while fighting her cousins who want the hotel for themselves. The 50's was a time when it was unusual for female hotel owners and many had a hard time believing that Linda would manage it herself as she wasn't married.
In book 2 -(1985) Elinor and Emma work in the kitchen and  it is these two who run the hotel. They each have daughters – Frankie and Billie, and if the first book looked at more on the serious, external conflict with her cousins, then this book is more focused on the mother-daughter relationships. It's complicated to say the least.
In book 3 (2005) –  Frankie runs the hotel.and she is a single mother.  Daughter Billie is also a co-owner, but is currently in the United States working as an actress. I don't know what the main conflict is there yet, but I will April when I start writing it!
Which hotels did you visit as research?
Claridges, The Ritz and the Savoy
Tell us about the characters we meet in Flanagans. They have secrets!
We meet characters  from both upstairs and downstairs. Upstairs, we have Linda and her best friend is Lady Mary who is a big help when Linda comes to London. We also meet the unpleasant, haughty, cousins ​​Laurence and Sebastian and their mother Laura. Robert is someone who will mean a lot to Linda.
Downstairs we meet Elinor and Emma. They are friends who are both young and poor but they support each other no matter what life throws at them.
Receptionist Alexander immediately falls in love with Emma when he meets her and in book two he plays a bigger role. Another thing in book two is that Elinor is married to Sebastian, Linda's cousin. That's an interesting and not- exactly straightforward relationship!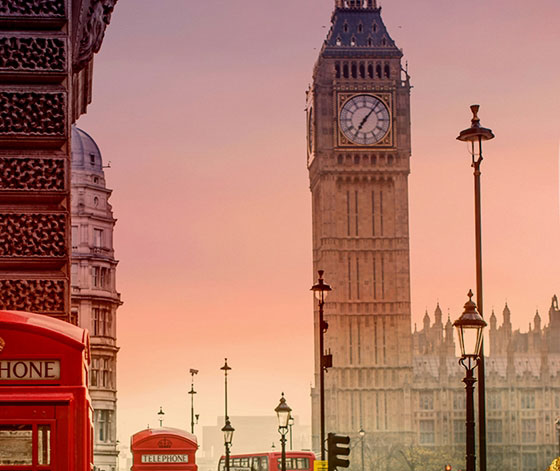 What kind of hotel guest are you?
Well, I'm NOT tidy and I do love room service. I love the bathroom minis, breakfast, coffee and the biscuits. I talk to everyone and am incredibly curious about everything around me.
Which parts of London did you visit to research the book?
The centre of the city as that's where Claridges is located. The lobby and stairs in Flanagans are very similar to Claridge's lobby and stairs!
What about Fjallbacka? You have a family link there don't you?
I grew up in Fjällbacka with my grandmother and grandfather in a big house 300 meters from the sea. My mum, brother and his family live two miles away.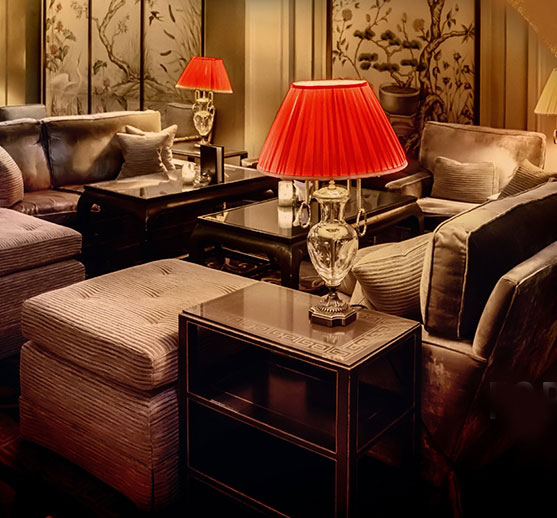 If you could invite three authors to a dinner at Flanagans who would you invite and why?
Barbara Taylor-Bradford as I read so many of her books when I was younger. Jojo Moyes because she is the best right now. Jane Austen because she was the best then.
Finally – for your UK launch when your book is translated into English – what kind of Swedish food would you bring to the launch party ?
Seafood from Fjällbacka.
Insta:asahellberg/