Rosanna Ley takes us to Cuba
Having read what is ultimately going to be one of my best reads of 2016 if not THE best read of 2016, I am super excited to meet Rosanna Ley today.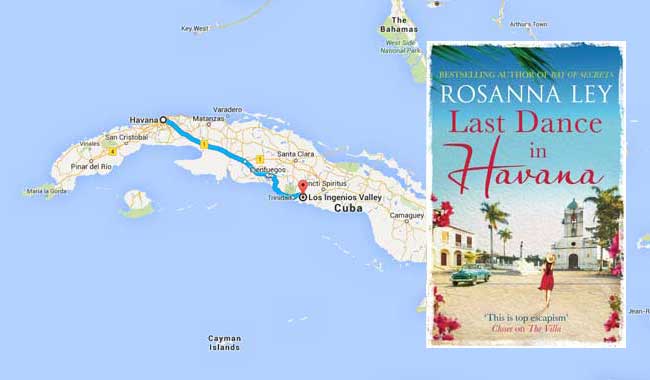 BOOKTRAIL LAST DANCE IN HAVANA HERE : We're meeting in a Cuban Style bar in Bristol and I've already ordered the rum. If she doesn't make an entrance rumba style, I am going to be most upset. There are black curtains separating the main bar from the backroom where I am sitting, the rum already going to my head and I've only had  a sip. But just then the curtains part and Rosanna Ley,  comes sashaying in, skirt floating around her, her mary janes beating out the rhythm of the rumba on the old worn floors. Ah Susanna! she cries (my Spanish name) Como estas?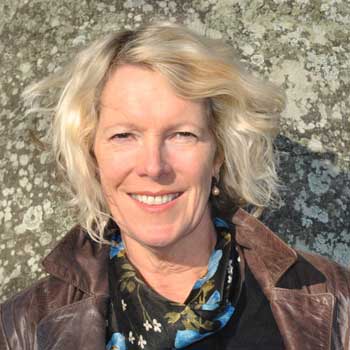 Never say Rosanna Ley never fully immerses herself into the worlds she creates on the pages. We order more rum and Rosanna orders some Cuban black beans and rice (Moros y Cristianos) so we tuck in as I fire away )I'm not sure if Rosanna is still dancing or if this rum is stronger than I thought)
You have set your novel in both England and Cuba. Why Cuba and why did it fascinate you?
I chose Cuba for many reasons. I wanted to write about dance – not just as a form of creative expression, but something that meant more. I discovered that the rumba was danced in Cuba by freed blacks as well as those who were still slaves on sugar plantations, and this slotted in with one of my themes for the novel – the idea of power and control. Cuba appealed to me in so many ways – its turbulent history, the iconic power of Che Guevara and Castro and the lasting political and lifestyle effects of the Cuban Revolution. I did find it fascinating. Then there are the white sands and turquoise seas, the Classic American cars, the crumbling baroque villas… And yes, I wanted to go there!!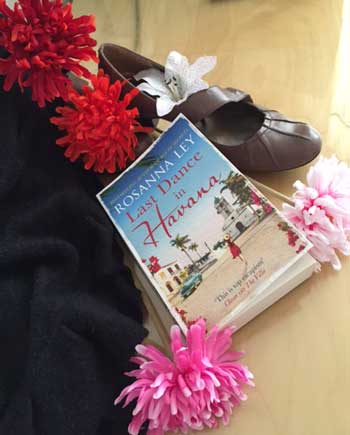 Havana is famous for its music and of course the rum and cigars. The culture is rich and vibrant. What kind of research did you do in order to recreate the sights, sounds smell and tastes of the setting and period?
I did lots of research to get an initial overview and I read other people's stories of their lives there. Once I was in Cuba I tried to get around to experiencing all those things you mention! For example, I watched and listened to the music and the dancing, I rode on horseback in the tobacco fields of Vinales and even had a toke on the biggest cigar I've ever seen. We drank cocktails in Hemingway's favourite haunts in Havana, rode in a classic American Chevy, and we visited an old slave plantation in Valle de los Ingenios near Trinidad which has a particularly haunting atmosphere of stillness and past pain. All my impressions went into my head and my notebook and my husband took A LOT of photos. Some of my 'Cuba scenes' such as the one on the island of Cayo Levisa were actually written while I was there. On the beach in a notebook. Nice.
What piece of research into the Cuban setting surprised you the most?
I was most surprised by the landscape in Vinales; the mogotes (limestone hills) were so unusual, the earth was so red. You can still see cigar-chewing guajiros driving oxen and plough through the tobacco fields. I've never seen a landscape like this one and so I had to put it in the book.
You've set your novels in some very exotic and exciting locations. Do you like getting under the skin of a place we all think we know but have never been to?
I do like getting under the skin of anywhere I'm writing about. It takes time and patience and sometimes you need a bit of luck too. I do a lot of research – reading, watching films and documentaries, whatever I can lay my hands on. I like to find out the history of a place and if possible read first- hand accounts from those who have lived there. In Cuba I also tried to talk to a lot of people to get their take on the political situation, how they feel about the US, about Castro and Guevara, and how they feel about their lifestyles and the strange enigma that is Cuba.
You evoke the sensual heat of Cuban dancing. What do you think is the most magical feeling  about this kind of dancing?
Thank you! I write about the rumba in the book. This is an incredible dance because it was danced by freed blacks and black slaves on sugar plantations in Cuba, who used it to express their feelings about their lives, about each other, about their longing for freedom and as an instrument of passion. It has a wonderful rhythm and sensuality and is a dance of the people in the sense that anyone would play it using any 'instruments' that came to hand. This deeper meaning is what gives the dance its magical power, I feel.
Castro is a very iconic figure and has been for some time. Was it hard to separate fact from fiction so you could write about him in your novel?
I researched Castro's regime and how he put it into place, and explored the ways in which it has since affected the Cuban people. The reality has been that although they have a high standard of education available to them, most people would choose to work in the tourist industry (even if well qualified as a veterinary surgeon for example) which gives them the opportunity of earning 'real' money. The country is so divided. I used Luis as a counterpoint to Duardo's traditionalism to express a different view of Castro. Yes, Fidel was an iconic figure, but not all Cubans love him! I used fact to create what is, as you say, a fiction. What was hard was to make that fiction an authentic one.
Could you take us on a tour of Cuba and tell us which sites you think a visitor to your book would like to read about and maybe how you researched the history of Castro's army etc and what it was like to fight.
Big Question! I would start off with Havana. A visitor there might like to read about the history of the place and how it was in the 30s and 40s when the city was a playground for rich Americans with its glitzy baroque villas, clubs and hotels. In contrast was the poverty of Cuban people such as Rosalyn's family who were forced to live in overcrowded slums and often to turn to prostitution to survive. Going back further into history is the Valle do los Ingenios near Trinidad where Africans were first brought to work on sugar plantations, and Trinidad itself – now a UNESCO World Heritage site, its pastel colonial perfection preserved for all to see. Santa Clara is obviously important within the context of the Cuban Revolution and there is much information about Che Guevara and his life and battles at this site. Vinales is an important part of rural Cuba (see above) and finally Cayo Levisa shows the kind of tropical paradise that can be experienced by visitors to Cuba now.
I researched the history of Castro's army using the autobiographical Reminiscences of the Cuban Revolutionary War by Ernesto 'Che' Guevara. He went into a lot of detail! From this and other information about the various battles I found in books and on the Internet, I tried to imagine how it might have been for someone like Duardo to fight in the Revolution.
What you like to do when not writing?
I love the sea and cliff walking. Fortunately for me, I live right by the West Dorset coastal path so I'm lucky enough to be able to do this every day if I want to! Walking is useful for thinking about plots and characters and I also have a 'dreaming and planning bench' on the cliff where I sit with my notebook sometimes. I like swimming too and reading of course – it's important to keep up to date with what's being published and I love escaping into another world in a really good book.
Are you a rum drinker, a rumba dancer or a cigar smoker?
None of those really! I do love dancing and I have danced the rumba – it's a brilliant dance, really rhythmic and sensual. Let's say for the purposes of research I have tried all three!
Where are you travelling next to in your novels?
I am writing about a little theatre in Sardinia – we went there last September for a few weeks; it's a stunningly beautiful island. And my next research trip will be to Belle Ile just off Brittany. I must have a thing about islands…
With many many thanks to the wonderful Rosanna Ley! xxx Come On! Let's rumba our way out of this bar...
Booktrail Boarding Pass Information: Rosanna Ley
Twitter: @RosannaLey       Facebook: /RosannaLeyNovels       Web: rosannaley.co.uk