Eating Galaxy and chatting Quick Reads with SOPHIE HANNAH
Today is a very big day in the book world. Galaxy Quick Reads is there to share the joy of reading with those who might find it stressful, difficult, books too long and challenging or for those who simply feel they don't have the time or the confidence to read. Quick Reads are titles either written especially or adapted to fit a short novel format and give new readers a chance to see what all the fuss about the joy of reading is. They're also like a literary snack – sometimes you just need a bite or two of a good juice novel and don't wish to indulge in a literary feast. These books are also for you.
In fact they're for everyone who is hungry for a good story.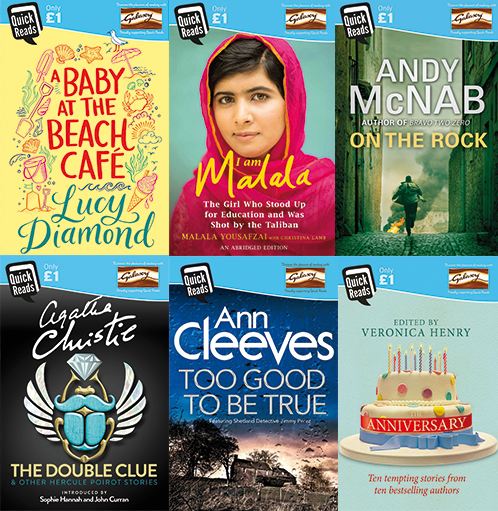 Speaking of which we're hungry to talk to Sophie Hannah – crime and psychological thriller writer extraordinaire – she has tempted us to this rather nice hotel to sit in the posh bar with a Quick Reads cocktail and a bar of Galaxy chocolate.
Can you tell us a bit about your part in GalaxyQuickreads? You wrote a short novel for 2015. Why is Quick Reads important to you?
I think it's very important to show people that books don't have to be stressful and difficult. Quick Reads are short, gripping, and the perfect demonstration that stories are about fun and pleasure and leisure and all the good things!  A short, straightforward, compelling narrative is irresistible.  I support all initiatives that celebrate the joy of reading books.
You famously wrote a novel The Monogram Murders which was the new Hercule Poirot novel. What is it about Agatha Christie that you admire so much?
I have been obsessed with Agatha Christie since I was a kid. She was a master plotter but also so much more – her writing is still crisp, elegant, and readable with a stunning grasp on psychology. Every little detail matters with her: no words are wasted. Unlike some other crime writers she doesn't give us everything at once, though. Her characters look simple but there are hidden layers to them and we have to work, as readers, to uncover those secrets and solve the mysteries.
 The locked room mystery is a challenge for a writer. Why was a hotel so intriguing?
All my books are locked room mysteries because the character's minds are locked rooms that we have to find a way into. I love hotels! They are fascinating: clean domestic environments to feel in home at but only for a short amount of time (if you survive the stay!) and surrounded by strangers you wouldn't meet otherwise. There's a tension there that makes a luxury hotel a great setting for a crime novel.
(I slightly get worried that I'm going to be her next literary victim as I sit and look around the bar)
 Do you have a favourite Agatha Christie novel and a location?
I love Appointment with Death which is set in Petra. I love it because it's almost unbelievably unputdownable. It's a complex, gripping plot that is woven around superb psychology. The murder victim, Mrs Boynton, terrorizes her family wherever they go with nothing but her mind. I couldn't stop reading.
 Your novels are plot and character driven but has a setting or location ever inspired you to write around it
You're right, my favourite part of a crime story is the puzzle and I try to make it so you have to work out what's going on in everyone's head before you can solve whodunit. I like using familiar domestic settings where something's not quite right to build up these seemingly normal, understandable characters who have all these tensions and mysteries inside them. When I was researching The Monogram Murders I stayed in Agatha Christie's holiday home, Greenway, next to the River Dart. One day I was cooking in the kitchen and just looked out the window and saw another house. I thought, what if I had some binoculars and looked out and saw another face staring back at me…? That's how I started A Game for All the Family.
 What would Hercule Poirot and Agatha Christie discuss at a dinner party?
Ooh, that's a good question. I can imagine Poirot fussing over the napkins a quarter of an inch out of place and Agatha sitting quietly, listening, wondering how this could link to a murder plot! They'd both watch the other guests and discuss their habits and mannerisms, while sizing each other up in secret.
Which of your own characters would be a good Christie baddie and why?
My characters are all mine! I think that any Agatha Christie baddie is a good Christie baddie and mine are good Sophie Hannah baddies!
What are you writing now?
My new Zailer and Waterhouse thriller, The Narrow Bed, is out this month! I'm currently working on the next Hercule Poirot mystery, Closed Casket, which will be published in September.
Thanks Sophie! What a lovely setting to talk about your books and your Quick Reads title. Hotels are indeed a great location for a crime novel – we've arranged a few by this setting on the website. Still slightly nervous that Sophie is now brandishing a wicked glint in her eye and is looking suspiciously at a man at the bar with silver cufflinks and an umbrella. Think she's got a new plot in mind…so I'm off.
Booktrail Boarding Pass Information:
Twitter: @sophiehannahCB1
Facebook: sophiehannahauthor
Web:  sophiehannah.com