Travel to Death Awaits in Durham with Helen Cox
Death Awaits Durham of Helen Cox
Helen Cox is an author who likes to create cosy crimes in cities in an around Yorkshire and the North East. One, Death awaits in Durham, is set both in Durham and York so on a recent trip to Durham, I took this book with me to explore the city further.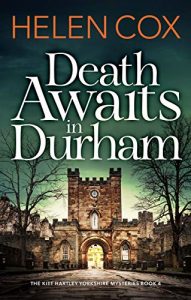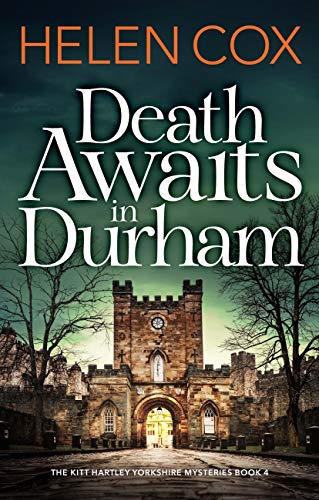 Plot
When librarian and budding private investigator Kitt Hartley visits her ex-assistant Grace Edwards in Durham, she soon learns of an unsolved murder.
A year ago Jodie Perkins, a Mechanics student, disappeared after her student-radio broadcast was cut short with a deafening scream. The police suspect Jodie was murdered although her body was never found.
Keen to be on the front line of one of Kitt's investigations, Grace convinces Kit to use her recent private investigator training to solve the mystery. Can Kitt and Grace uncover the truth?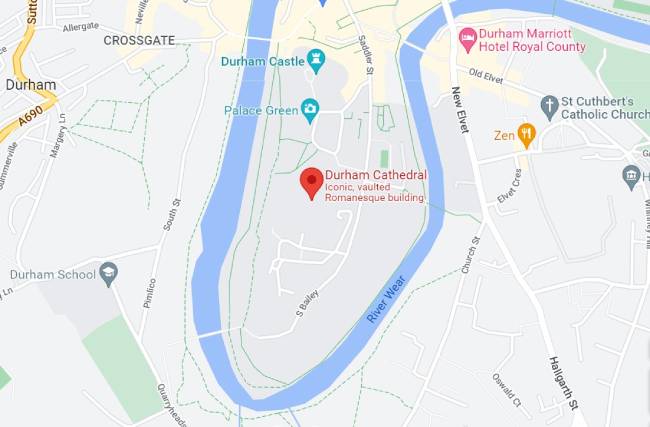 Durham
Life centres around the university and the library which is a nice place to be. An old city, with plenty of history and more.
This chair for example found down by the river looks as if it should be a many a crime novel. Just look a the faces!
A city which feels lonely, as anywhere would, if you are away from home:
"Life in Durham had felt more isolated than expected. She felt isolated from her friends in York and Leeds…."
" The fact that Durham was essentially its own little peninsula cut off by the River Wear didn't help with the sense of separation."
The setting is the school Grace is enrolled in, the Venerable Bede Vocational Academy in Durham, England. This pays homage to the very academic setting of the book and the city of Durham itself as it is known for being a seat of study for many university students.
The academic and cosy nature of the setting was lovely to visit despite the murder. Thd charming locations such as, a brick walled "snickelway" type of land named, "Moatside." was good to read about as it gave the novel a real local flavour.
Durham is a lovely place to visit and if you take this cosy crime read with you, you really get a sense of the place and how it lends itself well to the book's plot and mystery. There's an old age charm to Durham with its cobbled streets and narrow alleyways.
York
There is mention of York and a nice sounding hotel – the Ryedale hotel. The iconic street of Walmgate also gets a nice mention.
Enjoy your Durham jaunt. And remember Waterstones Durham lies at the heart of the book's setting so you should go there to buy this or any of Helen's books as there's a whole table of them and many of them are signed.
Web: helencoxbooks.com