Books set in Wales – Gwyl Crime Cymru
Today a special day for Travel and book fans as next week sees the start of ….Gŵyl CRIME CYMRU Festival – Wales' first international crime literature festival.
Gŵyl CRIME CYMRU Festival will commence with a virtual event in April 2021 to be followed by the physical festival in April 2022. Thereafter, the festivals – real and virtual – will run biennially.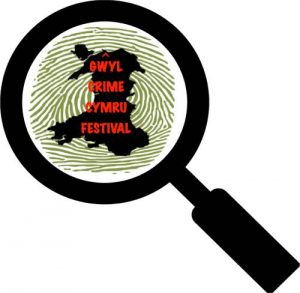 EVENT 1. MONDAY 26TH APRIL, 6PM – HOW DO YOU LIKE YOUR CRIME?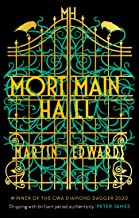 Martin Edwards is the latest recipient of the CWA Diamond Dagger, the highest honour in UK crime writing. His latest book is Mortmain Hall and it's a gothic fest of brilliance from start to finish. Even the cover shines and shimmers in moonlight! The book opens with a dead man walking riding a train to a graveyard…..
This is the second in the  Rachel Savernake  series. She's an investigator with unusual methods at a time when woman didn't work, least of all as investigators! She looks into recent cases of justice and finds that there are similarities and anomalies between them. So, she decides to investigate and invites all the accused to the infamous Mortmain Hall…..
The London scenes are unsettling but wait until you head to Yorkshire and Mortmain Hall itself!
EVENT 1. MONDAY 26TH APRIL, 6PM – HOW DO YOU LIKE YOUR CRIME?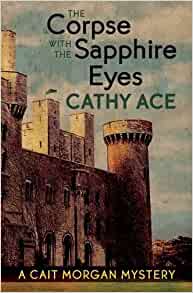 Cathy Ace is the moderator of this panel but don't forget to seek out her novel set in a castle in the middle of the Welsh countryside!
It's Cait and Bud's wedding weekend and for the first time she feels like a bride—or at least, she's supposed to. But then the rain won't quit, the supposedly romantic Welsh castle feels creepy, and there's a dead body on the stairs.
What first appears to have been the untimely, unfortunate, and accidental death of their wedding choirmaster quickly reveals itself to have been a murder. There are more secrets and strange happenings to come….
EVENT 2. MONDAY 26TH APRIL, 8PM -THE PEMBROKESHIRE MURDERS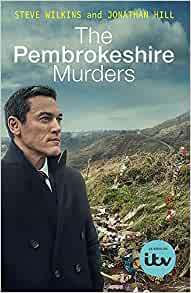 Based on a true life case, this is set to be a great event. Join Andrea Byrne from ITV for the inside track on the story behind the arrest of Wales' most famous serial killers.
John Cooper was found guilty and arrested for many crimes. In 1985 brother and sister Richard and Helen Thomas were murdered and in1989, there was another double murder of Peter and Gwenda Dixon. He was later found guilty of many more.
EVENT 4. TUESDAY 27TH APRIL, 8PM -IT'S PERSONAL: WHEN CHARACTER BECOMES PLOT 
Next is a book from Crime Cymru founder and Co-chair, Alis Hawkins, who will be in conversation with Emma Kavanagh, Mari Hannah and Alison Layland.
She was short-listed for the CWA Historical Dagger in 2020, and is a Crime Cymru founder-member!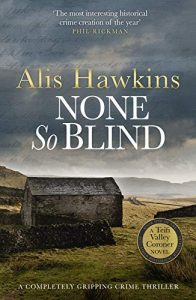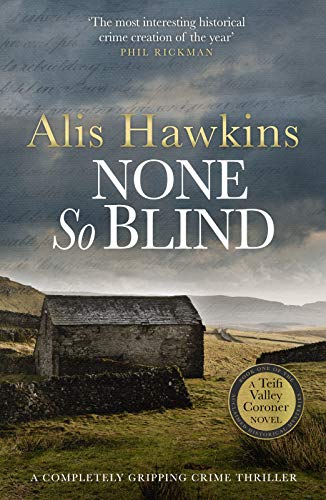 Her novel is set in West Wales, 1850. When an old tree root is dug up, the remains of a young woman are found. A great mix of historical fiction and crime. This is so different to what you have read before as the investigation takes place at a time when there were no forensics or DNA analysis. There's not even a police force as such and It seems it's a barrister who investigates the suspicious death in this novel.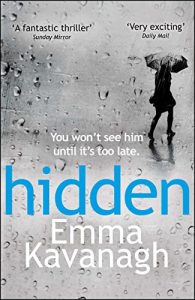 Next comes another author who's on the panel with Alli. Emma Kavanagh has written many books but this one is set in Swansea – in a hospital no less.
HIDDEN looks at a gunman who is stalking the wards of a Swansea hospital…. A mass shooting occurs….what happens next and what caused it to happen? Locations are vague and fictional for obvious reasons. However, we move from the hospital, the newspaper office and the police station, the death of a young nurse and an event which occurred a year earlier but it's the character's mindsets and journeys that provide the most chilling setting of all.
There's lots more books set in Wales where they came from of course. Check below! And don't forget your tickets for the Welsh fiction festival –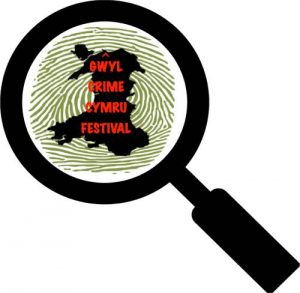 Prepare your booktrails:

Enjoy the festival! See you there!