None So Blind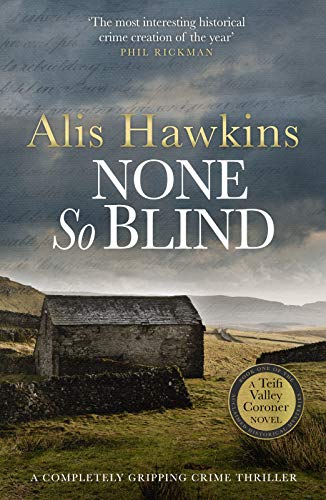 Why a Booktrail?
1850s: The Teifi Valley Coroner Series Book 1
What you need to know before your trail
West Wales, 1850. When an old tree root is dug up, the remains of a young woman are found. Harry Probert-Lloyd, a young barrister forced home from London by encroaching blindness, has been dreading this discovery.
He knows exactly whose bones they are.
Working with his clerk, John Davies, Harry is determined to expose the guilty. But the investigation turns up more questions than answers and raises long-buried secrets.
The search for the truth will prove costly. But will Harry and John pay the highest price?
Travel Guide
Booktrail it to the Teifi Valley
TheTeifi Valley, an area of outstanding natural beauty in West Wales, is some 75 miles long. It passes through the three counties of  Pembrokeshire, Ceredigion and Carmathenshire. A wonderfully rural and interesting place….to find a body or two! Well, if you are a crime reader or writer of course.
The River Teifi forms the boundary for most of its length between the counties of Ceredigion and Carmarthenshire, and for the final 3 miles between Ceredigion and Pembrokeshire. Its estuary is northwest of Cardigan.
BookTrail Boarding Pass: None So Blind
Destination/location: Wales, Teifi Valley Author/guide: Alis Hawkins Departure Time: 1850
Back to Results