Those Who Know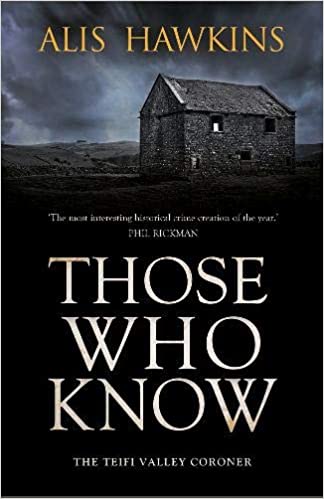 Why a Booktrail?
2000s: The third in the Teifi Valley series
What you need to know before your trail
Harry Probert-Lloyd has inherited the estate of Glanteifi and appointed his assistant John as under-steward. But his true vocation, to be coroner, is under threat. Against his natural instincts, Harry must campaign if he is to be voted as coroner permanently by the local people and politicking is not his strength.
On the hustings, Harry and John are called to examine the body of Nicholas Rowland, a radical and pioneering schoolteacher whose death may not be the accident it first appeared. What was Rowland's real relationship with his eccentric patron, Miss Gwatkyn? And why does Harry's rival for the post of coroner deny knowing him? Harry's determination to uncover the truth threatens to undermine both his campaign and his future.
Travel Guide
Booktrail it to the Teifi Valley
The Teifi Valley, an area of outstanding natural beauty in West Wales, is some 75 miles long. It passes through the three counties of  Pembrokeshire, Ceredigion and Carmathenshire. A wonderfully rural and interesting place….to find a body or two! Well, if you are a crime reader or writer of course.
The River Teifi forms the boundary for most of its length between the counties of Ceredigion and Carmarthenshire, and for the final 3 miles between Ceredigion and Pembrokeshire. Its estuary is northwest of Cardigan.
BookTrail Boarding Pass: Those Who Know
Destination/location: Wales, Teifi Valley  Author/guide: Alis Hawkins Departure Time: 2000s
Back to Results