Mortmain Hall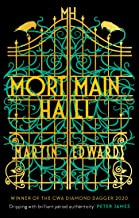 Why a Booktrail?
1930s: From London's Necropolis Railway to a country estate in Yorkshire.
What you need to know before your trail
Grieving widows are a familiar sight on London's Necropolis Railway. So when an elegant young woman in a black veil boards the funeral train, nobody guesses her true purpose.
But Rachel Savernake is not one of the mourners. She hopes to save a life – the life of a man who is supposed to be cold in the grave. But then a suspicious death on the railway track spurs her on to investigate a sequence of baffling mysteries: a death in a blazing car; a killing in a seaside bungalow; a tragic drowning in a frozen lake. Rachel believes that the cases are connected – but what possible link can there be?
Rich, ruthless and obsessed with her own dark notions of justice, she will not rest until she has discovered the truth. To find the answers to her questions she joins a house party on the eerie and remote North Yorkshire coast at Mortmain Hall, an estate. Her inquiries are helped – and sometimes hindered – by the impetuous young journalist Jacob Flint and an eccentric female criminologist with a dangerous fascination with perfect crimes…
Travel Guide
Visit a country estate in Yorkshire and the Death Train in London BookTrail style
London
Necropolis railway station was the Waterloo, London terminus of the London Necropolis Railway.
The London Necropolis Railway was opened in 1854  to help with severe overcrowding in London's graveyards and cemeteries. The plan was to use the railway to move as many burials as possible to the newly built Brookwood Cemetery in Brookwood, Surrey. This location was within easy travelling distance of London, but distant enough for the dead not to pose any risk to public hygiene.
Yorkshire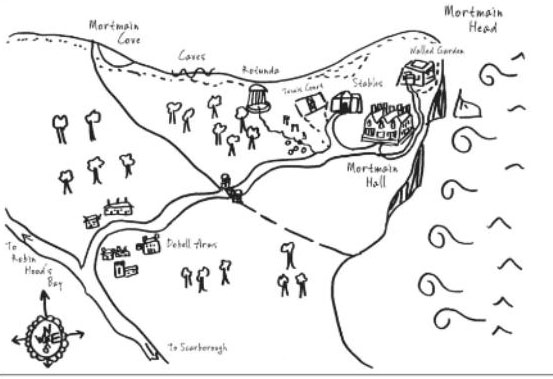 Sadly fictional, but this hall is located between Scarborough and Robin Hood's Bay
BookTrail Boarding Pass: Mortmain Hall
Destination/location: London, Yorkshire  Author/guide: Martin Edwards Departure Time:1930s
Back to Results