The Norrbotten of Jennie Lundgren
Swedish thriller set in the northern remote forests
Jennie Lundgren is an author you might be hearing of soon in English. Hopefully at least as her scene setting and plot are a great addition to any Swedish Noir collection you might have.
With Jennie we visit the Northern forests of Norrbotten which is an area I hadn't read about before and certainly haven't visited for real. Within the area, the action takes place in and around Kallix which is  a small village far from anything really and this really ramps up the tension of the crimes within! Talk about atmosphere!
First of all, a little about the novel: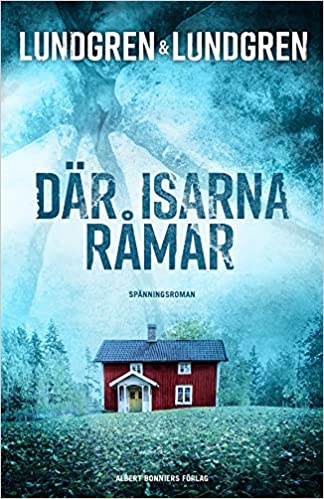 The plot:
In the middle of a forests in Norrbotten, someone stumbles across an abandoned bicycle. Police soon discover that it belonged to a young boy who went missing around a year ago. and who has never been found. Moreover, it was a case that really baffled the authorities for a number of reasons.
The policewoman in the story is Irene, who used to work in the capital, Stockholm, but who has since moved to Kalix to work on the case. An outsider coming in to work on someone else's patch is never going to be easy and there are more than a few problems. The small town is something she isn't used to. But she soon finds that these 'small crimes' can lead to much bigger problems.
The small town ways of policing and the type of issues she faces are what really interested me here. As well as the search for the  boy, she has a large, and very cold area to cover. this is practically the arctic after all. She is the only woman too and attitudes up here are not exactly modern. There are two characters who add an additional sense of danger to the novel – Nina and her critically ill mother. Living this remote with health conditions can not be easy.  I found this a unique set up – a Swedish 'Louise Penny' in some ways but qith a unique identity of its own. One of the authors is an active police officer so I loved that level of instant reality too.
The location
Kalix
An area and small town in Norrbotten County, way up north, The name Kalix is believed to originate from the Sami word Gáláseatnu, or "Kalasätno", meaning "The cold river"as this is the ancient name of the Kalix River Very apt for a location for a crime novel!
It's an area with a unique claim to fame too. Turns out it produces some very special caviar. It's caviar but not as you know it, as it tastes very different here due to the fresh water of the rivers in and around the area. So, when you are looking for fictional dead bodies in bodies of water don't forget your caviar!
The church features in the novel and you should definately go and see this.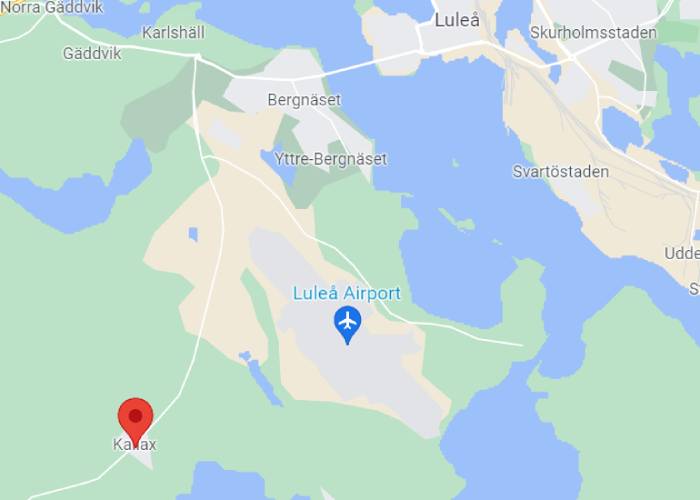 Norrbotten
Norrbotten County is the northernmost county of Sweden so you can imagine how cold it gets here. It is also probably the biggest area in Sweden as it covers around a quarter of the country! Norbotten is also very close to even colder and even more remote Lapland. The northern part of Norrbotten lies within the Arctic Circle……
Hope this comes out in English soon as it is a fine piece of Nordic Noir we all need!
Jennie Lundgren  and Ulrika Lundgren Lindmark are sisters-in-law living in Kalix and Gällivare, northern Sweden, respectively. Jennie works as a police patrol officer and Ulrika is an accountant. WHERE THE ICE BREAKS is a debut for both writers.