Literary Locations of Sweden's Book of the Year
Sweden's Book of the Year – Årets Bok 2021
A very exciting longlist has just been announced in Sweden – that of the best book of the year as voted by readers. The list is a mix of Swedish books and those from other countries, in Swedish translation. SUCH a great list it's going to be hard to choose a winner. The public has until September 12th to vote for their favourite.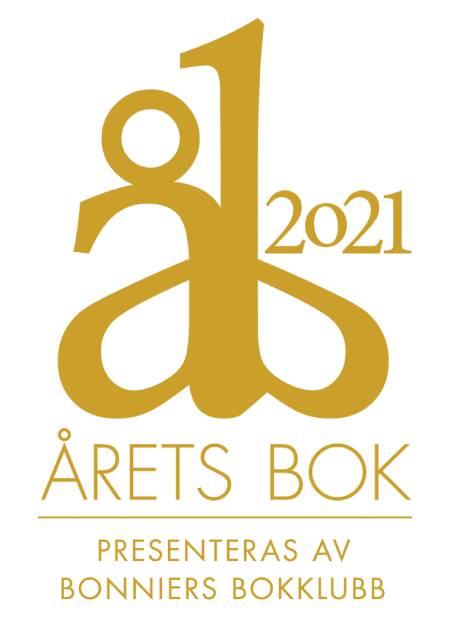 Which books made the list and what locations can you hope to travel with them?
The Literary Locations of Årets Bok  novels: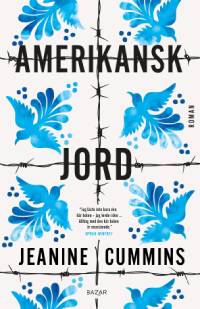 Location – across Mexico to the USA on a train
This book tells the story of a mother and her young son who are forced to flee their Mexican home when drug barons kill her entire family. They are forced to go on the run and attempt the hazardous journey from Mexico to the USA across not just borders but a landscape full of dangers from those hunting them down and determined to stop immigrants like them whatever the cost.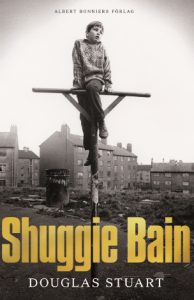 Location : Glasgow
A story of  a young boy called Hugh "Shuggie" Bain,  who spends his 1980s childhood in run-down public housing in Glasgow, Scotland. A story of addiction in all its forms. It won the Booker Prize in the UK earlier this year. A depressing read in many respects but a powerful one and the depiction of addiction and inner city Glasgow is spot on.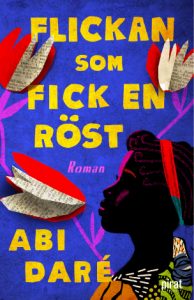 Location: Nigeria
An inspiring story of a teenage girl growing up in a rural Nigerian village who longs to get an education so that she can find her "louding voice" and speak up for herself. What a strong universal message for readers to immerse themselves in.  There are issues of sexism, marriage, women's unequal role in society and an examination of that patriarchal society.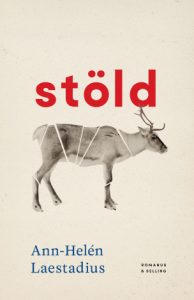 Location: Northern Sweden and the Sami community there
A Swedish novel that captures the spirit and culture of the Sami community in Sweden and their place in society. The story follows a young girl as she sees one of her reindeers killed by an outsider, a Swede who is not part of her community. She wants to know why he hates her people and her animals and so this novel explores the Sami Community and how Sweden, or any other country for that matter, considers its own Indigenous community.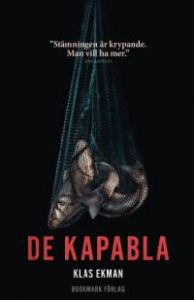 De kapabla/The Capable Ones by  Klas Ekman
Location : West Sweden
A thriller about a man and woman who check in to a hotel for an illicit night of passion. He is keen to end their affair as he wants to return to his family. But fate has other plans…
As they are leaving the venue, they hit a person at the side of the road. What they do next, will determine their fate. Especially if there is a witness….
Not a book where you can like any of the characters but it's fun to see how it all pans out. The tangled web we weave!   This could be a tagline for this novel. There might be more than one of two very convenient events which tie things up a bit too neatly but it's a fun and fast paced read. Not sure the cover or title does anything for the novel though!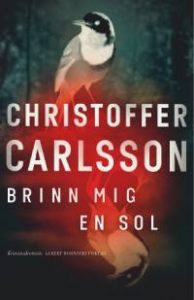 Brinn mig en sol by Christoffer Carlsson
Location: A small village outside of Halmstad – Nyårsåsen
This novel takes place following the infamous murder of Swedish Prime Minister Olof Palme. It's 1986 and in the Swedish village of Tiarp, a murder takes place. It's the first one to take place in the village and everyone is shocked and scared. For Policeman Sven, this is a crucial time in his personal life as his son is approaching adulthood and this investigation is going to test his patience, his nerve and put his family under pressure like never before.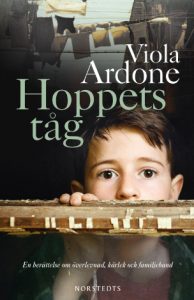 Location :  post war war-torn southern Italy.
In Naples, Antoinetta puts her young son on the train to Bologna along with thousands of other children as they head to safety. Young Amerigo finds his new home strange but he quickly adapts. The problems start when he has to return to Naples and it's then that he sees the poverty and suffering in his home town. He decides to return to Bologna and his adoptive home, but years later, as a grown man, he returns to Naples once again. It's now that he will meet his past and face up to what he left all those years ago.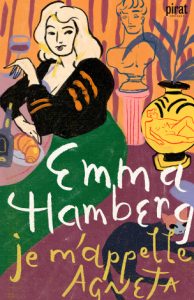 Je m´appelle Agneta/ My Name is Agneta by Emma Hamberg
Location: France
Agneta is 49 years and is unhappy with life. She barely communicates with her family and is depressed with life and so when she spots an advert  in the newspaper from a boy looking for a cook and housekeeper…in France….she decides to throw caution to the wind.
Once in France however, she soon discovers that the grass is not always greener and that adverts can sometimes be deceptive…
This is quite a funny and heart-warming read in the same vein as Jenny Colgan books and what happens in France….well that stays in France, but it's very memorable, heart-warming, heart-breaking and all together emotional.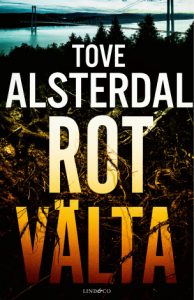 Rotvälta/ 'Exposed roots' by Tove Alsterdal
Location Kramfors, Sweden
Olof was only fourteen years old when he confessed to the murder of a teenage girl, Lina Stavred. Twenty three years later, he's a grown man and he returns to his childhood home to see his father. However, when he gets there, his father lies dead in the shower, stabbed with a hunting knife.
Police officer Eira Sjödin was nine years old when Lina was murdered. She remembers it well. So ,when she investigates the murder Olof's father, she can' t help thinking of what Olof did.
This is so much more than a crime thriller or police procedural as the roots of the two crimes go very deep indeed and it questions peoples opinions about what happened back then and how it impacts on how they think of the most recent murder. How we dish out justice, think we know the whole story and how we judge people, events and even our own recollections of events.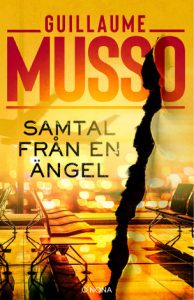 Samtal från en ängel/ 'Call of the Angel' by Guillaume Musso
Location – San Francisco and Paris
This has been called a mix between Mark Levy and Stephen King! So you can maybe imagine the nature of the story. This is quite a unique story. Two people meet at the airport in New York and manage to switch phones by accident. The woman returns to Paris and the man flies back to San Francisco. When they discover the mix up, they start going through the other one's phone contacts and there are quite a few surprises to be had….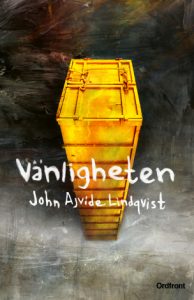 Vänligheten/'Kindness' by John Ajvide Lindqvist
Location: Norrtälje, Sweden
This is the latest book from the pen of the man who brought us Let The Right One In. Yes, THAT book with the horror and tension throughout. Brrrr. This is not a horror book at all  but rather one about how kindness can be replaced by nastiness and inward thinking…. That's pretty horrific when you think about it!
It's starts off innocent enough. The cover shows a yellow shipping container which is found at the port of Norrtälje. No one knows how it got there, but they decide to look inside…. What they find will change them all forever. Until they find the container, life in the town is quite good. People are kind to eath other and there's a sense of community. Not so when that container  ia opened…
There's a supernatural aspect and a sense that something has infiltrated the community. Horror in another form.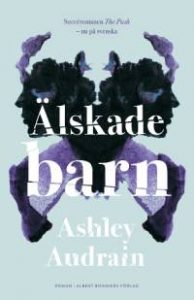 Location: North America
No locations in this novel but it cleary set somewhere in North America. A novel about motherhood and what it means when the relationship between mother and child is difficult and strained. Mothers are expected to fall in love and bond with their child immediately but what happens when that doesn't happen and when you suspect your child of a hideous crime?
Which book grabs your attention and which of the Swedish titles would you like to see translated?
You can vote until September 6th and the winner will be announced live on October 6th