Literary Holiday Companions – Sarah Pearse and C L Taylor
Holiday companions BookTrail style
If Sarah Pearse and C L Taylor ever invite you on holiday – especially to a retreat of any kind, you would be wise to stay at home. Read their books set at a retreat. Oh, definately do that. But never go away with either of them if what they now know about remote and supposedly relaxed locations are anything to go by.
Two different destinations today but both set on a retreat.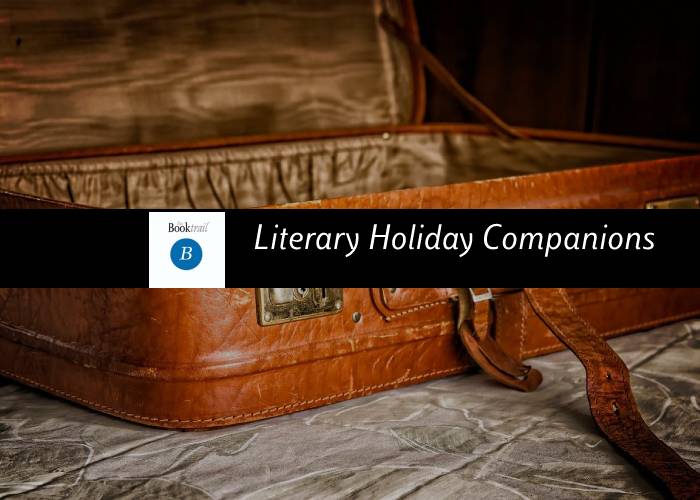 Sarah is inviting us to THE RETREAT in an island off the coast of Devon
C L Taylor ventures to a retreat up a mountain in NEPAL
Devon first.  Plenty of bad things happen on islands in Devon. Agatha Christie killed ten people on an island here herself. Sarah Pearse didn't murder that many but she does place a dead body at the bottom of a cliff beneath a yoga pavillion.  The moral of that story is probably that yoga can kill, but then wait until you get to Cally's Nepal retreat in THE LIE . yoga is equally as bad:
"There's an amazing retreat in the mountains called Ekanta Yatra. My yoga teacher told me all about it"
Cally has plans for her characters and for you, dear reader…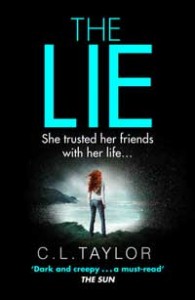 "We could spend a day in Kathmandu then do two weeks at the retreat, then we could fly to a place called Chitwan and go on a jungle safari. It would be the adventure of a lifetime"
Well yes we could Cally but people on your holidays tend to get bumped off. Think we'll stick with Sarah. What do you have in store for your guests Sarah?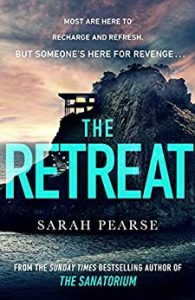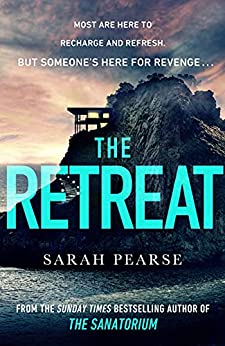 "A storm has been forecast, but do not panic. Stick together and please ignore any rumours you might have heard about the island and its history.
As soon as the weather clears, we will arrange boats to take you back to the mainland.
In the meantime, we hope you enjoy your stay."
OK………………so maybe not the most relaxing retreat with you either. Let's talk about food. What are you serving at your retreats? Cally?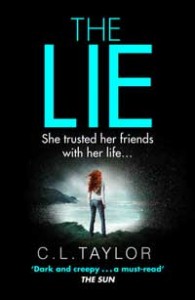 What's that Cally? Murder is definately on the menu. Yes, well, that's not helpful is it. I mean FOOD, What food can we expect at your retreat? Well, guests are welcomed with a cup of chai. Ah ha. And what's there to eat though?  What's that about Cobra????? Oh Cobra is a yoga pose. Right. Might want to eat it after all if you're just offering chai. What about you Sarah?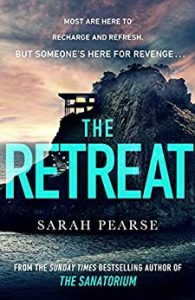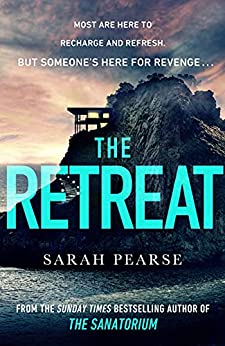 It  turns out food comes in on the boats but the island gets cut off. However, once someone is found murdered, that policewoman Ellen comes over so we might ask her to bring some sandwiches at least.
I'm starting to think these retreats aren't quite as relaxing as either of you make out. At least there is somekind of meditation at Cally's whereas Sarah's is set in an abandoned Outbound Centre and we all know the pain and trauma we went through there on school trips.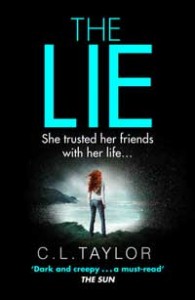 When everthing has been considered, I think it's best to leave both retreats behind and just stay in Wales where THE LIE is also partly set. Good old Welsh stew (Cawl) with plenty of good juicy meat and good tea are freely available here.   Ah hang on though, doesn't one of Cally's characters in this novel work in an animal shelter……..
These crime writers are not to be trusted. Buy their books, lock the doors and stay safe everyone.
Sarah and THE RETREAT in an island off the coast of Devon
C L Taylor and her retreat in NEPAL