The Retreat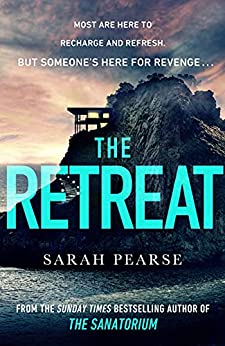 Why a Booktrail?
2000s: Most are here to recharge and refresh. But someone's here for revenge . . .
What you need to know before your trail
This is a warning for all our guests at the wellness retreat.
A woman's body has been found at the bottom of the cliff beneath the yoga pavilion.
We believe her death was a tragic accident, though DS Elin Warner has arrived on the island to investigate.
A storm has been forecast, but do not panic. Stick together and please ignore any rumours you might have heard about the island and its history.
As soon as the weather clears, we will arrange boats to take you back to the mainland.
In the meantime, we hope you enjoy your stay.
Travel Guide
Reaper's Rock, Devon
A fictional setting but a very interesting one for a crime novel!
This is the island with secrets and a past. There used to be a school here once but it burned down and has been left to rot until the council took it over and made it into an Outward Bound Centre. It was here where a group of teenagers were murdered and where the caretaker was not as he seemed.
Today there is a wellness and yoga retreat built on the site. The rock above is known as Reaper's Rock and is said to be haunted….
BookTrail Boarding Pass:The Retreat
Destination/Location: Devon  Author: Sarah Pearse  Departure:2000s
Back to Results