Sami Day – Stold – a Swedish book to set the scene
Sami day in Sweden
Sami Day – Stold – a Swedish book to set the scene –  There's a book that has just come out in Sweden that is particularly apt to talk about today. Feb 6th marks Sami Day that falls on February 6 as this date was when the first Sámi congress was held in 1917 in Trondheim, Norway. This was the first time that Norwegian and Swedish Sámi came together to find solutions for common problems.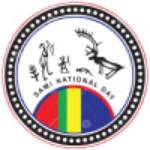 I found that this novel taught me so much about this community and as well as being a good fictional story, it does shine a unique light on a community often put on the side-lines.
Stöld
Set in the Sami community of Sweden, this is a novel about family, society, community, honour and what it means to be the outsider in your own country. There's themes of racism, bullying and revenge and I was enthralled. A unique read by a unique voice.
The author is herself from this community so I was very excited to read this. So authentically and carefully written.
I like to learn from books and this one taught me so much. The Sami community were evoked very well and I felt honoured to be invited into their world. The author herself is from this community and so she writes with an insight that someone else might not have.
So, what is the location and setting like?
The Sami community is one based on tradition and heritage. Their reindeers and animals provide their wealth and status. Killing reindeer is frowned upon and brings great danger to the Sami community as the creatures symbolise so much for them.
The setting in the book captures this perfectly as the reindeers and their fate provide the crux of the novel and a thread that ties everything we learn later, together. The reindeer at the start of the novel is killed by an outsider. A man who hates the Sami people and community. A man who sadly represents those who chose not to live side by side by people they don't understand.
Sapmi
In the novel the Sami live in the northern Arctic circle in an area called Sápmi. An area that stretches across four countries and that is their traditional home.
One early morning, Elsa, our young narrator in the novel skis alone to the pasture where her family's reindeer are kept. There she witnesses a man brutally killing her reindeer calf, Nástegallu.
A crime against animals and the Sami people is not taken seriously by the local police. This is not the first time the Sami people have been ignored. Resentment starts to set in. At school, Elsa sees the way her classmates treat her, and how being Sami makes her so very different. It's very sad when the reader realises how Elsa is learning about why her reindeer was killed. Not the circle of life, but the circle of hatred:
"Conflicts between adults are inherited through generations"
Women in Sami society
There were some really interesting facts I learnt about the Sami community in this novel. Elsa grows up and starts to work with her father and wants to herd the reindeer like he does. However, Sami women traditionally aren't part of Sami work and they don't get involved with reindeer herding. Their traditional role is in the home, taking care of children and keeping house. Many Elders in this community find it hard to understand how Elsa wants to take such care if the reindeer and get involved with them to this degree.
The Sami festival
I loved finding out about this marvellous festival! Every year in February, the Jokkmokk Winter Market is held – a huge event in the Sami community when Sami culture is celebrated. Thousands of tourists from all four corners of the globe come to the small town of Jokkmokk to celebrate the Sami people and
buy Sami handicraft known as duodji.
Stold isn't translated into English yet. This is one of those books which reminds me why I wanted to learn Swedish – to read more books. I have always loved Scandi fiction and wanted to read as widely as possible. Now that is an incentive to learn new language. This book makes me so happy that I did!
Susan