The Wales of Robert Finlay – End Game – Matt Johnson
Matt Johnson kindly invited his leading character Robert Findlay if he would be interested in taking time out from his SAS and MI5 work and tell us all about where he's from and the landscapes which have shaped him into the man he is today….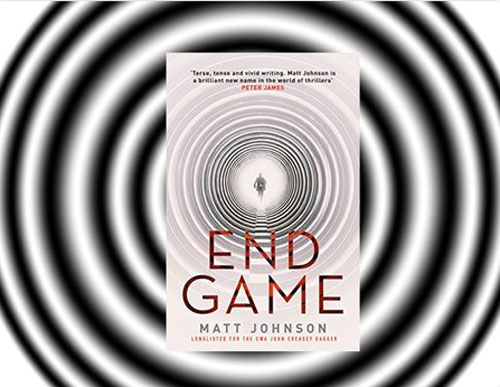 The Wales of Robert Finlay
Land of dragons, land of our fathers. Land of mountains, land of legends and mysteries. Shaped by the last Ice Age, some ten thousand years ago, Wales is possessed of a rugged beauty and evocative quality that has inspired painters, poets and authors alike.
It is also a land where you are never very far from the sea and where nearly 20% of the population speak a language not heard in other parts of the British Isles.
The final part of the Wicked Game trilogy – End Game – is set, to a very large extent, in London. As with the book's predecessors though, Robert Finlay finds himself in remote parts of the country where, as a young soldier, he learned the skills he is called to draw upon in the tale of his struggle to overcome adversity.
The bloody story of Wales begins with the Celts and continues through their battles to repel Roman armies, the Saxons and the Norman invaders. It was only as recently as 1536 that Wales became politically united with England when the first Act of Union was passed. Only then did Cymru – the land of the Celts – become subject to English law.
In 784, Offa, the King of Mercia, built a dyke as the first permanent boundary between the Welsh and English people and it is to this incredible landmark that Finlay heads to search a property when seeking answers to who is behind the deaths of his former friends. Alone in the Black Mountains, Finlay watches a sparrowhawk hunt as he takes in the views of mountains with such names a Skirrid, Penyfan and Sugar Loaf. It is said locally that JRR Tolkien was inspired by this scene to describe the misty mountains of Middle Earth when staying at nearby Buckland Hall.
Offa's dyke is an earthwork that covers a distance of more than eighty miles from the shores of the Dee estuary in the north to Severn Estuary near Chepstow in the south. It is, arguably, Europe's longest ancient earthwork. It's also quite unusual, in that so much of it still survives today.
Wales is a country where you don't have to travel far to be off the beaten track, away from civilisation and isolated. It's for reasons such as this that our Armed Services choose mountainous areas such as the Brecon Beacons to test, select and train its soldiers. It is to one such place that Finlay travels in search of his friend, Kevin Jones. Jones is on the run, hunted by the police and desperate to buy the time to prove his innocence.
Finlay travels to Moel Prysgau, to a bothy where his friend is holed up. It's a place familiar to them both, a safe place where they can meet and make plans.
Equipped with just the basic necessities for sustaining human life, the real Moel Prysgau can be found nestling in the Cambrian Mountains in West Wales, not too far from the town of Tregaron. Even in Summer, this can be an inhospitable place, devoid of shelter and warmth. The bothy has saved lives and is a welcome source of freedom from those seeking a simpler form of life.
The landscape of Wales has been my saviour. Walk these hills and mountains and you will understand how the blue skies, green hills and the sheer sense of quiet can heal a troubled mind. Wales is a place to unwind, to think and to recharge. When I moved here from London the 'hillside welcome' knew exactly what I needed and it did its job. As I sit here now, gazing at the horizon, across the fields with snow-capped mountains in the distance, I simply cannot imagine a more wonderful place.
Wow thank you Matt for  a very inspiring and fascinating insight into your literary landscape!
BookTrail Boarding Pass: End Game