France – NATALIE MEG EVANS – Fashions past and present
f you haven't read The Dress Thief then we advise you to get yourself straight over to your local bookstore and buy it straight away. Yes it's that good mixing historical fact about the 1920s in Paris and the Civil war in Spain with an insight into the famous Parisian fashion houses and the huge fashion industry. Set in Paris, France and Durango and Guernica in Spain, this is one meaty fine read.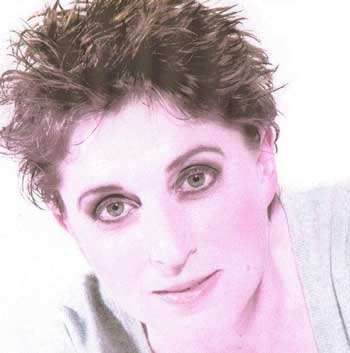 So, today, we've got that lovely lady who wrote the book stopping by. She's heard about the fine cakes we make and to be honest I've been wanting to talk to her and pick her brains about the locations in her novel and the fashions too for a while now. So here she is –
Can you tell us a bit about what attracted you to the story of copyists who would 'steal the designs' of Chanel and other major designers?
When I first went to live in London in the early 1980s (the days of big shoulder pads and mega-hold hair gel) I sublet a flat from a man who imported clothes for the UK market.  He went on to take a shop on The King's Road, with a franchise for one of the biggest fashion names at the time. A French fashion company, but I'll say no more.  He was constantly ranting about cheap ripoffs coming in from Asia, undercutting his very expensive new brand.  At the time, he was selling fancy sweatshirts for an eye-watering £25 (a lot in those days) so there was obviously a market for cheap copies.  He would go ballistic when he found copies being knocked out on London market stalls. Interestingly, was very proud of his 'Schneid' Rolex, 'schneid' being his term for fake.  He even tried to sell my now-husband one!  It showed me that copying is only painful if it's you who is being copied!  It's an aspect of the fashion and luxury goods industry that doesn't just exist in parallel, it goes some way to drive the market.  And it's as old as time.  I bet there was a roaring trade in couture togas.
I like the dark corners of any world I research – they reveal the most interesting secrets.
Did you visit all the locations as you researched your novel?
Absolutely, over several visits.  I have copious notes that I still refer to.  I would stand on pavements writing details of the colours of the stonework, the paint on the shutters, the way shadows fall, the smells and sounds, as these are the details novelists like.  But of course, I write about 1930s Paris which is not the city you see today, so I have old maps and guide books written up until the late '50s which was the time that Paris really started to change.  Would you believe, in the 1960s there was a serious plan afoot to turn the Seine into a super-motorway?  Bonkers!
What do you like about the famous 'Deux Magot's restaurant and cafe in the city?
It's place in literary history makes it a must-visit.  Along with the Café de Flore it was one of those places that attracted a particular kind of wirter/poet/thinker.  If I could travel back in time, I would be to Paris in the late 20's, early 30's.  I would be a writer with just enough money to live, burning with the desire to get my vision of the world down on paper.  I'd spend my mornings drinking coffee at the Deux Magots, bumping shoulders with Ernest Hemmingway, Simone de Beauvoir, James Joyce.  I'd have lunch somewhere cheap, like the Lapin Agile in Montmartre, and spend my nights listening to jazz in Pigalle.  It was a time of radical social change, with new ideas bubbling. It was a time of political innocence too, when people truly believed a fairer world could come about because men and women were prepared to fight for it.  The Deux Magots exemplifies that time and spirit.  The magots themselves, gazing silently down, must have some incredible tales to tell, if only they could.
Do you own anything in Lanvin blue?
No, except for some wild chicory flowers growing in my meadow here in Suffolk.  They are nature's nearest stab at Lanvin blue which is an intense hue edging slightly towards purple.
What fashions of 1930s Paris would you liked to have worn? (I love cloche hats for example)
I too love 20s and 30s style –  that straight-down, classy look.  I'm more a 30s woman than a 20s – flapper dresses would have been a disaster on me. I'm narrow hipped which is good for that time but I am, shall we say a little more generously proportioned above.   I also have the worst shaped head for a cloche, my head being small with a narrow brow.   So, I would have welcomed the arrival of broad shoulders in the mid-thirties.  The inverted triangle shape would have suited me and I'd have loved sassy trilby-style hats that could be tilted and raised at the back to balance a small head.  I won't wear fur, but I can appreciate the aesthetic of a luxurious bed of silver fox on the shoulders.  Maybe I could have improvised with thick velvet collars.
Can you tell us about your next novel The Milliner's Secret and its settings?
This is the story of Coralie de Lirac who is in fact a plain-spoken London girl who runs away to Paris – and 'becomes' French to escape a traumatic life.  She takes fairly basic millinery skills with her and being resourceful, turns them into a great career.  Paris is the backdrop, and the story runs from 1937, through the German occupation, to liberation in 1944.  It tells of a woman's survival in painful circumstances, and the choices she has to make. Not always moral choices.  It's also a story about love and the terrible sacrifices people make for those they care for.  And it has hats, and fashion too!  The Milliner's Secret straddles Left and Right Bank Paris; Rue de Seine to Rue Royale.  For those who like a bit of Montmartre Boho nightlife, the Rose Noire nightclub is back, and scene of some rousing and terrifying moments.
Marlene Dietrich in Shanghai Express was an inspiration for Coralie de Lirac
Thanks to Natalie who popped by today – she's off on her travels again. Looking forward to my next visit to Paris with her!
Susan booktrailer 
Booktrail Boarding Pass Information:
Twitter: @natmegevans
Facebook: natalie.lloydevans
Web: wordyhood.com