Adrift in the Balearics with M A Hunter
Adrift in the Balearics
I love the feeling of being adrift at sea – well, in a novel at least. There's just so much room for danger and murder and all manner of shenaningans. This time we are floating in the Balearics on a rather posh yacht and celebrating someone's stag do.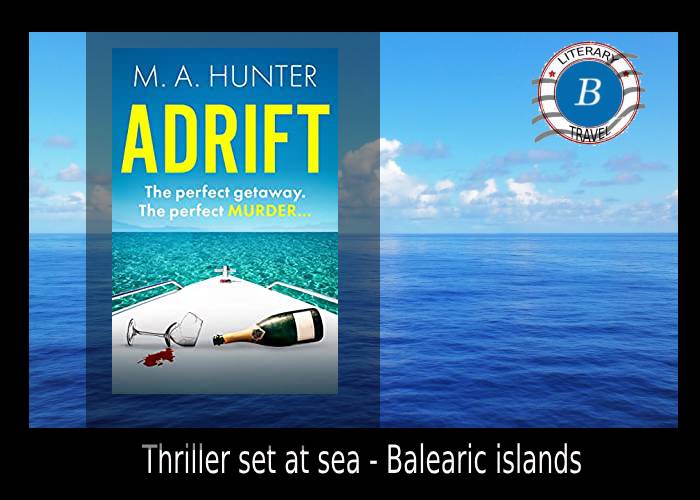 Boys and booze on a boat? Oh er. Well, you can guess what is going to go down…or can you? The group of friends in this case are all old friends who are still in each other's lifes many years after they once attended university together. There's a reason why they stayed in touch. A very dark reason. Can you outrun the past? Well, let's just say you definaely can't outsail it.
Off the coast of Palma…
From the start this is tension on a boat I haven't felt since I was in that sea trying to avoid Jaws. The dual time line adds to the overall tension as you are flipped back and forth in the jaws of the plot. It's fast paced and full of tension so it's going to smack you in the face when you least expect it.
Ciutadella de Menorca
The Balearics sounds a lovely quiet and stuning setteing for a floating party at sea. A party island if you will. However, you will soon be wishing for dry land. Anything to get off this floating prison.
The port close to where they are adrift…
The characters point of view and the flashbacks and forwards worked well. A patchy but engrossing picture is formed. It's a great puzzle trying to put the pieces together. When you do, stand well back.
What a journey this is!
BookTrail Boarding Pass: Adrift 
Twitter: @Writer_MAHunter