L J Ross chats Northumberland and DCI Ryan
L J Ross is an author whose love for the region she writes about, shines from the page. Originally from Northumberland, she lived in London for a while before returning to her beloved home region. Her books, about DCI Ryan are all set in and around the region. Often at a specific location such as Cragside, Longstone Lighthouse and Sycamore Gap – which provide the titles of her novels.
The New Year is a good time then, to settle down in a Northumberland country inn and ask Louise about her series, her latest book, and plans for the criminally good year to come…
So, let's take out place on the sofa as L J Ross chats Northumberland and DCI Ryan…
The North-East of England holds a very special place in my heart. I was born and grew up there, as did my parents and their parents before them, who helped to build the mighty ships that used to launch on the Tyne. For all the years I lived in London or abroad, I would look forward to coming home for snatched weekends to take a walk along one of its beaches and breathe the crisp, fresh air rolling in from the North Sea.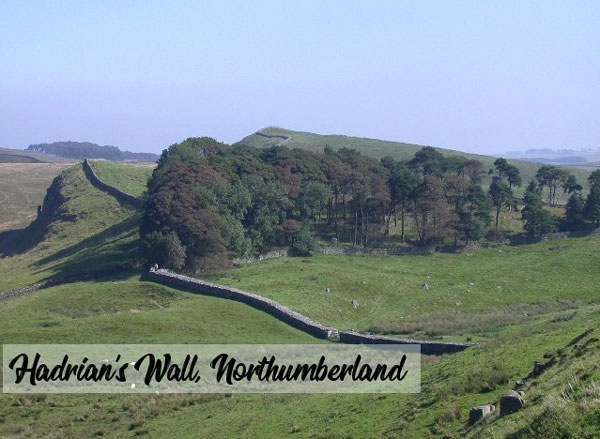 I missed it terribly when I was away. My former work as a barrister was based in the capital for over a decade so I had to make do with shorter trips to visit family. However, when I decided to change my life and have a go at writing a murder mystery – and when that story, Holy Island, became an international best-seller – I was suddenly given the flexibility and opportunity to work anywhere I liked. As soon as I could, I moved home to Northumberland with my husband and five-year-old son. Now, I'm able to show him all the places where I played at his age and, it goes without saying, we're getting some decent mileage on our National Trust / English Heritage membership cards!
When I began to think about writing a modern whodunit, the first place that came to mind was Lindisfarne (Holy Island) . In fact, I was on a train journey between Newcastle and Edinburgh when inspiration struck.  I looked out across the water and saw the island rising from the sea swathed in mist. I'd visited numerous times over the years and had not only marvelled at its history but had been struck by its serenity. Although I would not describe myself as a religious person, I could easily understand how so many have found solace and solitude as the tides rolled in and cut them off from the mainland.
As a lifelong fan of Golden Age crime fiction, I began to imagine a character – I suppose, much like myself – who wanted to escape 'real' life and enjoy the peace of the island. In the case of my story, he would be a detective (DCI Ryan) whose sabbatical is interrupted when murder follows him and his skills are called upon by the quiet island community. The rest, as they say, is history. As with all my stories, I want to be sensitive when using real-life settings. I've been fortunate to hear from so many residents who enjoyed the story and have spoken to many others who have visited the island after reading the book. Thank you!
It was, and is, a joy to describe the various settings I've used over the ten books that now make up my DCI Ryan series and I am never short of inspiration. Most recently, in Longstone, I enjoyed researching the diving and seaside community of Seahouses and the Farne Islands, which was wonderful. One of the things I'm most proud of, as a northerner, is the warmth of its communities and the way people rally around to support local talent. I've certainly been a beneficiary of so many kind messages from people all over the North-East and beyond.
This was certainly the case when the first dramatic production of DCI Ryan was released by Audible Originals (in addition to the existing audiobook narrations). With an all-star cast including Tom Bateman, Kevin Whately, Alun Armstrong, Hermione Norris, Bertie Carvel and others, The Infirmary is the prequel story to my series.
For those who follow the books, this title explains what leads DCI Ryan to seek sanctuary on Holy Island in the first place. It is a full, scripted drama with complete soundboard –like a 'movie for the ears' – which was so exciting to be a part of. (The e-book and print versions of the story are due to be released in February 2019, for those who prefer a book format). So many readers have asked whether DCI Ryan will make it to the small screen and, as I always say, watch this space!
Thanks Louise (and DCI Ryan of course)
Twitter: @LJRoss_author     Website: www.ljrossauthor.com/