Literary Locations of Sólveig Pálsdóttir
Literary Locations of Sólveig Pálsdóttir
WIT Month continues apace but today I really want to highlight the fantastic work that Corylus Books is doing in getting some very fine but unknown authors to English readers. Unknown for now, that is as in their native countries they are very much well known. Great for the English -speaking world therefore that they have set up camp to highlight and promote fine, fine women in translation…..
Allow The BookTrail to introduce one of their FANTASTIC authors from Iceland…..Sólveig Pálsdóttir !
Sólveig Pálsdóttir 
Previous roles – trained actor *(theatre, television and radio
Education – she holds a bachelor's degree in literature from the University of Iceland along with a degree in teaching.
Teaching  – Sólveig taught Icelandic literature and linguistics, drama and public speaking for many years and has produced a number of radio programmes and managed cultural events
OK, so now for a tour of Iceland with Solveig's novels…..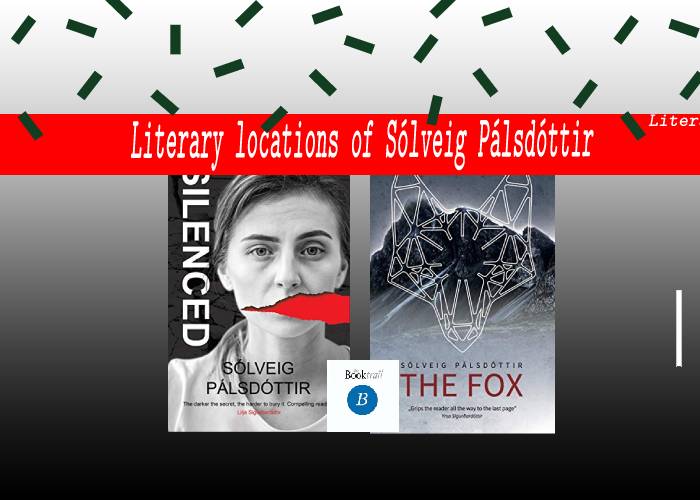 We are transported to Iceland with both novels but to a very different Reykjavík….this is not the one in the tour guide that's for sure…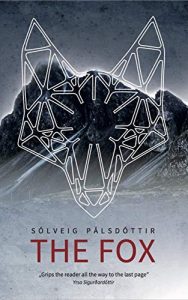 There's a Fox in small town Iceland
Here we head to Hofn which is a tiny village far from the capital. This sense of isolation is perfect for this novel as a woman from Sri Lanka moves here after being offered a job….but the job doesn't seem to exist…
This coastal town is located close to the biggest glacier in Europe, Vatnajökull so you can imagine the scenery! However, there's nothing good to look at when you're alone, you come in the middle of winter and no one wants to talk to you…that's if you spoke any Icelandic….
Imagine arriving in this remote, cold, closed up town as a stranger expecting a welcome, a job and somewhere to live but finding yourself all alone? This is how the woman from Sri Lanka sees the place…
The setting here is claustrophobic, cold, unrelentingly dark and bleak and the novel creates a strange, chilling setting. Wait until you get to the farm….
Silenced in Reykjavík
Location – Right in the heart of the city. We get to patrol the streets with the police visiting crime scenes and buildings of interest. One such building is the Hólmsheiði prison outside of the city where there are some very dark characters lurking.
There's also talk of an earthquake and someone going missing in a remote spot close by. I like the way Solveig plays with the settings here taking us from the rural spots that Iceland is so well known for yet adding a criminal element to them. We go to Selfoss for example for the June celebrations on Iceland's national day. When you're in the city, it's just as chilling and not just in the weather sense!
The second novel in the series is firmly set in the capital city so has a different feel to it. Just as claustrophobic though as what yo use of the city is primarily its prison.
There's also talk of an earthquake and someone going missing in a remote spot close by. This remote landscape is equally well evoked and there's a nice contrast between the city scenes and the rural ones. Iceland is showcased well!
You will get a criminal urge to visit Iceland with this author and her strangely compelling sentences. The country and its large and small towns really are well evoked and it's interesting to see inside a prison in another country.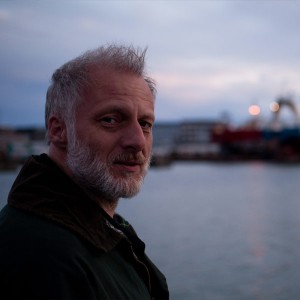 Translator Quentin Bates:
Previous jobs:  factory hand, netmaker, trawlerman, truck driver, (briefly) a teacher
Now: writer and translator
So, all in all, an author, translator and publisher to watch! Not to mention a country to visit! Two books (for now) to take with you.
Twitter: @solveigpals Web: Sólveig Pálsdóttir