My Place in the Book World – Howard Linskey
My place in the Book World
By Howard Linskey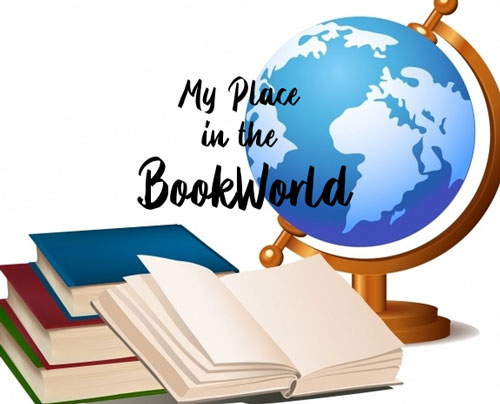 I love the way books transport us to other places and times, even to different worlds. As a kid, it was great to come home from a dull day at school to join Arthur Dent, as he escapes earth just before it's demolished with his friend Ford Prefect and their copy of 'The Hitchhiker's Guide to the Galaxy'. A year or so later and I was empathising with Vic Brown as he planned a different escape, from his trapped existence in a small northern town in the early sixties, after he gets his girlfriend Ingrid pregnant. 'A Kind Of Loving' showed me you could set a novel anywhere and not just glamorous locations like Paris, London or New York, as long as the writing felt real. Stan Barstow's books have always been an inspiration. Next it was John Le Carre and his evocation of the Cold War, along with its many acts of betrayal, that gripped me. George Smiley's world was a genteel but utterly unforgiving one and I was hooked from the moment I first met him on the page.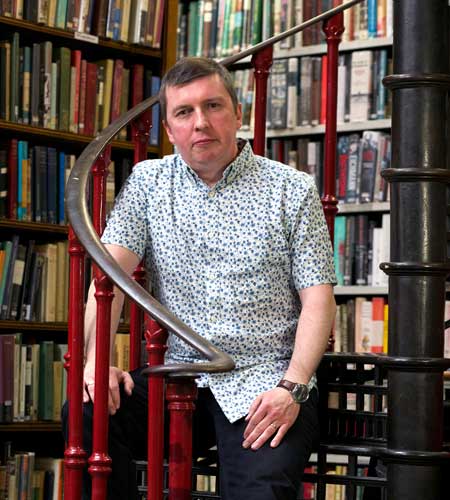 Now it is my turn to transport readers to a new world. Ironically, I don't travel far while doing this, as I mostly write at home. I try to work at my desk but I'm easily distracted so I end up balancing the lap top in an armchair in my front room or a sofa in the conservatory. My attention is often grabbed by the family of squirrels who come every morning for a breakfast of seeds, though our dog is far less keen on them.
I have occasionally done research trips, most notably to Prague while writing the true story of the assassination of Nazi General, Reinhard Heydrich, in 'Hunting the Hangman'. Prague is a beautiful city with an incredible history and one of my favourite places in the world. Trips I have already made often provide perfect locations for stories. I have used Helsinki, Auckland and Bangkok in the David Blake books, years after visiting them.
Closer to home, I draw on my regular trips to the north east for my current crime series. You will see my investigative journalists Helen Norton and Tom Carney driving up to Northumbria to interview a witness at Seahouses or trap a blackmailer in Warkworth. My characters all live in Durham City. Tom and Ian seem to spend a good deal of their time in city centre pubs like The Market Tavern and The Shakespeare or walking up the cobbled hill towards Durham Cathedral. Ian Bradshaw even interviewed one of the lucky undergraduates who get to live in the castle opposite.
Newcastle is almost a character in my books. I love the place and will find any excuse to use its historic locations or revamped Quayside in a story. Grey's Monument, St James Park, The Angel of the North and all of the bridges get mentions, as do many of the pubs, including my favourite Newcastle Watering hole 'The Strawberry'. You will also see Rosies, The Newcastle Arms, Akenside Traders, City Vaults, and the Crown Posada in my stories. I drink in these places, so why wouldn't my characters?
When I am back in the north east I can spend ages browsing in the Waterstones branches in Newcastle and Durham. I get to do events and signings in those stores now and still feel like someone who has been honoured with a backstage pass because he is luck enough to know a member of the band.
My mother lives in Alnwick and we always go to Barter Books with my daughter. It's a magical place, housed in the old railway station and even has a toy train set, which whizzes round on top of the book shelves. It's always a thrill to see my own books on the shelves there.
2018 is looking like another vintage year for fiction. I've just read an advance copy of Isabel Ashdown's 'Beautiful Liars' and it is so good. Next on my to-read list is Martyn Waite's 'The Old Religion' which I have heard nothing but good things about and if it is anything like his other novels I'm in for a treat.
Thank you Howard!
Twitter: @HowardLinskey  Web:howardlinskey.co.uk/work