Literary Locations of Laura Purcell
Gothic settings in the novels of Laura Purcell
There are just days when you really want to scare yourself. When you want to visit a gothic house and wander around it, and have the hairs on the back of your neck stand on end, then Laura Purcell novels are the ones for you.
They're gothic, creepy, mysterious and disturbingly good.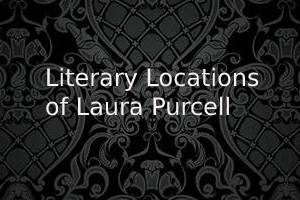 LOCATION: BATH
SETTING – THE DARK WORLD OF MESMERISM/SILHOUETTE ARTISTRY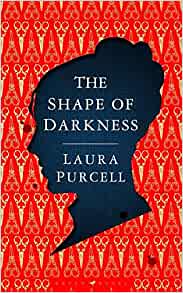 If you want to be freaked out and enter a very dark and disturbing world of strange goings on, mesmerism and  silhouette artistry, then this is a very good book. Plenty of plot and well-formed characters which make this novel stand out for me. I was plunged into a world of darkness and mystery and I was captivated. Set in Bath, this is SO not the world of Jane Austen….
LOCATION: ENGLAND
SETTING – A GOTHIC HOUSE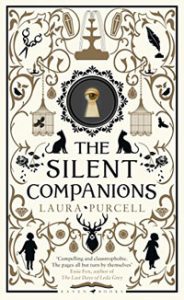 Careful of what you might find in an abandoned gothic mansion..where the eyes of the paintings follow you wherever you go..
Fayford is fictional you might be relieved to know..(thebooktrail features Colchester as this is the author's hometown and is the oldest city in England with a gothic castle….)
The setting here is an old, crumbling, gothic house filled with history as well as something else….
LOCATION: ENGLAND
SETTING – A PRISON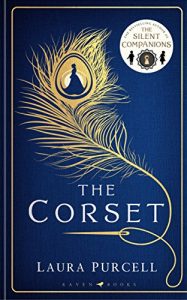 When Dorothea's charitable work leads her to Oakgate Prison, she is delighted with the chance to explore her fascination with phrenology and test her hypothesis that the shape of a person's skull can cast a light on their darkest crimes. But when she meets teenage seamstress Ruth, she is faced with another theory: that it is possible to kill with a needle and thread. For Ruth attributes her crimes to a supernatural power inherent in her stitches.
This is claustrophobic and creepy. The prison setting is where you spend most of your time as a reader here with two women. One very intimidating woman. You can't be sure what she is thinking – or about to do. Creepy.
LOCATION: CORNWALL
SETTING – A GOTHIC CORNISH MANSION

Dr Pinecroft has plans for a revolutionary experiment: convinced that sea air will prove to be the cure his wife and children needed, he arranges to house a group of prisoners suffering from the same disease in the cliffs beneath his new Cornish home.
Forty years later, Hester Why arrives at Morvoren House to take up a position as nurse to the now partially paralysed and almost entirely mute Miss Pinecroft. She soon discovers that her new home may be just as dangerous as her last……
"I must take the Mail coach somewhere, and it seems appropriate to flee to the end of the country, a place teetering on the edge of the map."
Happy gothic reading!