The Berwick of Sunwise with Helen Steadman
Author Helen Steadman takes readers to Sunwise's setting of Berwick
Interested in reading about the witch trials of Newcastle upon Tyne? Perhaps lesser known than those in the area of Pendle Hill, but equally as tragic and compelling.
The novel Widdershins looked at a woman and her brother. A man who was nice and normal at start, but who became obsessed with finding out if women were guilty of witchcraft or not. He and other men picked out these women and decided whether their behaviour, use of herbs for medicine and methods of childbirth could be seen as other wordly…
Sunwise is the sequel to that story and takes the readers to the small gothic town of Berwick, just up the coast…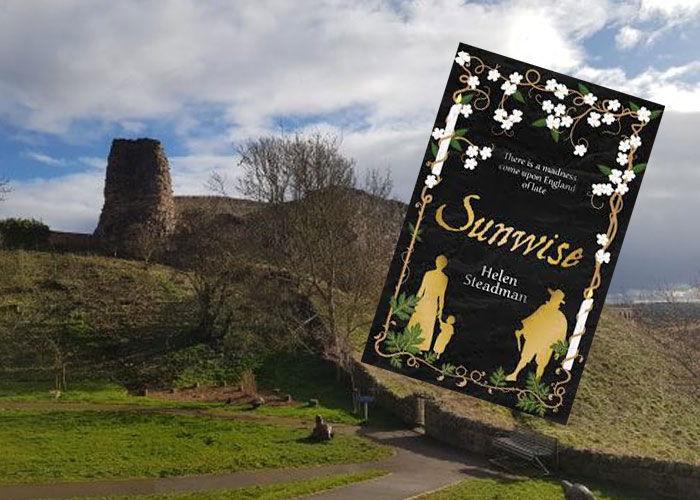 Sunwise: Research and Setting
Carrying out research took far more time than writing Widdershins and Sunwise, even taking into account all the editing and rewriting I did. When I decided to write about witches, I had no real clue about them and so everything had to be learned by doing research. I started out with some initial googling to get an idea of witches and witchcraft. Then I bought and borrowed enormous numbers of books and spent time in various archives.
After a lot of reading, I came to the conclusion that most so-called witches were just ordinary people – mainly women – going about their everyday business and not harming anyone. I read a great deal about witch trials and was shocked to learn that one of the largest English witch trials had taken place in Newcastle in 1650 – how had this fact escaped me for so long? When I learned that the witchfinder had been revealed as a fraud and that one girl had been freed, I knew I had my story.
It was quite daunting as I knew very little about the 17th century, which was a busy period, with a fast-moving array of rulers (including Parliament for a time), wars, witch-hunts, plague and Puritanism. I set out to learn about 17th century history, politics, civil war, Puritanism, customs, food, fashion, legal systems, execution in England and Scotland, religious beliefs, folklore, medicine, midwifery, naval surgery, sailing and so on.
Because natural healing played such a big part in my writing, I decided to do some practical research and trained in tree medicine at Dilston Physic Garden in Northumberland. (Their courses are second to none and it's a lovely place to spend a mindful morning.) I learned to identify trees and plants and then harvested bark, leaves, berries and seeds before turning them into powders, linctuses, tinctures and decoctions. I also grew my own herb garden so that I could learn more about plant cycles and about harvesting, drying and storing herbs.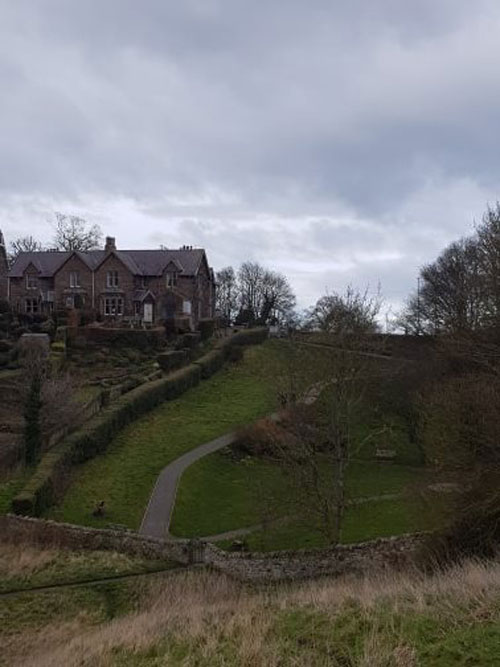 In terms of setting, part of Sunwise is set in Berwick, which I've been to many times. But I didn't want to trust my memory, so made a few visits to refresh my memory and take photos. I love the castle walls and ruins and used to play there as a child while on holiday. Berwick is a lovely town to visit and it's still possible to go inside the ruins and look around.
It's worth visiting Gallows Knowe, which was a small hill where people were hanged. From there, it's possible to see the castle ruins, including the White Wall and the Breakneck Stairs, which are well worth a look. And if you pop into town, look out for the stocks next to the town hall. (I wish someone had put John Sharpe in the stocks and kept him there!)
In the words of John Sharpe:
'I stood on the knowe and gazed towards the castle. Being a liminal town, Berwick was prone to pendulum politics. First swinging to the English and then to the Scots and then back again whenever it suited them. This lack of firm moral boundaries meant the whole town was wide-open to malefic influence. Its castle and town walls were useless – mere stone would not keep the devil out, and the whole place must be rotten with witches. But I was here now and would save the good people of Berwick. In a matter of days, any number of foul witches would receive justice. I patted the gallows and drank deeply from my flask of whisky. That day could not come soon enough…'
Twitter: @hsteadman1650 Web:helensteadman.com/