Travel to Florina with Invisible author Peter Papathanasiou
The literary locations of The Invisible
Travel to Florina with Invisible author Peter Papathanasiou. Today we head into the untamed frontier of northern Greece for an experience you will never forget….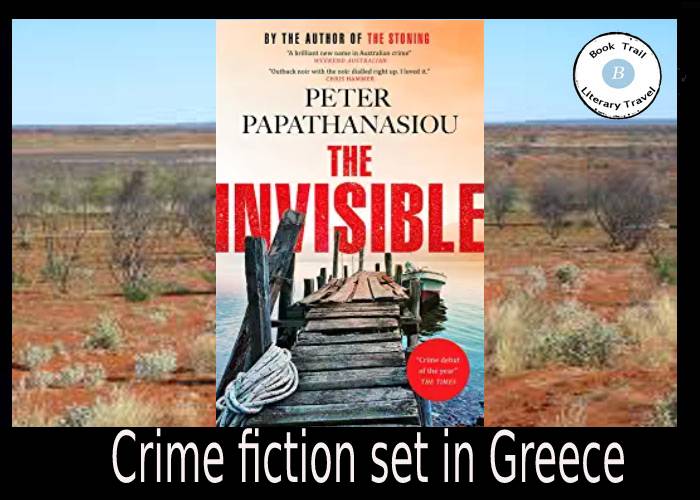 Author Peter gives  you a trail to remember: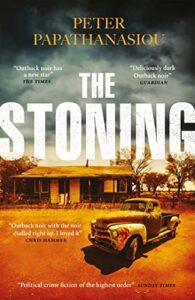 My 2021 debut crime novel The Stoning introduced readers to Detective Sergeant George Manolis. Like me, Manolis is of Greek-Australian background – raised in Australia, but with Greek heritage. His character is loosely based on my two brothers as well, who live in a small town in northern Greece called Florina. Writing Manolis's first adventure in Australia made the most sense . Quite simply, it's the country most familiar to me. The outback is an evocative setting for a crime novel, rich in colour and characters and danger. However, when it came to writing the second instalment, with Manolis needing a change in his life, it felt the most logical progression to explore the other half of his heritage. Therefore, the wild, far-flung corner of north-western Greece became the backdrop for 2022's The Invisible.
I describe this region as "far-flung" because it is the part of Greece that is furthest from the more popular tourist destinations. Places in the country's south and east: the capital Athens, and the hundreds of idyllic islands that dot the Mediterranean Sea.
Northern Greece is normally what most people fly over to reach these parts of the country, or other countries in Europe. The region is plainly there, under everyone's noses, but completely ignored. So, I wanted to shed a light for readers in The Invisible and take them to a place they'll probably never visit. And given the region's geography, history, and socioeconomics, it proved to be fertile ground for a novel in the crime genre.
Whenever I've travelled to northern Greece, I have accessed the region from Thessaloniki. This is Greece's second-largest city and has a bustling port, cultural scene, and student vibe. Thessaloniki was conquered by the Ottoman Empire in 1430 and only passed to the Kingdom of Greece in 1912. This was a significant time for the country's north when it officially became recognised as part of Greece. My grandparents were Orthodox Christian refugees forced to flee Anatolia in Turkey and start a new life in Greece as part of a massive population exchange. Being newly annexed, the sparse and remote northern regions needed populating, to shore up their Greek identity. So, 99 years ago, mosques became churches, crosses replaced minarets, and my grandparents resettled in the town of Florina in 1923.
Florina is a two-hour ride to the west of Thessaloniki. Reaching the town by car or train transports you through a landscape that combines a mixture of rural chic and industrial sludge. There are rows of vines and green fields in the foreground.  Enormous power stations stand in the distance with plumes of smoke that erase the sky. Open-cut mining for lignite (brown coal) remains a major industry and environmental polluter. The roadside is littered with discarded plastic bottles , stray dogs and wrecked cars.
The town of Florina itself belongs to the Greek administrative region of Western Macedonia. It is nestled in a lush wooded valley that is largely protected from the outside world. It is an ornate town with matching terracotta rooftops, tight streets and friendly locals. A tall white cross is perched on the mountain alongside the town, protecting it from evil.
A series of neoclassical houses feature alongside the shoreline of the Sakoulevas River that babbles over stones rounded from centuries of running water. Snow blankets the town during the winter. Florina's motto of "Where Greece Begins" meant it was the first major town the Nazis occupied when they invaded Greece during the Second World War. My mum, now 91, was a little girl then and still remembers the Germans appearing on motorcycles flying their bright red pennants through Florina's streets. Two weeks later, they took the capital, driving straight to the Acropolis to raise the Reichskriegsflagge.
I'm the youngest of three brothers; we were all born in Florina, although I grew up in Australia away from my brothers when I was adopted by another family. My brothers still live in Florina and I visit them often. It was they who first took me to the magical and mysterious Lake Prespa region where The Invisible largely takes place. The Lake Prespa region is about a one-hour drive to Florina's west along windy mountain roads. Past the ski resort of Vigla, the region contains three national parks and two immense lakes. There's Great Prespa Lake shared between Greece, Albania and the Republic of North Macedonia; and Small Prespa Lake shared between Greece and Albania only.
These transnational bodies of water offer the potential for illicit border crossings that often attract opportunists. For example corrupt officials, smugglers, displaced persons, fugitives. All people seeking to exploit weaknesses in national systems. And when you consider that international relations between these three countries have been traditionally very tense, it becomes a volatile mix in which to set a crime novel.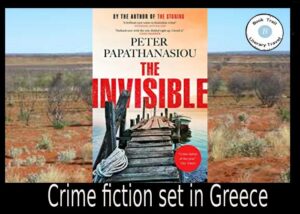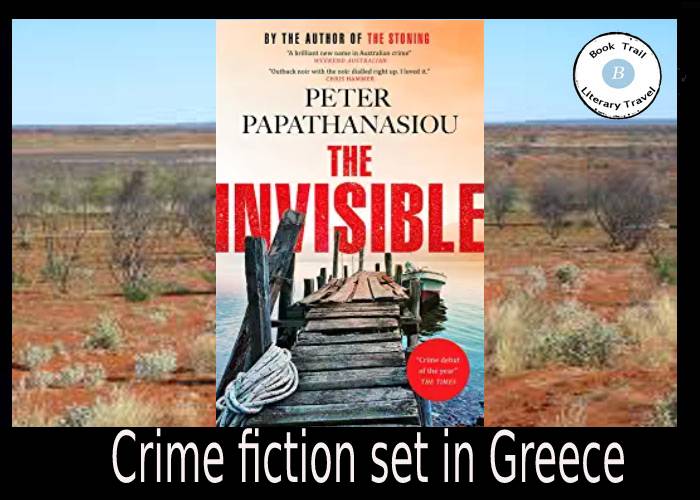 Western Macedonia is so far off the tourist trail, and has agriculture and energy production as its primary industries, It has also one of the highest unemployment rates and lowest population densities in Europe. More than 80% of its total surface comprises a mountainous or semi-mountainous area, which brings about treacherous terrain. The area is also replete with threatening wildlife including brown bears, wild donkeys and silent lynx. Some say there are even monsters that are rumoured to live in the cold, watery depths of the Prespa lakes.
The Prespa region was restricted to the public during the 1960s and 1970s. During this time you needed a military escort  to enter. There is continued talk of buried treasure, stolen gold coins that were stashed away after continued military conflicts. The tiny fishing community of Psarades (2011 population: 83 inhabitants) formed the basis for the mythical village of Glikonero (meaning "sweet water") in The Invisible.
With decorated churches and eerie forests and reclusive locals, I thought this was a really compelling setting in which to set a crime novel, and one that I was uniquely positioned to write. So, while perhaps not as sexy and alluring as the stunning Greek islands, the country's north is highly distinctive, rich in history and characters, and hopefully just as compelling for readers due to its largely unseen and secretive nature.
The untamed frontier setting for The Invisible is where I was born, where my family still lives, where I regularly visit, and which is generally not seen by outsiders. There aren't many books like The Invisible in the market, which makes it a unique literary offering and one that I've very proud to share with readers.
Twitter: @peteplastic  The Web:  fromtheplasticpen.wordpress.com/