The Shape of Darkness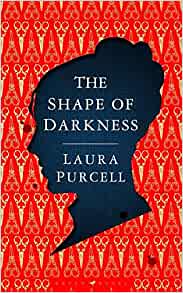 Why a Booktrail?
1800s: Wicked deeds require the cover of darkness…
What you need to know before your trail
A struggling silhouette artist in Victorian Bath seeks out a renowned child spirit medium in order to speak to the dead – and to try and identify their killers – in this beguiling new tale from Laura Purcell.
Silhouette artist Agnes is struggling to keep her business afloat. Still recovering from a serious illness herself, making enough money to support her elderly mother and her orphaned nephew Cedric has never been easy, but then one of her clients is murdered shortly after sitting for Agnes, and then another, and another…
Desperately seeking an answer, Agnes approaches Pearl, a child spirit medium lodging in Bath with her older half-sister and her ailing father, hoping that if Pearl can make contact with those who died, they might reveal who killed them. But Agnes and Pearl quickly discover that instead they may have opened the door to something that they can never put back…
What secrets lie hidden in the darkness?
Travel Guide
Visit Victorian Bath with Laura Purcell
Oh the cobbled streets, the hansom cabs, the dark rooms with flickering candles, the seances and the mesmerism….. the lead character is a silhouette artist. Bath is the perfect background to a story like this. The buildings and the ornate artistry of the city, and the artistry of the main character goes very well together.
The real setting is the room of the silhouette artist and where the mesmerism takes place….
Sydney Gardens 
Built in 1795, this 12-acre landscaped park with a canal is a scenic place for picnics & recreation.
The Gravel Path
An historical landmark – Gravel Walk is the setting for a love scene between Anne Elliot and Captain Wentworth in Austen's novel Persuasion. Not such a nice setting here – a body is found.
Booktrailer Review
No one does gothic like Laura Purcell! What a treat of a read this was!
BookTrail Boarding Pass: The Shape of Darkness
Destination/location: Bath  Author/guide: Laura Purcell  Departure Time: 1800s
Back to Results