The Fox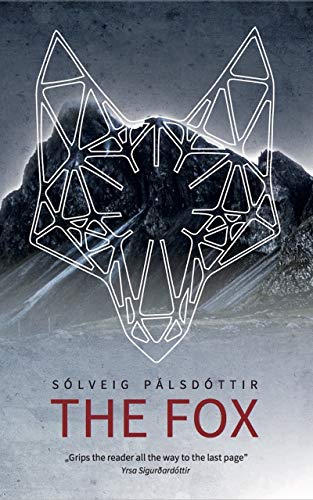 Why a Booktrail?
2000s: A woman moves from Sri Lanka to Iceland for a job that doesn't exist…then she disappears..
What you need to know before your trail
Hoping to put behind him tragedy in his professional life and to resolve the turmoil in his personal life, Reykjavík police officer Guðgeir Fransson has moved as far away from home as he can, marking time in a dead-end job in a small town in eastern Iceland.
His detective's instincts are triggered when he hears about a foreign woman who arrived in this tight-knit community – and then disappeared as suddenly as she had appeared. The trail of the missing woman takes him back to Reykjavík, and then to a remote farmhouse beneath dark mountains where an elderly woman and her son live with their sinister past.
Travel Guide
Travel BookTrail style to Hofn – a small Icelandic town
A wonderful place and small coastal town close to the biggest glacier in Europe, Vatnajökull and there is some stunning scenery. A small town where the locals know each other and where there are tourists but not many and not certainly during the winter.
Imagine arriving in this remote, cold, closed up town as a stranger expecting a welcome, a job and somewhere to live but finding yourself all alone? Sajee is abandoned in a strange Icelandic town with only some spoken Icelandic – but she can't read it..
The setting here is claustrophobic, cold, unrelentingly dark and bleak and the novel creates a strange, chilling setting. Wait until you get to the farm….
BookTrail Boarding Pass: The Fox
Destination/location: Iceland, Hofn, Reykjavik  Author/guide: Sólveig Pálsdóttir  Departure Time: 2000s
Back to Results